Exploring the Abundant Art in Paris
Art. A topic that sparks fiery debates due to its subjective nature. What is seen as beautiful, moving, interesting, insert-adjective-here by some may be just the opposite for the next. Even the topic of architecture becomes a hot topic: is architecture just another form of art? What is definitely not subjective is that Paris is one of the greatest cities in the world to see and experience art in any form. There's a museum for all tastes, whether you like the grand masters of the Renaissance, the romanticism of the Impressionists and Post-Impressionists, unbelievable sculptures, or though-provoking modern pieces. Beautiful buildings abound, from churches like Notre Dame and Sacré-Cœur to the ceiling of Sainte-Chapelle to the high tech look of the external escalator at Centre Pompidou. No matter your personal preference for what you would consider art, it's all on display in the City of Light.
If you don't know where to start, allow me to share with you my top places for viewing beautiful art and architecture in Paris:
Musée de l'Orangerie – I love this museum! Seriously, the white oval room with Monet's giant water lily paintings might be one of my favorite spaces to exist in all of Paris. Additionally, the museum is smaller than others so it feels less overwhelming, and it's conveniently located at the entrance to Tuileries Garden giving you ample opportunity for a lovely stroll before or after your visit.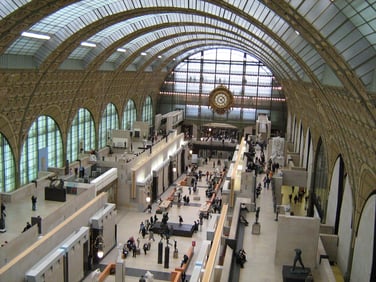 Musée d'Orsay – Tied with l'Orangerie for my favorite museum in Paris, the d'Orsay has it all but doesn't feel too overwhelming. Right off the bat, the building itself is unique as it was originally used as a train station at the start of the 1900s. The beautiful arched ceilings and ornate clock are truly a sight to see. There's a little bit of everything here, though I tend to gravitate towards the works by Monet, Van Gogh, Sisley, and Cézanne, of which there are plenty. Also not to be missed is the giant black clock face on the fifth floor of the museum, through which you can see the Seine River and on to the hillside of Montmartre and Sacré-Cœur.

Musée Rodin – Compact, it's a museum you could visit on your lunch break (as I did one day while on a business trip to Paris). Hopefully you'll have longer than that to visit the museum, which has its permanent collection in a former mansion, giving you a lovely setting to see even more lovely works of art. Rodin is known mostly for his sculptures, though he was a painter as well, and both mediums are on display. There's also a sculpture garden to meander through.
Sainte-Chapelle – This royal chapel sits on Ile de La Cité, a natural island in the Seine River that is also home to Notre Dame and the very origin of Paris. The combination of the high Gothic arches and 13th-century stained glass windows must be seen in person to appreciate.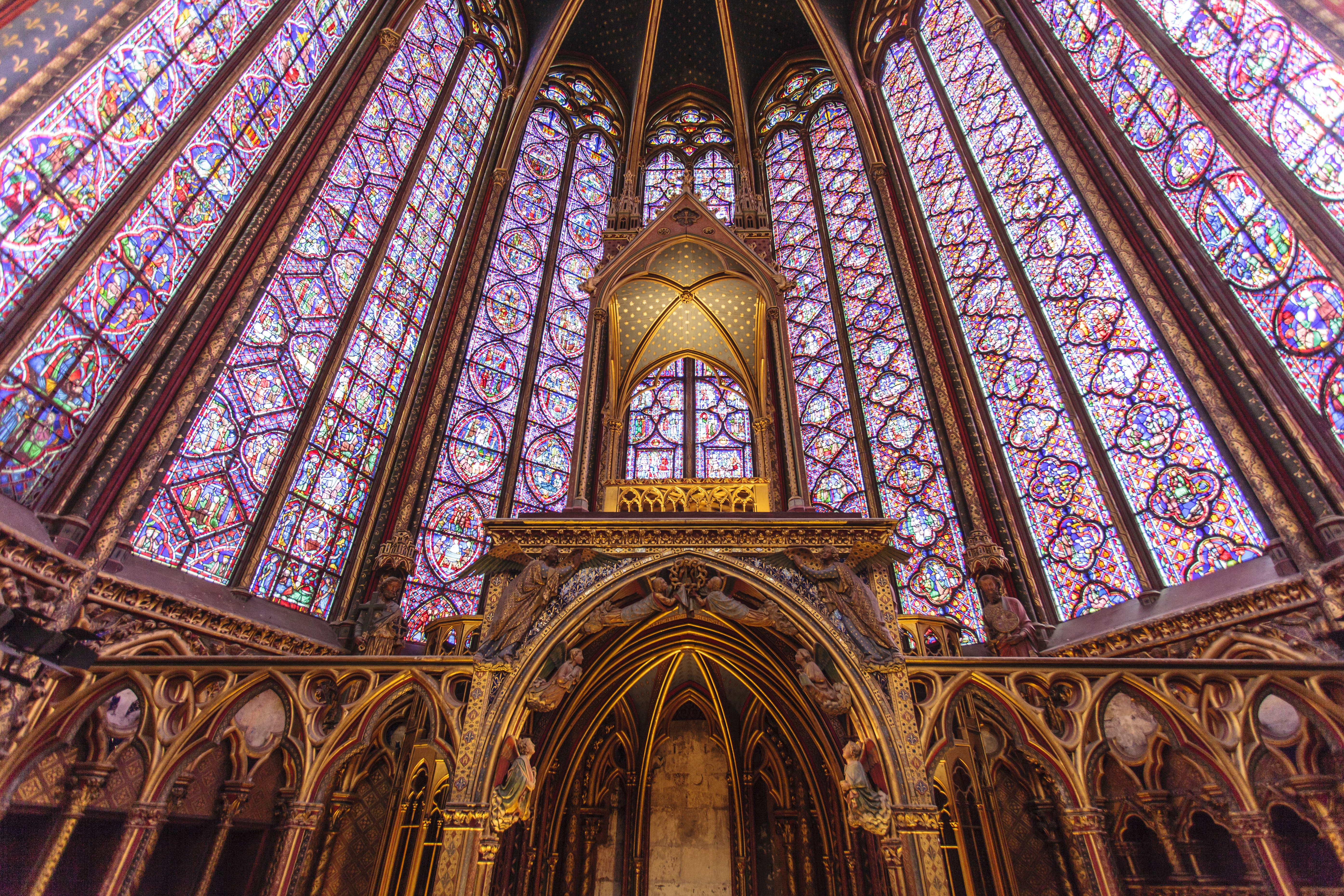 Pont Alexandre III – Yes, that's right, a bridge made the list. Paris is full of bridges and admittedly some are plain or basic, used for function. But some are works of art, and Alexandre III is one of them. The bridge is lined with beautiful lamps and gold statues. The best approach is from the Right Bank, heading over the bridge to the Left Bank, which allows you to gaze upon the Eiffel Tower and Les Invalides as you cross.
Writing a list of ONLY FIVE PLACES was next to impossible, so some more places to consider include: The Louvre; Petit Palais, which is free museum; the modern and contemporary art at Centre Pompidou; Place du Tertre, a square in Montmartre where street artists sell their works; the street art in the Marais neighborhood; and the stunning ceiling of the Opera Garnier painted by Marc Chagall.
What are your favorite places to see art and architecture in Paris?!