Must-do Experiences in Argentina and Brazil Part 2
This is the second of two parts of a description of my latest trip to check out Avanti's latest offerings for independent travelers in Argentina and Brazil. Part 1 was about Argentina, including a great neighborhood in Buenos Aires and a wonderful wildlife-viewing place, the Esteros del Ibará wetlands. This post is about the Brazilian part of my trip.
Seeing Iguassu Falls by moonlight is an indescribable experience, and it is a guided tour that you can offer your clients when they stay at the Belmond Hotel das Cataratas on the Brazilian side of the falls. You hear the thundering falls and see the moonlight shining on water – wow, it doesn't get more romantic than that.
Then I flew to the Pantanal, the largest wetlands in the world. So many people think that the Amazon is where you go in South America to see wildlife – but because of the dense jungle, you often don't wind up seeing as many animals and birds.
The Pantanal is so rich with wildlife. It's an area of savannah lowlands, forests and seasonal wetlands. I saw jaguar, peccaries, foxes, deer, rhea, feral pigs, agouti, howler monkeys, armadillos, anteaters, caiman, so many different kinds of birds and again, my favorite – the capybara. You can explore by jeep and boat.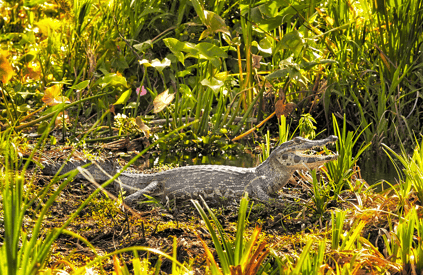 I stayed at the Caiman Ecological Reserve, which has 3 lodges, each located in a different kind of habitat. They also run two fascinating wildlife recovery programs. The hyacinth macaw recovery program has been going on for 25 years, but there is now a jaguar recovery program, which is the brainchild of Brazilian racecar driver Mario Haberfeld, who is a good friend of the hotel owner.
Mario has a team of really dedicated conservationists working at the Caiman reserve studying the jaguars and trying to bring them back in a very responsible manner. You go on a drive in a jeep painted with jaguar markings.
Did you know that every jaguar has a unique pattern of marks, just like our fingerprints? And instead of resorting to the technique of putting out raw meat to attract the big cats, this ecotourism program tracks the cats with radio collars and drives you to where the animals are hanging out. To keep cool, the big cats like to stretch out in one of the concrete pipes under a roadway. And I was in the right spot at the right time. To see this magnificent animal in its natural environment was an experience of a lifetime. What a sight!
I ended my trip in Rio de Janiero, a city I love. Brazilian people are so warm and friendly, the Portuguese language is so lovely to listen to, and Brazilian music makes me happy. I think if you try to fit in with the locals instead of flaunting expensive jewelry and electronics, and just be street-smart as you would in any big city, you will be perfectly safe there.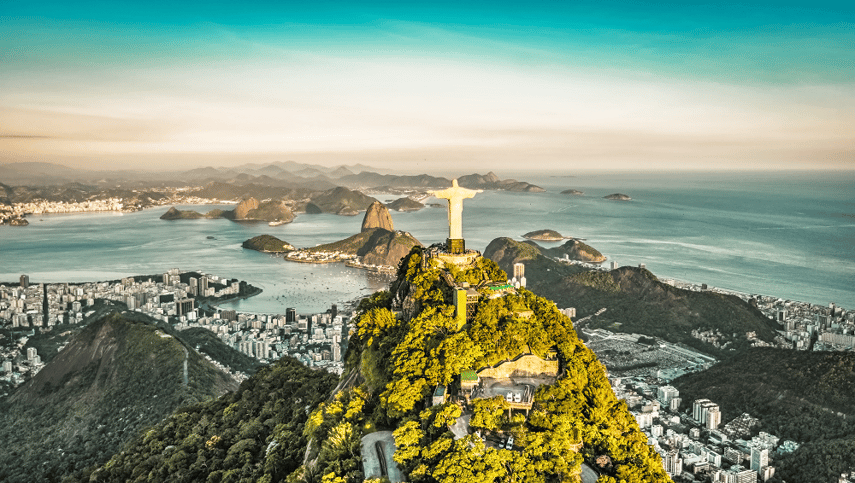 And the natural setting and views around Rio are spectacular. Look out from your Copacabana hotel window at night and watch the waves splashing on the shore of the perfectly curved beach – it's truly magical, one of the world's greatest and most beautiful destinations.