Pilgrimage to the Birthplace of Golf…
I had one of the most exhilarating days last August while on my Avanti Vacation to Scotland, visiting the birthplace of golf at the fabled St. Andrews, on one of Avanti's many tour excursions.
From duffer (and I am one) to low handicappers, a visit to St. Andrews borders on a religious experience. Literally, we were dropped-off within feet of the headquarters of the Royale & Ancient, golf's governing body, always an iconic scene when the British Open is played there every fourth year.
Walking back along the path that runs in front of the staid hotels that line the eighteenth fairway, I headed for the Swilken Bridge that the greats of the game have crossed to thunderous applause of cheering crowds.
For so many years of watching the great moments on TV, I knew simply having a photo of the bridge wasn't enough, I had to stand on it and feel it!
Carefully, in between foursomes teeing off and those already heading to the eighteenth green, I hopped the ropes and darted for the bridge with my photographer (my wife, Lynda) not far behind. Snapping as quickly as possible, I got my trophy, that quintessential picture.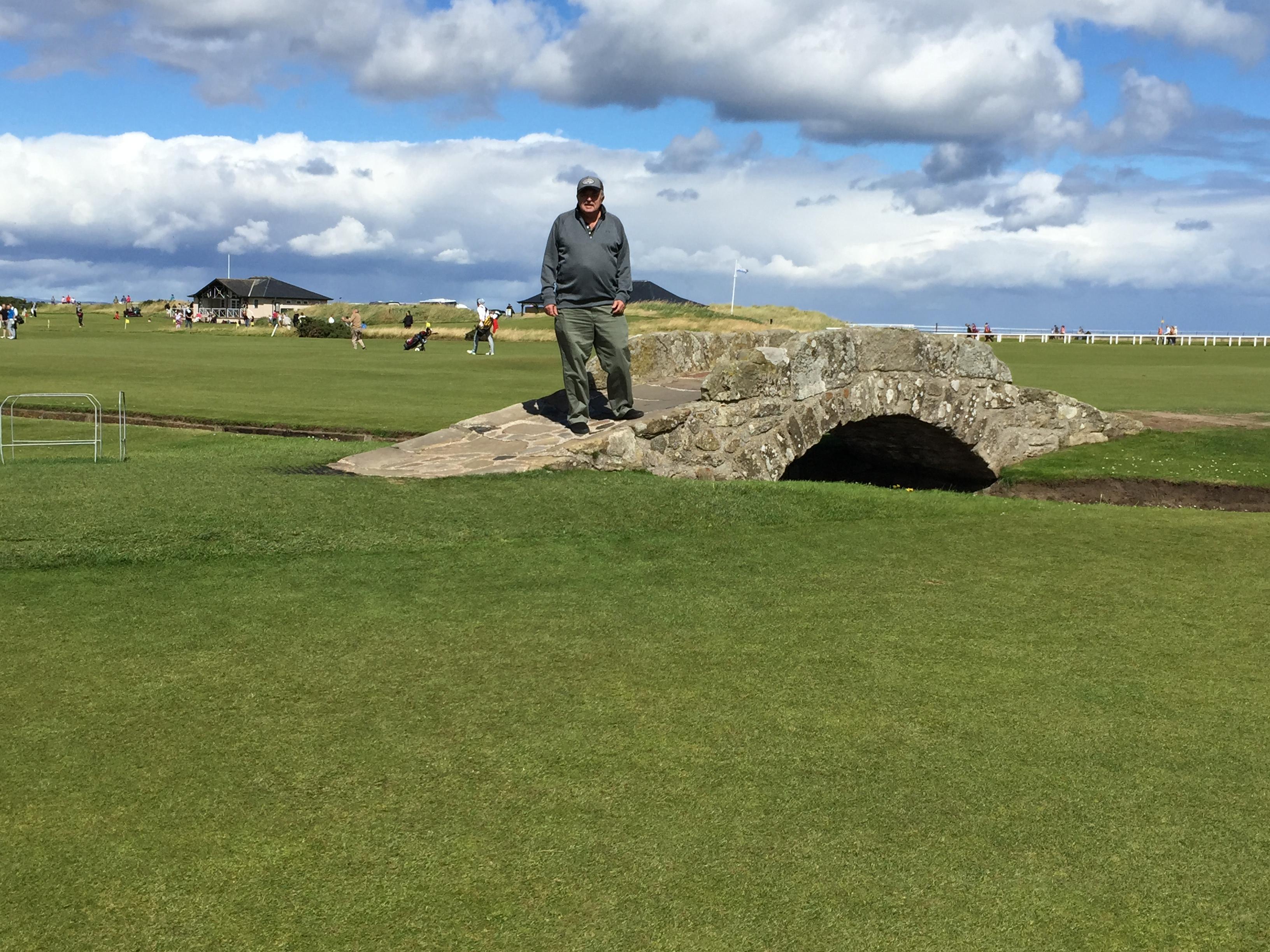 Retracing my steps back on the pedestrian foot path, we came upon the Old Course Golf Shop where my exhilaration and "kid in a candy store" feeling only accelerated. Overpriced shirts, sweaters and other Old Course souvenirs were scooped up and my Amex card took a severe beating but I happily paid the fare.
We had a terrific pub lunch overlooking the course and then had time to tour the beautiful town of St. Andrews before heading back to Edinburgh.
It was a day I will always remember and still have a round to play there on my bucket list but if it never happens, I've at least seen the Holy Grail firsthand thanks to Avanti!