Vienna is a gorgeous city to visit year-round. The imperial and baroque buildings blended with fascinating modern architecture make for a truly unique cityscape. Throw in a culture filled with history, music and traditions and you have the perfect city destination.If you travel to Vienna in the winter, you are in for some special treats. December is, of course, the season for magical Christmas markets–one of my favorite times of the year! Browsing stands for handicrafts, Christmas tree decorations, culinary treats and gifts as I take in the scent of punch, roasted chestnuts and Christmas spices. When I get too cold, I hop into one of Vienna's many cozy and traditional coffee houses to warm up with a nice cup of 'Wiener Melange' and a piece of Sachertorte. Mmmh, what a wonderful time!
However, this time, I would like to highlight a very unique Viennese winter tradition. Prepare yourself for an unforgettable night in the imperial city. The city of music. The city of waltzes.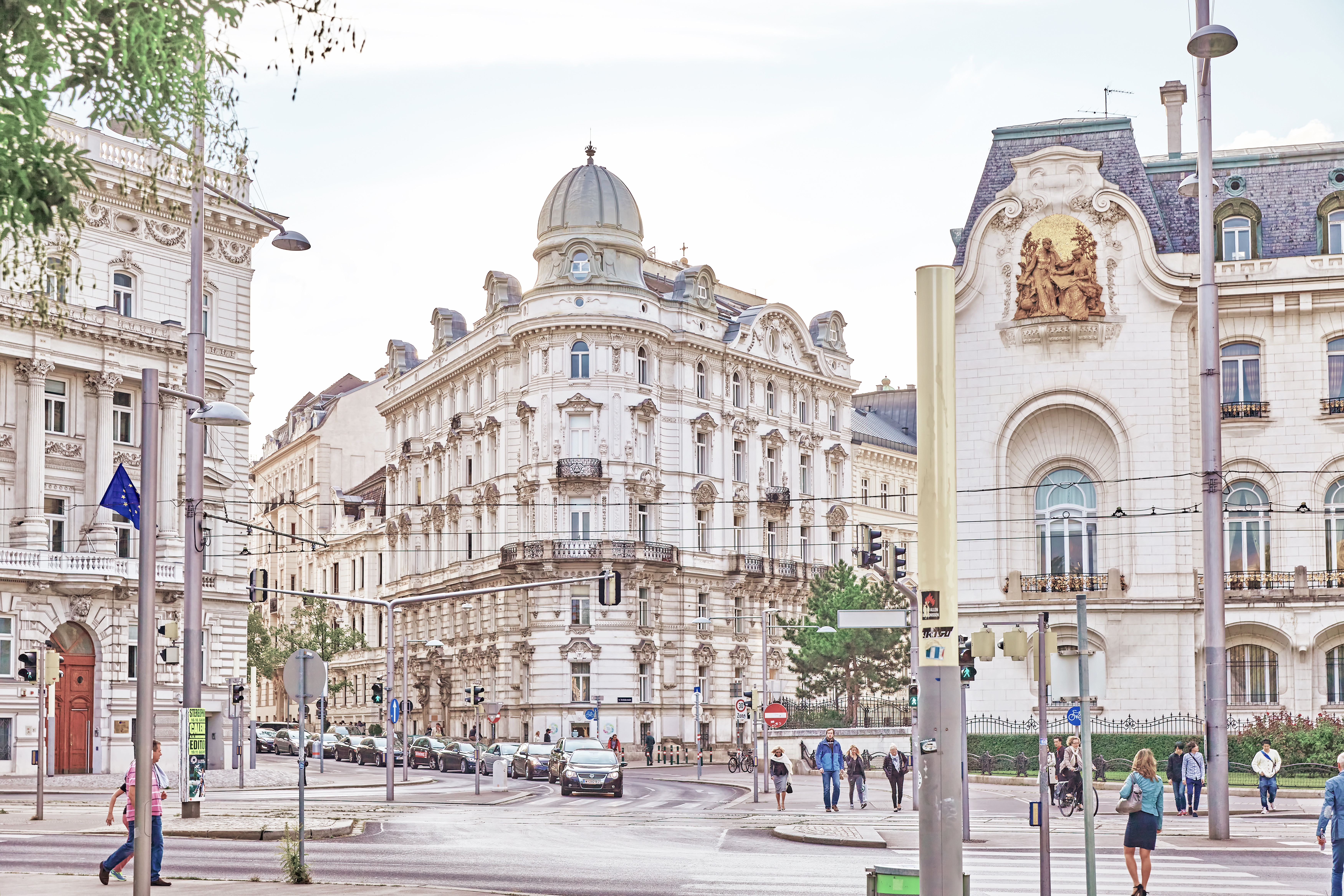 Every winter, more than 400 formal balls take place in Vienna, coming from a tradition that dates back to carnival season in the 18th century. To this day all balls have a strict formal dress code and ceremonial procedures. I love dressing up for this and it is part of the magical atmosphere of the evening. Ladies are required to wear full length dress and gentlemen need to wear a tuxedo or similar black suit and tie. If you don't have the right attire to attend, no problem. There are several rental shops throughout Vienna. Just make sure to schedule an appointment ahead of time, they do get rather busy during ball season
Once the ball is opened with a fanfare, it is followed by the entry of the debutants and debutantes and finally the call "Alles Walzer!" The evening continues in three-four-time with turning movements, dance cards, ladies' choice and changes of music until the 'midnight interlude', generally a quadrille, marks the formal ending of this. But the formal ending is only the beginning of the real party, when music in the different halls changes from classical Strauss to contemporary tunes for all tastes and dance styles. Often times, these celebrations go on until the early morning hours.
For the full on fairytale experience, I recommend staying in luxurious 5-Star Hotel Sacher (yes, the home of the Sachertorte!) and book a horse-carriage transfer to the ball venue (If your budget is a little smaller opt for 4-star Hotel Kaiserhof and a transfer by car instead). It's been a while since you last danced? Not to worry, we've got you covered with a private Waltzing lesson before you head to the big event. No matter your level, the teacher will make sure you got the basic steps and rhythm down.
One last important note: Tickets are limited, so make sure you get yours soon. Opt for the Johann-Strauss Ball at the Kursalson on Febuary 16th 2019, which includes a gala dinner. If dinner is not as important, because you are going to dance the entire night anyway, the Philharmonics Ball on January 23rd 2019, which does not include dinner, may be the right choice for you. The Philharmonics ball is also considered the unofficial highlight of the ball season.
No matter which of the balls or which hotel you pick, one thing is certain: you are in for a real fancy treat and this will be a night to remember. Are you ready? Well then: Alles Walzer!