Burrata - A Cheese to Crave
Typically, a single cheese would not inspire me to write an entire article, but burrata is a wonderful exception. With its rich creamy filling, it's no wonder that burrata (say it aloud with me "burrrrr-a-ta") means "buttered" in Italian. This decadent fresh cheese is best eaten within 24 hours and is loaded with texture and flavor. Though it may look like a ball of mozzarella, there is a delightful surprise waiting for you – a soft, thick mix of fresh cream and bits of stringy mozzarella curds. Look for a small knot or twist on the crown of the cheese (this locks the cream inside its thin mozzarella shell) to be sure that this is a ball of burrata, not mozzarella.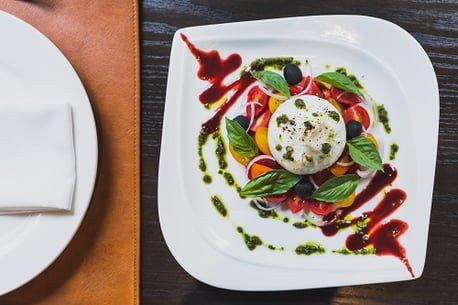 This addictive creation hails from the Italian region of Puglia (you know, "the heel of the boot"). Lucky me, I was able to indulge in many a burrata while in Puglia. I truly savored my first bundle of joy – from slicing it open and watching the cream ooze out, to the realization that I had found my cheese nirvana. Though it might sound excessive, I averaged 3 servings (an entire ball as big as my fist!) of burrata a day. If there are left over burrata balls from dinner, hotels will serve these for breakfast (remember that these are best eaten within 24 hours). What a way to start the day! With bread, salad, pasta or with a splash of olive oil (also from Puglia of course), this cheese is the perfect accompaniment.

*Disclaimer: if you do sample burrata in Puglia, then prepare yourself for potential depression and wild burrata cravings upon your return home.

Thankfully, more Americans are becoming familiar with this artisanal specialty. In local cheese shops, and some high-end grocery stores, you might find fresh burrata. If you find it, and haven't tried it, give it a go. If you've tried it, and find it, I hope it is as good as you remember! And, if you want the best, you better be on your way to Puglia and taste the pride that goes into crafting these hand molded delicacies.