Celebrating Central & South America
Latin America holds a unique and special place in the world. September 15 - October 15 is National Hispanic Heritage Month, a time to celebrate the culture, history, and contributions of the Hispanic and Latino communities in the United States. The month-long event begins in September to coincide with the independence anniversaries of some Latin American countries, including Costa Rica, El Salvador, Guatemala, Honduras, Nicaragua, Mexico, Belize and Chile. During this month, various events, exhibitions, and activities take place in the United States to recognize and honor the rich cultural diversity and accomplishments of Hispanic and Latin communities. Travelling during these months can provide unique opportunities to immerse yourself in the vibrant traditions, history, and cuisine of these cultures, as many cities and towns host special events and festivals to celebrate their independence. Even if you don't consider yourself Hispanic, Latino, or Latinx, you can still seize the opportunity to learn more about the cultures of 21 Spanish-speaking countries and territories honored during these four weeks. This month, Avanti is recognizing and celebrating this region which has been part of our travel family since 1990. I am excited to share with you what this month means to me.
I was born in Costa Rica, and I moved to the United States almost 8 years ago. When I arrived, one of my biggest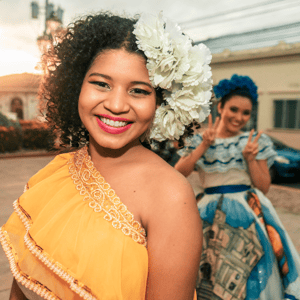 surprises was to see that there was a Hispanic/Latin Heritage Month and that it happened to be during the dates of my country's independence. It was exciting and heartwarming to know that we are being recognized and celebrated for the influence we have had on history, culture, and society within the United States and around the world. It is a celebration of who we are, of the experiences and stories that have made us a more resilient, strong, hardworking, and enthusiastic people. It makes us happy when someone wants to immerse themselves into our way of living and traditions. As many people know, there are incredible similarities between the Latin American countries, but there are also many differences - however, we are all a region with a resilient spirit and with a sense of community. No matter how many adversities we have had to experience, we always try to stay positive. You will find us laughing, listening to music, dancing, and eating of course! You will always be greeted with the biggest smile, warmth, and kindness.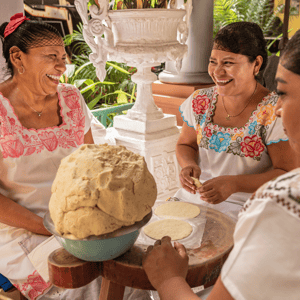 Some of the best memories I have from when I was a child, was driving down this dirt road and finding 2 people with a flat tire. My dad stopped and try to help them, and after about 10 minutes another car came by and stopped, followed by another one, and another one. Suddenly my mom decided to blast the music in the car, while another family pulled out cookies and coffee in a thermos and started sharing it. We were just a group of Costa Rican families coming together to help make the best out of the situation. Other fond memories include me sitting on my porch at home on a rainy day, hearing the howler monkeys and birds with my family, and drinking a cup of coffee with empanadas and enjoying many laughs. Or getting out on the streets on our Independence Day to dance along with the many school bands playing national songs, seeing the beautiful classic dresses and dances, and savoring the amazing local food that is even better during these celebrations!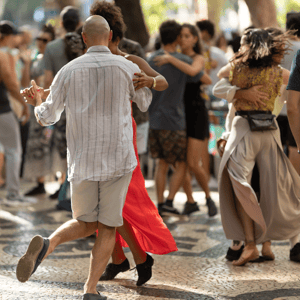 For me, being Latina is everything: the passion I feel when I see a video promoting any Latin American country, showing the Indigenous communities and the kids playing in the street, the people dancing and laughing, someone playing the Marimba or singing my country's anthem. It is hard to explain in words but gives chills to my skin, a warmth in my chest, and a tear in my eye, but of happiness, excitement, and pride! I am Costa Rican but overall, I am Latina, and, in a way, I feel I am honoring my community by loving and putting passion in what I do.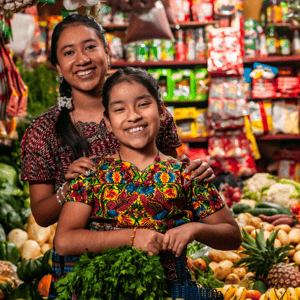 As one of Avanti's Product Managers, nothing makes me happier than knowing that every product I add to Avanti's portfolio will showcase and highlight a little bit of our history, food, and most importantly, our rich culture and traditions. It is exciting to be able to share a little bit of who I am and what there is to see, eat, and experience in each of these countries. Hispanic/Latin/Latinx Heritage month is important for me. It takes me back to my roots, reminds me of where I come from and everything we have been through, and more than anything else, celebrates the contributions of this community throughout the years in the United States (and gives me another excuse to dance and eat even more delicious food!)
Let's honor the cultural richness and diversity that Hispanic and Latinx communities bring, while also acknowledging the challenges they face and the strides they've made in shaping the social, economic, and cultural landscape in the United States and the rest of the world - not only this month, but always. Let's embrace how rewarding, enriching and remarkable each of these countries are. And of course, there is no better way of experiencing all that I have talked about than doing it first-hand by traveling to each of these wonderful countries. Let us create an unforgettable itinerary for your clients!