Eating My Way Across Ecuador
I took my first trip to Ecuador in September and I'm hooked! Little did I know that a 2 week vacation wouldn't be enough time – and already I have a list of 8 more places there that I have to see! As most people do, I started my journey in Quito, took the luxury Tren Crucero from north of Quito to Guayaquil, cruised the Galapagos Islands for 4 nights, and finished my epic adventure back in Quito with two daytrips.
Too many people who travel to Ecuador just to go to the Galapagos – they don't know what they're missing! I love Ecuador. Everyone was so friendly – it felt like home. No wonder so many expats go to live there. I especially liked the youthful, energetic art scene – it's very colorful.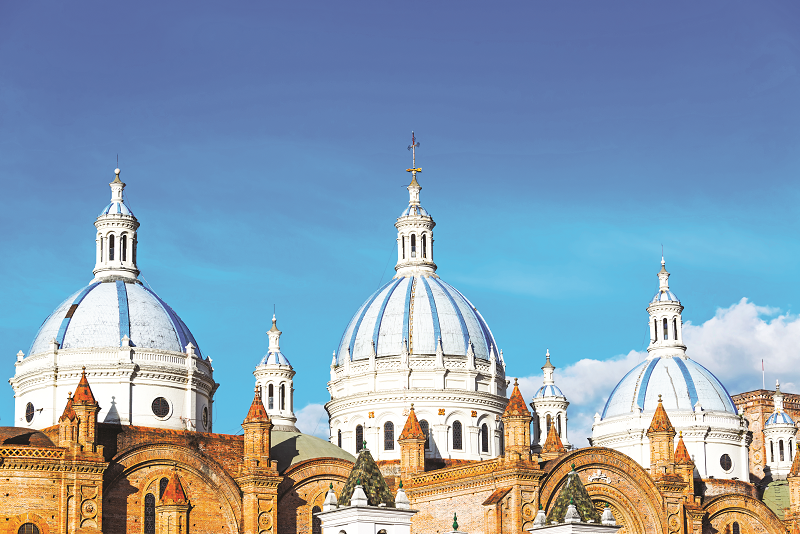 The food everywhere I went in the country was amazing. I'm a foodie, and I've traveled a lot. Let me tell you, Ecuador has a culture that cares about eating. And it has the best coffee!
There are so many kinds of potatoes and corn. It's funny – they don't have tortillas, but they use hominy and popcorn. Ceviche is served with popcorn. There is roasted corn that's used as a topping even on dessert – and it was delicious! In both the north and the south they have "locro" – a potato-based soup with different toppings, such as avocados, cheese and herbs.
I was surprised how much international food there was in restaurants, although everything has an Ecuadorian twist. Their hamburgers had avocado and fresh cheese. Their version of ketchup has less sugar than ours and a thinner consistency. There was a dish that was a cross between ceviche and sushi. And chicken that was like deep-fried American chicken, but with their own special spices. Whole roasted pig is also a specialty.