Embrace Italy, Quirks and All
The following paragraph is intentionally rushed so take a deep breath:
You land in Fiumicino, the airport is busy but you find this nice person holding a sign with your name.
That nice person is your driver and culture shock turns into just shock once you experience the Italian driving style. Grateful for having arrived in one piece you check in to your hotel, pay for a city tax you have never heard of and using that surprisingly small elevator, you finally get to your room.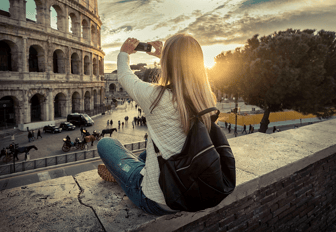 Such a scenario may – and many times does – leave a terrible first impression of a city to a new or, an uninformed traveler. Travel time is extremely precious considering that most of us only get so much of every year, therefore it is imperative that we spend it right. The purpose of this article is to prepare you for such events.
Resources are endless and you can become familiar with a destination in record time thanks to blogs, apps, videos and, wait for it, us. Learn about customs, traditions, and habits!
First things first: the so called contributo di soggiorno or city tax, is a fee that is supposed to fund certain civic services. Information about this tax if fairly easy to find and, as far as Rome goes, check the link above. Remember the tax varies based on the duration of your stay and the star level of your hotel. With that being said, grab your TripBuilder and go explore.
Here's a few quick tips that might come in handy while venturing for new experiences.
Use your phone, offline maps and dictionaries, audio guides, and apps. There is so much information available it's not even fair anymore.

If you don't tip, their space bubble is significantly smaller, and it's normal for them to stare at you so remember to keep some cash on you.

Don't keep phones or wallets in your back pocket and get a case for your camera – thieves usually go for the lens which is very easy to detach – and remember, not all people asking for donations are legitimate. A great example is the person asking for signatures and contributions to help people with hearing or speaking impairments.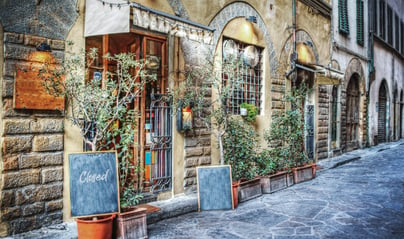 Pausa pranzo or riposino is something you must definitely take into consideration, especially when visiting smaller towns. Although not as present in larger cities, what it means is that almost everything will be closed from 1pm to 4pm. It is the quality of life as many people put it, meaning businesses are willing to give up potential revenue for some peace after lunch. Think of it this way: we've all encountered the notorious abbiocco, – that sense of drowsiness you get after a good meal – it just so happens that Italians decided to do something about it.
My final advice is to embrace the experience. People are different, beds, rooms, roads sizes and road signs are in different colors and written in different languages. Different is not bad so be ready to embrace it. It's half the reason why you go there in the first place!