Must-do experiences in Argentina & Brazil Part 1
I recently got back from one of the best trips I've ever had to Argentina and Brazil. For the past 24 years I've gone to Central and South America to check out Avanti's newest tours, hotels and transfers so that I can help travel agents put together great itineraries for their independent travel clients. And I just can't stop thinking and talking about the great stuff I saw this time.
For the Argentine part, I started in Buenos Aires -- South America's most exciting city, with old-world European elegance and Latin American energy. I never get tired of Buenos Aires.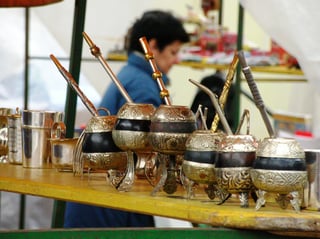 For the first time, I stayed in San Telmo, the oldest neighborhood in the city. It's just charming, with beautifully-preserved colonial buildings, cobblestone streets filled with artists, tango performances, cafes, restaurants and museums. It's more bohemian than the very upscale Recoleta neighborhood which we often recommend. San Telmo has so much charm. The most delightful surprise was the Sunday antiques market (10am-4pm) that goes on for blocks! It was something totally new for me in Buenos Aires and so much fun.
I stayed at a hotel that Avanti just started selling, the Kenton Palace, which is steps away from the antiques market and centrally located. It's also a really good value.
Going to see a tango show is a must in Buenos Aires. This time I went to one I hadn't been to before in a small dinner theater, called Rojo Tango, in the Faena Hotel. Avanti offers tango shows at 2 other locations that are really good, but this one is superb. Because it's small, it's a more intimate experience. You feel like you're right up there with the dancers. It was an amazing, exciting performance. Dinner was terrific and should please your gourmet clients. This is somewhat more expensive than our other tango shows, but definitely worth it.
Next, I flew to a destination in Argentina that's new for Avanti in 2017: the Esteros del Iberá wetlands, the world's second largest after Brazil's Pantanal. I stayed 3 nights at the Puerto Valle de Esteros hotel, 45 minutes from the airport.
What an experience! Perfect for any client who wants to see wildlife up close. You can walk or ride horses near the hotel and then take a wetlands tour by boat. More than 350 bird species and other wildlife inhabit these wetlands. I saw howler monkeys, caimans, grey wolves and capybaras, which are my favorite. I just think they look so cute.
The Puerto Valle lodge is upscale with fabulous gourmet food. It's small – just 13 rooms, so it has a very intimate atmosphere.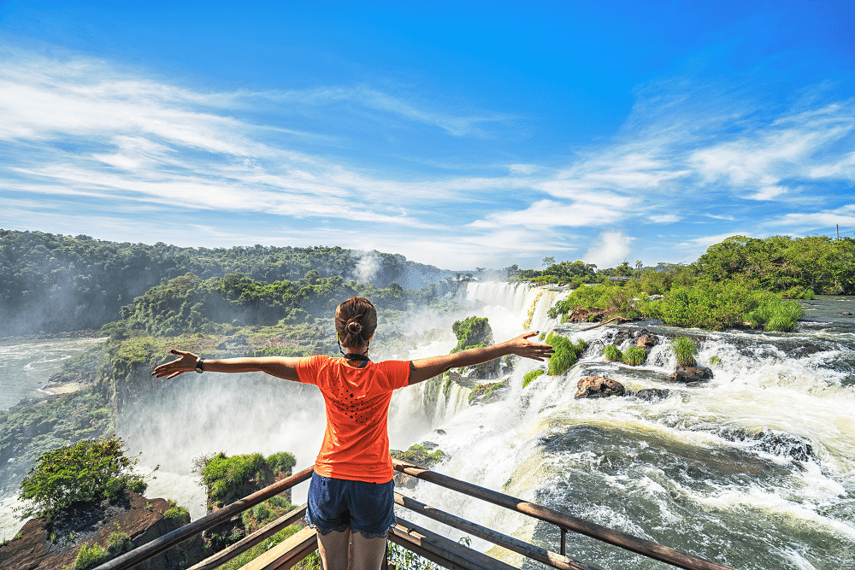 Once you're in Esteros del Iberá, it's only a 4-hour private transfer with a driver guide to Iguassu Falls, where I went next. Along the way you see so many different landscapes. The topography changes from flat areas where there are tree farms, then rolling hills with more forests, then dense subtropical jungle at the falls themselves, which span the border of Argentina and Brazil.
For some of my must-sees in Brazil, check out Part 2 of this post!