No Apologies for Shopping
"A picture postcard, a folded stub, a program of the play; file away your photographs of your holiday". The opening verse of Billy Joel's song "Souvenir".
You've gone on a whirlwind trip of Europe; brought home a few pairs of Italian shoes, a new designer skirt from Paris....and your friends are asking 'Well, didn't you spend time at the Louvre, and the Academia in Florence?' Mais oui...but your trip was more than traipsing through every museum on the continent. Yet you're feeling a little defensive, as if you need to account for your activities.
Fellow travelers; there is absolutely nothing wrong with shopping on your European vacation. I know all too well, as I accompany my wife. She's finding Spanish shoes, dresses from small French boutiques, pillow cases with much more dynamic designs and vibrant colors than in the States. Does that make someone shallow for skipping the Orangerie? Mais non! By all means, while in Paris, go to the Louvre, Eiffel Tower, and Versailles; in Florence, the Academia, in London, Westminster Abbey; all must see sites.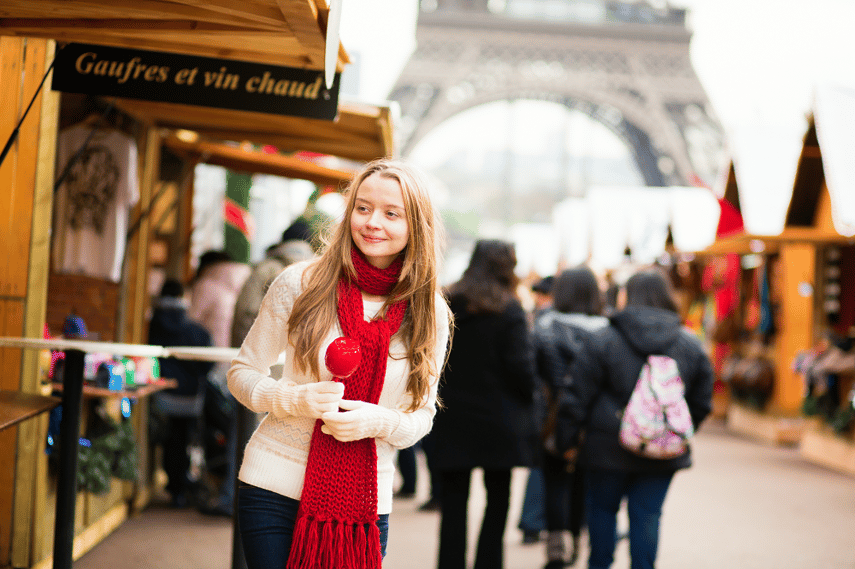 My point is that one should experience the touristic sights because you want to see them, not because it's de rigueur. And in addition to the museums, monuments and architectural sites, shopping not only provides a healthy balance, but can be a cultural experience as well. Maybe even spiritual if you count that rosary you bought at the Vatican gift shop.
Just to clarify, this is not some chauvinistic critique. Men, and specifically manly men like me, clandestinely salivate at the idea of shopping (as well as listening to Enya). I do my best to help her by scouring the 6 1/2 to 7 sizes and finding that elusive Spanish mule (that's a slip-on guys), only to have her say "What were you thinking?" Anyway I get an "A" for effort. I have my targets as well; used bookstores, risqué prints, beer glasses, tattersall shirts, and half bottles of champagne from relatively small producers.
And remember, the word "souvenir" in French means, well…"remember". So every time I admire one of our paintings, or enjoy a glass of wine from Riedel glasses or dinner on our plates from Quimper, it never fails to bring back fond memories. Your purchase can be something as simple as a small Limoges dish, picked up at a French flea market, or a brass candlestick from Portobello Road.