When planning a trip to Asia, South Korea should be on everyone's travel list. Known not only for its high-tech cities with the world's fastest internet, but also for its green countryside and picturesque coastlines, Korea is a unique country with a lot to offer.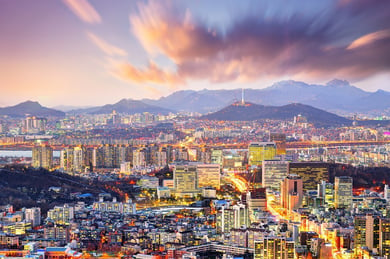 Seoul is a vibrant city that is home to half of the country's population and is one of the largest metropolitan economies in the world. Travelers enjoy the modern thrills of this metropolis while exploring traditional attractions such as Bukchon Hanok Village and the many temples and palaces highlighted throughout the city. I highly recommend a stop at Gyeonbokgung Palace. This is one of the most well-known sites in Korea and is the largest of the five main palaces in Seoul. A trip to a temple is also a must-do. A lot of the Buddhist temples in Korea are located in the mountains but there are a few located within Seoul which makes for a more convenient visit. Jogyesa Temple is centrally located in the city and is the chief temple of the Jogye Order of Korean Buddhism. If you make a stop here, you should also stop across the street at Balwoo Gongyang for some temple food. This is one of the only establishments boasting a Michelin Star for temple cuisine. The vegetarian meal is prepared by the monks and it is what you would eat if you do an overnight temple stay. It is very healthy and it is also a popular lunch spot for locals.
This city is an amazing place for shoppers. If you're looking to find high end designer fashion, make a stop in Gangnam, one of the richest districts in South Korea. It is one of the top shopping neighborhoods in the city. For those interested in K-beauty, take a trip to Myeong-Dong where you can find some of the most popular brands of Korea's world famous cosmetics. For a different shopping experience, visit one of the city's many lively night markets that are popular with both tourists and locals. These are great places to enjoy some tasty street food, hunt for bargains, and enjoy an evening out in the city.

If temple food or street food haven't sparked your interest in Korean Cuisine, there are plenty of other delicious foods you have to taste. If you enjoy spicy food, you can't go to Korea without trying Kimchi. This fermented dish is a staple in a majority of meals whether as a side dish or ingredient. If you're looking for a unique dining experience, try Korean BBQ. This is a popular meal in Korea where the meat is cooked on a grill that is built into your table and it definitely does not disappoint.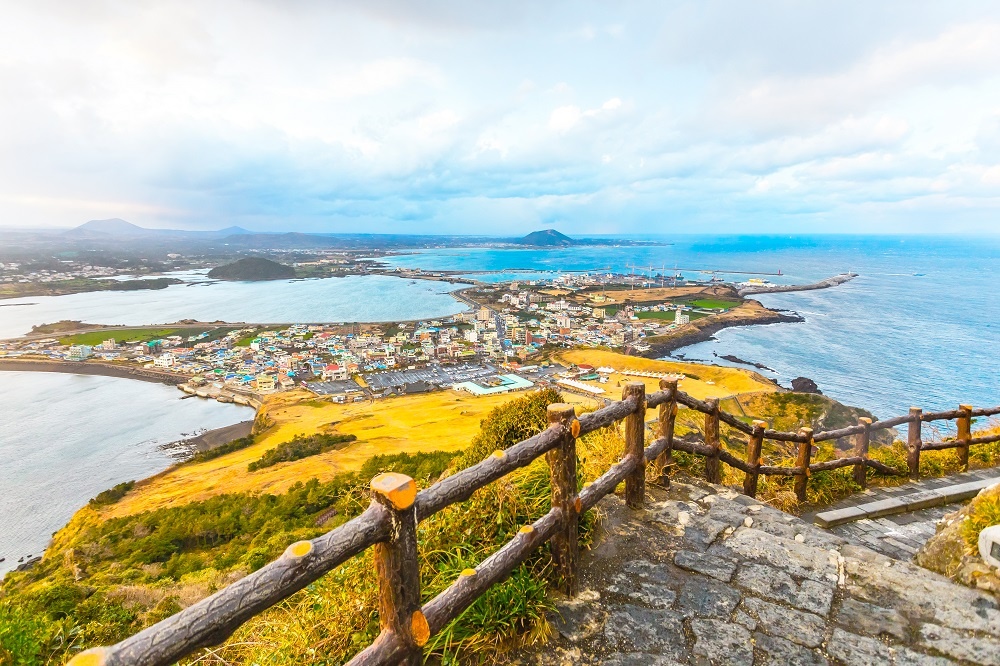 If you want to see a different side of the country, the Island of Jeju is a unique destination that offers hidden pleasures for travelers. Jeju is an island offering a rich volcanic landscape and is home to Hallasan Mountain which is a dormant volcano. The island's natural beauty, from beach resorts to green tea fields, the island is also home to the Jeju Olle Trail, which is a long-distance foot path that is made up of 21 main routes and 262 miles of trail around the island and coastline.