Thailand Adventures to Escape the Winter
Although I would choose to go to Thailand any minute and any time of the year, November to February is still my favorite time to go because while the weather is still warm, it's not as hot as the rest of the year. In Portland, Oregon where I'm living it can get quite cold during the winter times so there's nothing better than escaping the freezing temperatures to the beaches in Phuket or Krabi. In November, if you plan to go during the right time, you'll get to celebrate the Lantern Festival or Loy Krathong which happens throughout the country. In Bangkok, they will float them in the river whereas in the North like Chiang Mai they host as separate Yee Peng Festival during the same time but with floating sky lanterns. December is also another popular month to visit Thailand as the temperature is even cooler and the New Year's Eve celebration especially in Bangkok is also a lot of fun! Trust me, Thai people know how to party. You'll see some of most beautiful firework shows during this time. If you want to avoid the crowd but still get good weather, January through February is a great time to visit this fascinating country.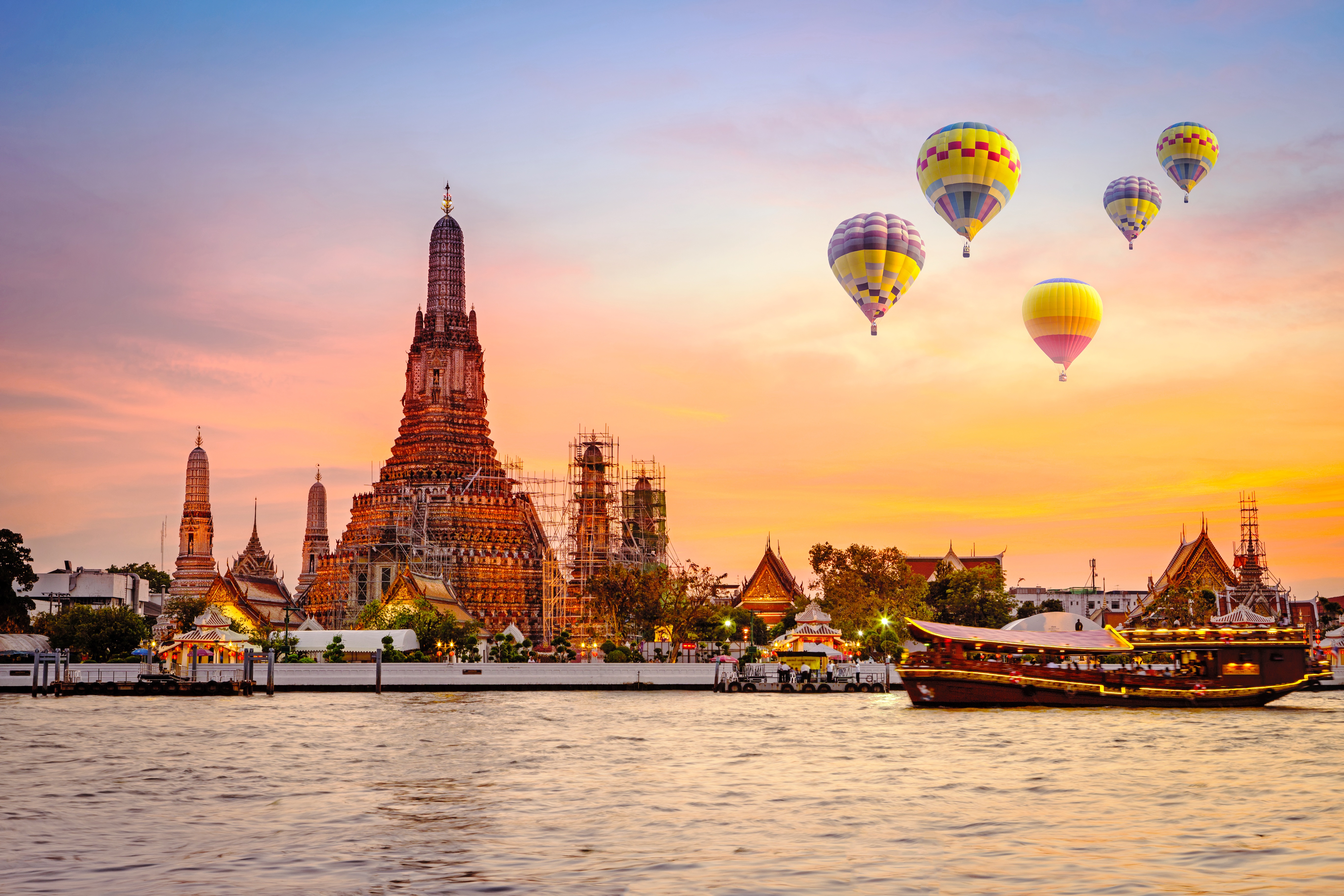 If it's your first time to Thailand, you definitely need to make time for the must-sees in Bangkok, Chiang Mai, and Phuket. However, if you want to see this Land of Smiles beyond just the popular route, I highly recommend you travel via private vehicle and make your way from Bangkok up North to visit the historical sites such as Kanchanaburi and Phitsanulok. Stop by Ayutthaya, an old capital city of Siam and see ancient temple ruins on the way. In the North, there's a lot more beyond Chiang Mai as well. Spare some time to visit the Golden Triangle in Chiang Rai where the borders of Myanmar, Laos and Thailand meet to enjoy some relaxation in smaller towns like Lampang.
Thailand is an amazing first country to introduce many tourists to Asia, but is also the type of destination that once is not enough. There's a lot to see and a lot to do. Oh, and did I tell you that it's also very affordable? A whole hour massage starting from less than $10! If your first response is "Sold," wait no more. Give us a call and we'll put together the most memorable trip for you!