Rugged landscapes, unique flora and fauna and the natural phenomenon of the Northern Lights attract more than 6 times the number of inhabitants to Iceland each year. Plus, it is an ideal stopover en-route to mainland Europe.Iceland only has about 350,000 inhabitants and is very scarcely populated. About two thirds live in Reykjavik, the capital, and its surrounding areas. It seems only logical, that this area has the most hotels and is the gateway to Iceland. Many day tours operate from here to see the most famous sights like Thingvellir National Park, the South Shore with the Black Beach, the Golden Circle, numerous waterfalls and famous glaciers.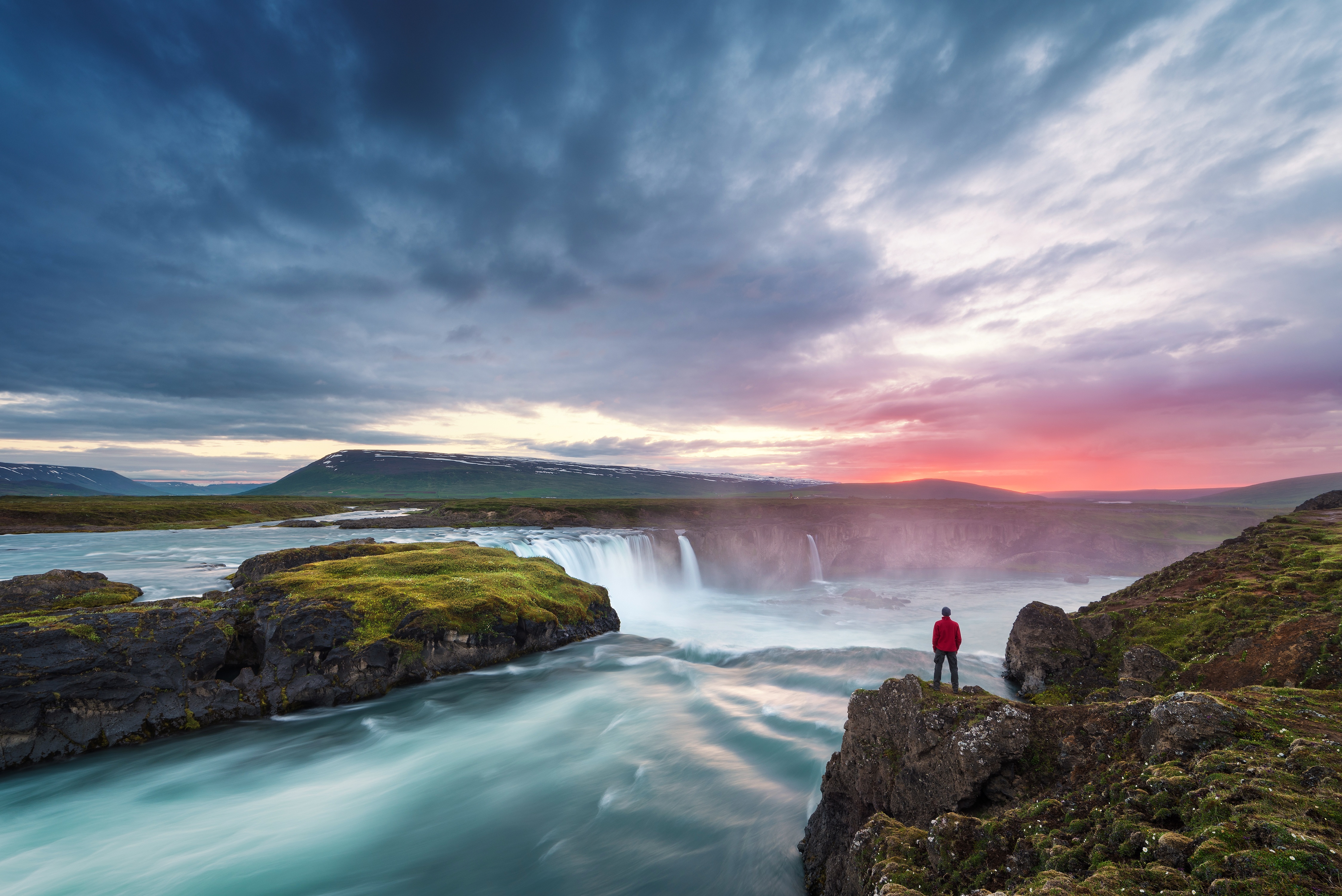 What is often overlooked, is that Iceland has another buzzing city all the way up north: Akureyri. Located on the Eyjafjördur Fjord it is Iceland's second largest urban area and sometimes called the capital of the North. With less than 20,000 residents it does not actually qualify as a city, but Akureyri is no less exciting than Reykjavik and is surrounded by untapped and stunning scenery. Home to many cafes and restaurants, Akureyri also offers art galleries and a busy schedule with festivals and events taking place year-round.
Due to the size of the city center, all hotels are within walking distance from each other and the main sights, like the Akureyri church and the botanical gardens. Also very close is Akureyri's public pool. Icelanders love to go swimming and relaxing in hot tubs and do so year round with hot water provided by geothermal sources. If you go, make sure you adhere to Icelandic bathing rules: Before entering the bath, everybody is required to shower naked and wash their body thoroughly. Then put on your bathing suit and proceed to the pool. Don't worry, showers are separate for men and women.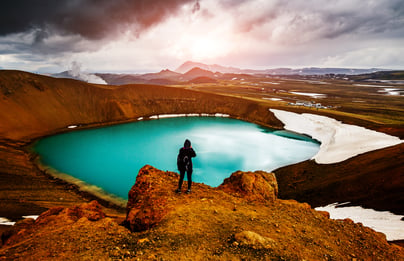 Akureyri makes for a perfect day-tour base up north. The highlights and most popular excursions from Akureyri are to Lake Mývatn, Godafoss and Dettifoss Waterfalls. Several day tours are offered on private and shared basis to see the area around the lake, volcanic craters and the waterfalls. One tour is even designed to highlight where some of the "Game of Thrones" scenes were shot.
My own personal highlights when visiting this area were a trip along the Eyjafjördur Fjord to Siglufjördur and a visit to Bjorbödin – the beer spa!
The little fishing village of Siglufjördur and its Herring Era museum are well worth a visit. Yes, a herring museum. This was once the busiest town in the herring industry, but due to overfishing all fishing was shut down and the town changed completely. The museum shows unique items from these times and what life was like living and working here. I promise, in reality it is much more interesting than it sounds.
Siglufjördur is an escape from everyday life. Whether you soak in the pool at Siglo Hotel or stroll around town for specialty chocolate at Frida's, you will find peace and quiet here. What impressed me the most though was the drive from Akureyri to Siglufjördur along the fjord and through three tunnels with absolutely stunning views. Keep your eyes open and you might even see a whale hanging out in the water.
Enough about beautiful scenery and quaint towns, I know you want to hear about the beer spa!
This was an amazing experience. The spa is part of Kaldi beer brewery, Iceland's first craft beer brewery, in the town of Arskogssandur, only 30 minutes from Akureyri. The bath tubs can accommodate 1-2 persons at a time and you will sit in warm beer, water, hops and yeast. This is not only relaxing but also very good for your skin and health. Here, you still should shower before, but not after your beer bath to let the benefits truly sink into your skin. On top of all these health benefits you may enjoy unlimited beer from a tap right next to your tub. If this is not relaxing I don't know what is! Just one more hint, coming back to the scenery: While the beer bath is a truly amazing experience, the tubs are located indoors. Outside, you will find the hot tubs from where you will be able to enjoy the view of the Fjord and the mountains (reminder: go in prior to your beer bath for maximum beer health benefits!).
So, on your next trip to Iceland give Iceland's second capital a chance. It's only a 45 minute flight from Reykjavik City Airport or in the summer about 5 hours by car, so it is an easy add on if you don't want to skip Reykjavik. Takk fyrir and skál!