I've had the great fortune of traveling to Peru on many occasions and making great Peruvian friends.
The Peruvian people possess an innate sense of connection with their Inca past. They hold a deep respect for the rich Inca culture and a strong desire to preserve their traditions. Many small communities continue to create elaborate threads using traditional weaving techniques. The Andean community of Misminay located between Cusco and the Sacred Valley is one of many small indigenous communities keeping the ancient techniques of spinning and dyeing wool alive. After viewing some of the weaving and participating in potato farming, which included a short prayer to the surrounding mountains, I was treated to an incredibly flavorful stew made by one of the weavers.
Peru has evolved into a world renowned destination for foodies. Many delectable dishes are results of Peru's diverse history and fusion of techniques. Peru's famous ceviche is a result of citrus brought in from the Colonizing Spaniards combined with traditional indigenous cooking techniques. The unique micro-climates along with the specialized agriculture talents of the locals are the perfect combination to produce flavorful exotic ingredients. In Peru, you eat with your eyes first and then your mouth. The vibrant colors jump off the plate and amplify the experience. One of my favorite meals was at Amor Amar in Lima, where we I had an incredible Octopus Ceviche with an array of colorful potatoes, peppers and herbs.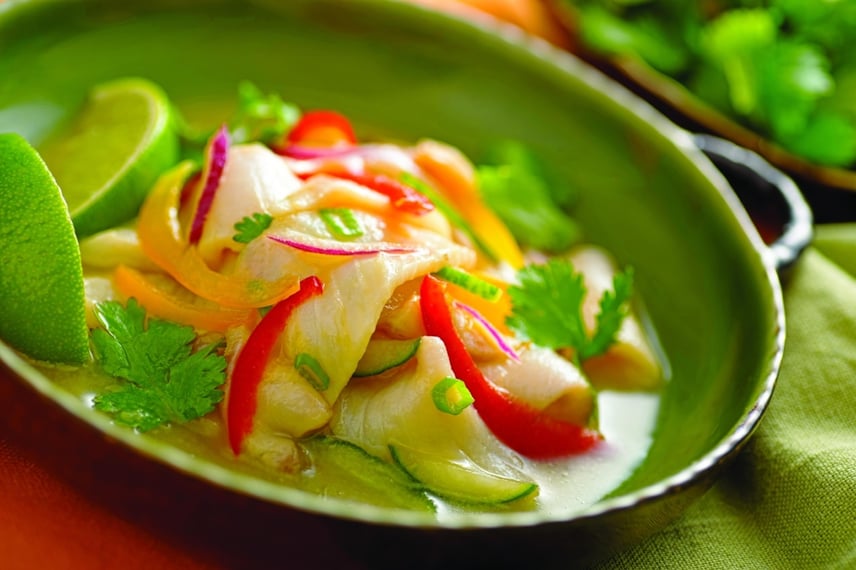 The Peruvian people's bond to the past is conveyed authentically to all travelers who visit. Tourism has grown significantly in recent years. As with any trending destination, the popular sites and cities like Machu Picchu and Cusco can become very crowded. However, Peru has done an excellent job with the infrastructure in order to accommodate large crowds but maintain an intimate setting. There's no denying that the typical Machu Picchu circuit is congested, which is why we always recommend 2 visits to the Sanctuary. The first visit is an opportunity to learn about the intricate history of the Inca and the meaning behind the symbols with our knowledgeable guides. The next day, you can wake up in Aguas Calientes and make your way on any of the busses to explore. The site is massive and there are still many hidden spots to take in the majestic ruins away from the crowds.
I'm fascinated with Latin America and each country offers its own unique rewards to visitors. Peru just happens to offer an endless supply of natural wonders, cultural diversity, historical significance, and spectacular cuisine…. And all at a reasonable price.
Interested in traveling to Peru? We have some great specials for your clients. Check them out here!