5 All-Star Destinations in Asia
Being the largest continent, naturally Asia is also home to a great diversity of landscapes, seascapes, culture, history, tradition, and food. With so many places to choose from, it's difficult to choose a favorite. Here are some of our top recommendations based on our recent travels: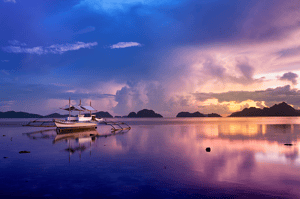 Best Island: El Nido, Philippines
Enjoy an all-inclusive resort on El Nido, one of the most beautiful islands in the world. Here, you'll get a true luxury relaxation and less crowded accommodation than many other beach destinations. We're not the only ones that love Palawan Island – Travel + Leisure also rated this the #1 Island in the World.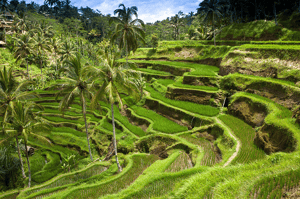 Best R&R Escape: Ubud, Bali
Whether you practice yoga or not, you'll for sure get to detox in Ubud where you can trek in the morning, enjoy an amazing lunch, and get plenty of massages throughout your trip! The hilly landscape of terraced rice fields reflects every shade of green providing an oasis of tranquil serenity.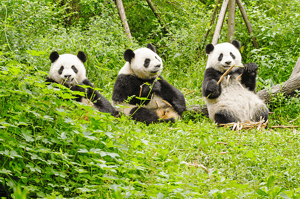 Best Awwww Moment: Chengdu, China
Chengdu is a destination for both foodies and panda lovers! Don't miss an opportunity to volunteer at the Research Center and get close to these adorable creatures (aww!). After your panda encounter, step into a local restaurant for the hottest hot pot in history (aww!!!).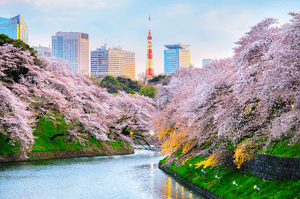 Best Peek into the Future: Tokyo, Japan
Tokyo is a great all year round destination. You won't be disappointed whether you plan to go for cherry blossom in the spring or winter illumination show in the winter. Any time of year, you can find the most advanced technology, fully equipped arcades, and fastest bullet trains in the world in this modern metropolis.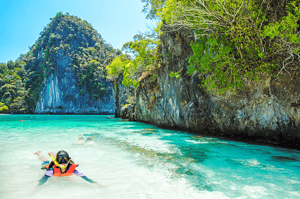 Best First Timer Destination: Phuket, Thailand
An Asia destination on many people's bucket list, Phuket is worthy of all the hype because it has impeccable beaches and fun night life. This is an easy destination for first time visitors in Asia with an easy going atmosphere and plenty to see and do.
Have you been to Asia? What did you like best?