I recently returned from an amazing October honeymoon travelling all over the Southern half of Peru. I booked my entire trip with Avanti and of course our wonderful Peruvian supplier, Condor Travel. We started out in Lima, a big city destination with too many amazing restaurants for our short two-night stay. We enjoyed the half-day city tour including the Larco Herrera museum, which was enlightening to learn about not only Incan culture, but also the immense pre-Incan history of Peru. This emphasis on pre-Incan history would be echoed in each new city we visited. We also stopped a Choco Museo where you can learn about Peruvian cacao and try many delicious treats like their chocolate jams, cacao tea, and bonbons. Yum! The foodie scene is amazing in Lima, they have access to tons of delicious tropical fruits, and one of their most famous chefs, Gaston Acurio, has many restaurants at a full range of pricing so anyone on any budget can enjoy his food which is truly a love letter to the rich history of Peruvian cuisine.

After Lima we departed to Arequipa, the second largest city in Peru. We started out with a transfer tour of Arequipa and the Santa Catalina convent. Called 'The city within the city' this convent is still in use today and you can learn all about the intriguing history of the convent as well as the traditions of the locals in relation to it. The next day we departed for Colca Canyon on a wonderful transfer tour including a short stop and drive over the highest road in Peru which is about 15,750 feet above sea level. We spent the night in a lovely casita at the Colca Lodge, this area is known for its hot springs, our fellow travelers on our shared trip were very jealous that our accommodations had its own personal hot springs for its guests. The next day we headed to condor crossing view point. From that area we could see some condors soaring through the canyon pretty far away. We didn't see any up close by the time we headed back to Arequipa, we made a quick pit stop shortly after our departure and of course a condor flew right over us, it was incredible! We also stopped at a local market where the lovely local ladies will let you take pictures with their cute baby llamas and alpacas. It was such a treat! We stayed one more night in Arequipa to enjoy the city before we departed to the Sacred Valley the following day.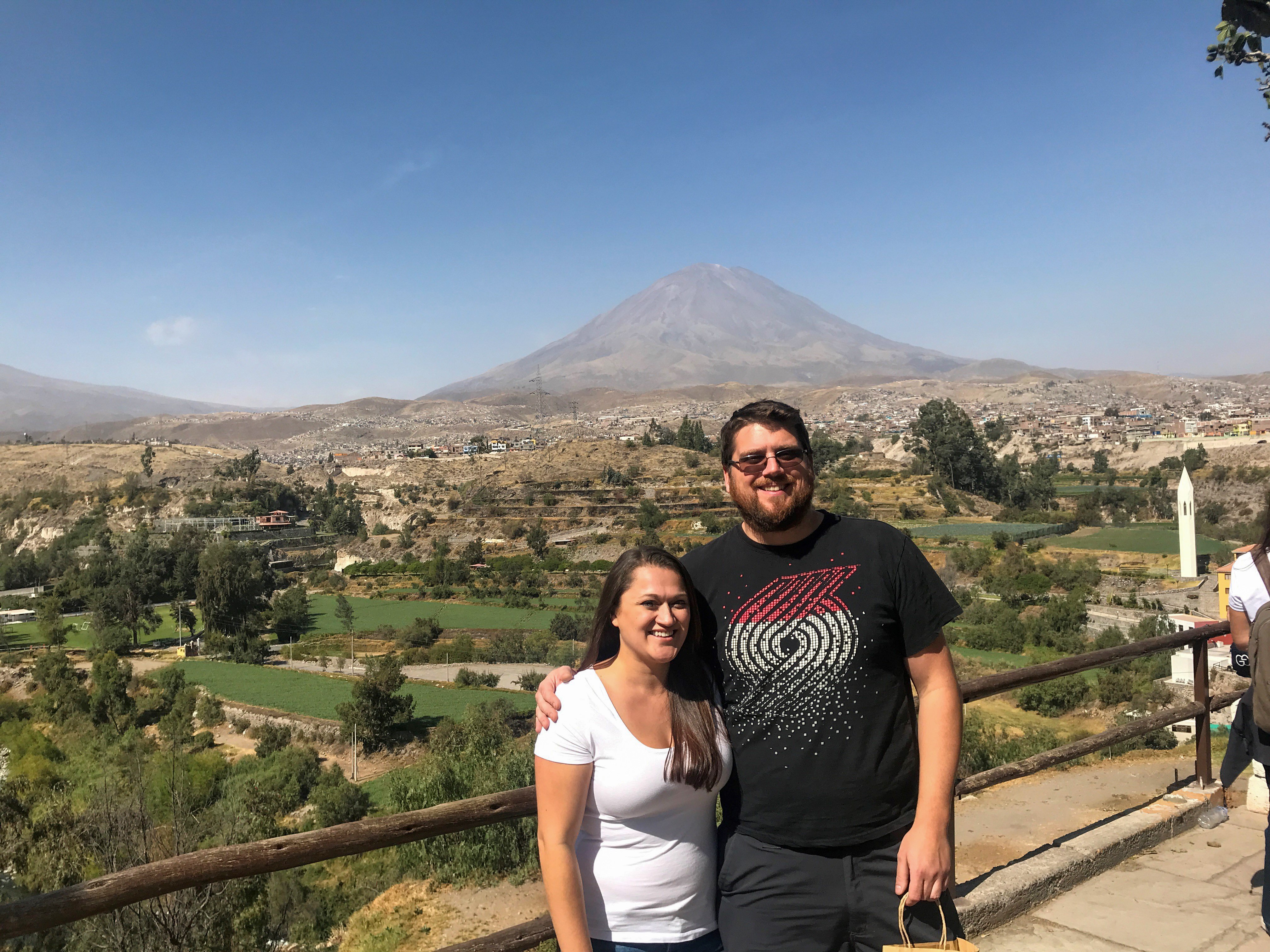 After spending a short night in the Sacred Valley, we took the train to Aguas Calientes for the Machu Picchu portion of our trip. I had visited Machu Picchu seven years ago and there were more roped off portions of the grounds than there had been before. Our guide explained that this will happen more and more so I encourage your clients that have Peru on their bucket-list to go sooner rather than later as the site will only become harder reach. We stayed at the Sumaq hotel, which was wonderful. We enjoyed dinner and luckily asked the restaurant manager for his favorite dessert, a Lucuma (egg fruit) lava cake which was so delicious! The hotel staff really takes care of its guests and I couldn't recommend it more for a night or two in Aguas Calientes. We had a late departure by train the next day so we had a chance to visit the local butterfly garden and Machu Picchu history museum in Aguas Calientes before we departed for Cuzco.
After so many days full of tours and transfers, we had three nights to rest in the historical, ornate Aranwa Boutique hotel of Cusco. Located in the heart of the city, only a few blocks from the main square, it was the perfect location to explore the city on our own. Although we did enjoy a city tour here as we learned about the history of the city, we had a chance to visit Koricancha Temple and the main cathedral as well as some of the amazing Incan and Pre-Incan structures outside of the city. We also went on the planetarium tour which I would highly recommend to any of my fellow stargazers out there. Coming from the U.S. and only really knowing a bit about our constellations, it was fascinating to learn about the constellations that have been used throughout Peruvian history as well as "dark constellations" dark spaces in the Milky way that were also used in early navigation in the southern hemisphere. They also had five huge telescopes set up so we all had a chance to view Jupiter, Saturn, the Andromeda galaxy. It was amazing and so much fun, the staff at this planetarium have so much enthusiasm you can't help but get excited about it along with them.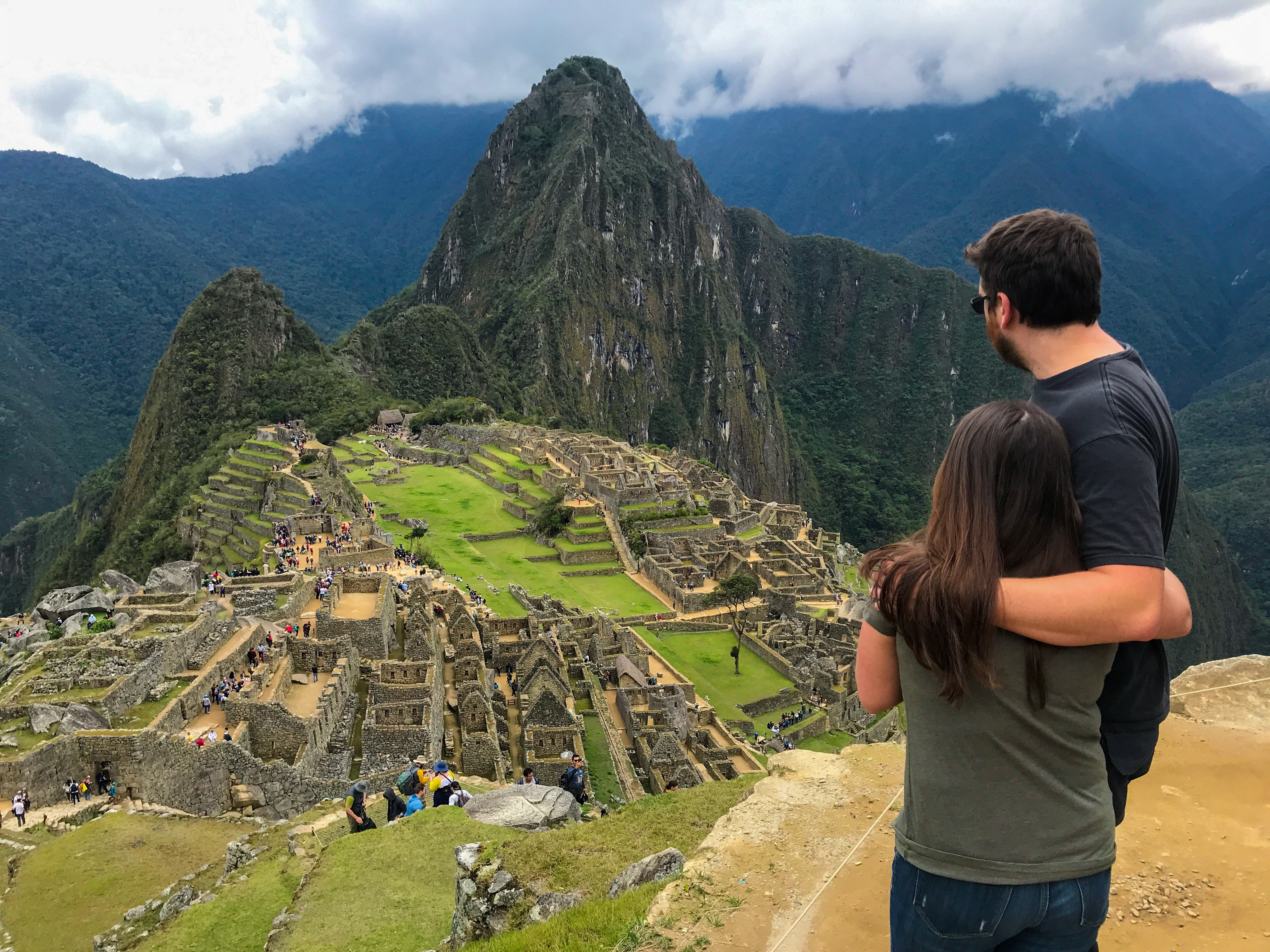 After Cusco, we headed to our last destination, Puno. We stayed at the Libertador, which is a wonderful hotel with an amazing location on the Isla Estoves. The views are incredible as each room features a view of Lake Titicaca. The following day we had our shared Taquile and Floating Islands tour where you take a small boat out and visit the communities that live on these small man-made islands. The people in these communities are so warm and welcoming, and it's remarkable how they create these islands using the reeds found in the lakes which take about a year to complete. They also sell some of the only handicrafts that you can count on being locally sourced and made by the people living on these islands. Taquile was our next stop, about an hour and half away by boat, where we took a nice stroll across the island, learned the history of the local people that live there and their way of life. It was such a beautiful way to end our amazing trip to this incredible country and there is still so much more to see! I am already planning on coming back to visit the northern region which I heard from many of guides, have beaches that are truly paradises on earth.