Avanti Destinations Celebrates 41 Years
Getting older comes with a lot of complicated feelings, but Avanti couldn't be more excited about each passing year – this October, we are turning 41-years-old, and feeling as good as ever! In celebration of our 41st Anniversary, we are taking a moment to reflect on the past, express gratitude for what we have, and set out goals for the journey ahead.
When we broke ground in 1981 as an organization that provides customized vacations across Europe –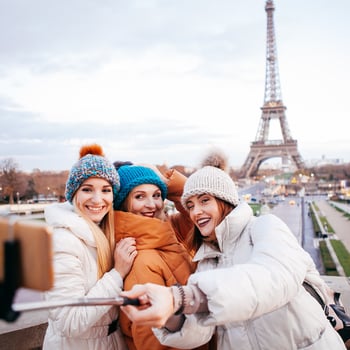 exclusively for Travel Advisors – we didn't foresee the magnitude of our growth. Today, we are the leaders in customized travel, acting as the Travel Advisor's Travel Advisor, and have expanded our destinations to include Central & South America, Asia, North Africa & the Middle East – most recently, we have added Israel! This past year we successfully launched our Avanti Sales Platform, an online resource for Travel Advisors to easily access a plethora of online tools. Here, our partners can log in to access an abundant collection of hotels and experiences, seamlessly craft unique itineraries, and further their professional growth through an assortment of webinars and sales tools such as blog posts, e-Brochures, and social media resources. Avanti also invites our Travel Advisors to join our staff on Educational Trips for the opportunity to experience the hotels and tours that we offer first-hand!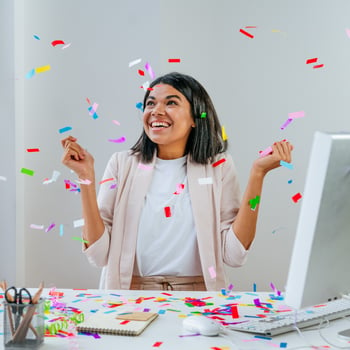 It is an honor to be who we are today, and we couldn't be more grateful for all the incredible travel professionals who partner with us. To celebrate the past 41 years, and to show gratitude for those who work with us every day, Avanti is offering a Gift Card for each new booking of $4,100 or more created during October and November, 2022. If you are a Travel Advisor who works with us – or you would like to get started working with us! – log into our Agent Portal to start earning gift cards through the end of the month!
Our number one goal is to support each Travel Advisor who books with us, focusing our efforts on continual growth and innovation, providing you with the most relevant resources. In 2023, we are looking to improve the user experience even more by increasing our Reservations Team and helping close the feedback loop on each booking. With this year's boom in the travel industry, we know things got busy very quickly and wait times for inquiries weren't ideal – but in response, we have hired and onboarded a new team of Travel Consultants for the upcoming season (and now our current wait times are under 5 minutes!) Additionally, we have crafted new tools for you to implement when your clients return home from their trip, including sending out a follow-up email and feedback survey that helps you circle back about their vacation. Look for this feature later this year!
We couldn't be prouder of where we are, and who we work with. We look forward to another year of partnership with you! Here's to 41 years of success, and many more to come.