Costa Rica is full of boundless wonders and thrilling adventures from the bio-diverse Caribbean coast to the stunning beaches of the Pacific coast and tropical rain and cloud forests sandwiched between them.
The local "Ticos" of Costa Rica welcome adventure travelers of all kinds. Whether you're an active family searching for enriching experiences or high-flying adrenaline junkies, there are endless activities at your disposal. The people and the government of Costa Rica have dedicated substantial resources to protect their natural beauty and the nation has become one of the most eco-friendly destinations in the world.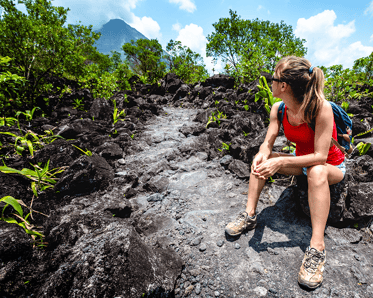 The Arenal volcano is at the heart of any Costa Rican adventure. Over the last 25 years, Arenal, situated in the northcentral part of the country has developed into the leading soft adventure destination in Central America. I've been fortunate to experience a multitude of hair-raising adventures; Hiking, Mountain Biking, Canyoneering, Rafting, Kayaking, and Zip-lining to name just a few.
The Arenal Ecoglide is more than just an adrenaline rush. High above Lake Arenal, zipping from platform to platform, there's spectacular views below and plentiful opportunity to view wildlife. The distance of each platform is impressive, I recall gliding in awe with views of the Lake below. The marvel of the scenery and excitement of the ride is surreal.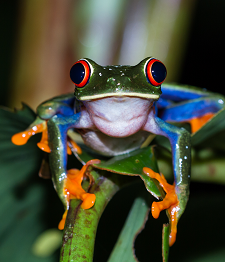 Another destination that will leave you in wonderment is Manuel Antonio. The national park of the same name is ideal for both relaxation and adventure. Sloths, birds and 5 species of monkeys are easy to observe as you hike through the well maintained trails. The beaches inside the park are the most gorgeous in the country for my money. Just be careful to hold onto your sunglasses, those cheeky monkeys are quick.
Along the Pacific coast near Manuel Antonio there is great surfing, rafting, kayaking, horseback riding, zip-lining, and much more. Arenal and Manuel Antonio offer stupendous adventures yet they're just 2 of many impressive adventure destinations Costa Rica has to offer.
Easy going locals, conservation focused practices, and unmatched adventure make Costa Rica an Eco-travel playground for singles, couples, and families alike.