Eco Tourism in Panama: 7 Properties Where Nature and Luxury Combine
Panama is one of the only countries in the world with a carbon-negative environmental impact. Supported not only by love of the land, but by government regulations and incentivized programs, Panama fosters sustainable economic practices such as renewable resources and clean energy, as well as local wildlife conservation. Due to its commitment to the environment, this vibrant country boasts pristine oceans and visually stunning forests which cover over 63% of the terrain – and what's more, is that Panama upholds a thriving eco-tourism industry with a dedication to preservation practices. Travelers can easily become absorbed in its thriving nature and its authentic local communities by staying in eco-lodges and sustainable forest resorts. Here are 7 of the most exquisite Panamanian accommodations, where luxury and nature combine.
NAYARA BOCAS DEL TORO (5-STAR)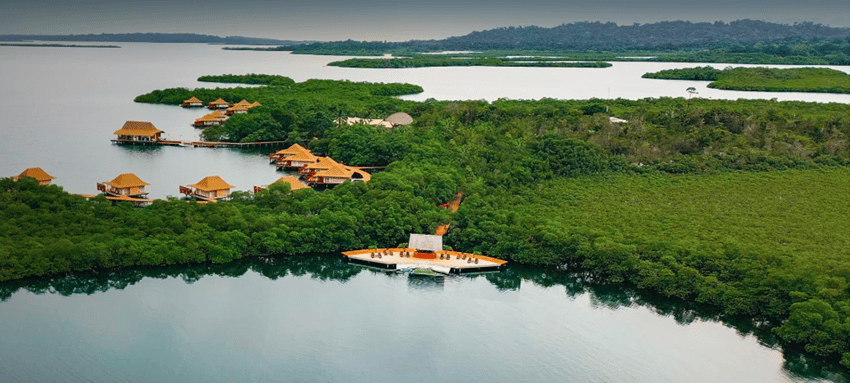 This award-winning luxury property was designed by renowned architect Andres Brenes, featuring Balinese-style huts that stand tall on stilts over the Almitante Bay. In partnership with the Caribbean Coral Restoration organization, this property has created ten new reef structures and fish habitats, bringing thriving marine life to the surrounding waters. Guests here can luxuriate in the beauty of the Caribbean with water activities and fresh, locally sourced cuisine.
LA LOMA JUNGLE LODGE (4-STAR)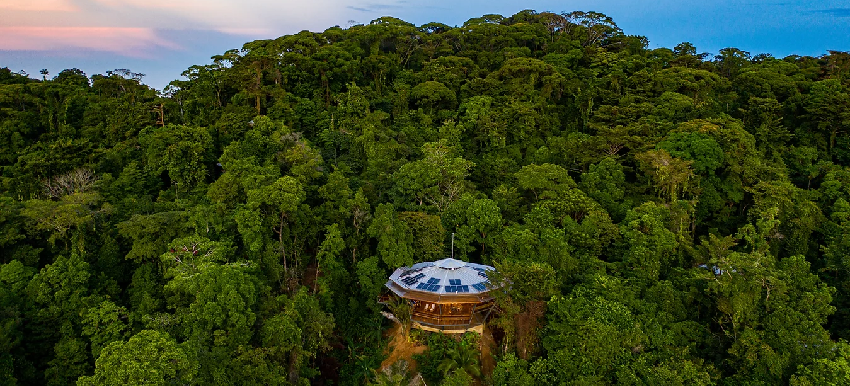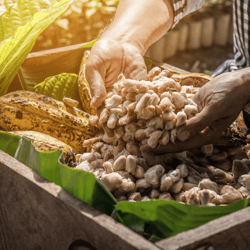 Dedicated to the protection of Isla Bastimentos' lush nature while cultivating and supporting a thriving permaculture cacao farm, this exclusive jungle property is only reachable by boat, situated between thick vegetation and the Bahia Honda Bay. Atop the highest point of the island, visitors can enjoy the most breathtaking views while savoring fresh chocolate and produce grown directly on the grounds.


ISLA PALENQUE RESORT (4-STAR)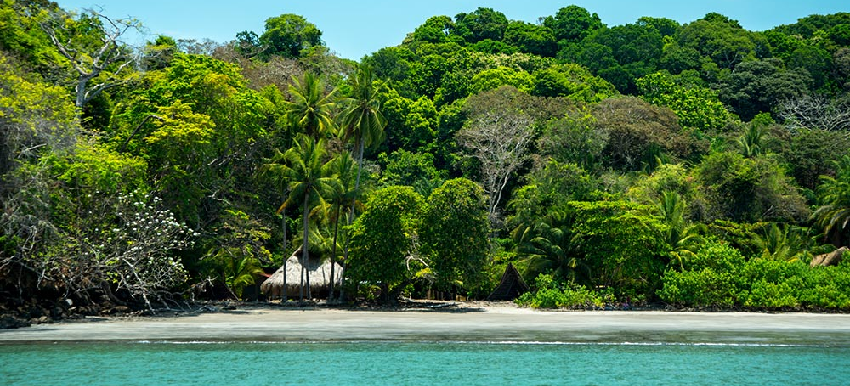 Passionate about integrating sustainability into every facet of their private island property, the Isla Palenque Resort utilizes renewable materials, low-impact construction, biodegradable products, and fully organic foods – all while supporting and sourcing from the local community. Become immersed in the offerings of the island, from jungle hikes and island foraging to snorkeling and whale watching.


GAMBOA RAINFOREST RESORT (4-STAR)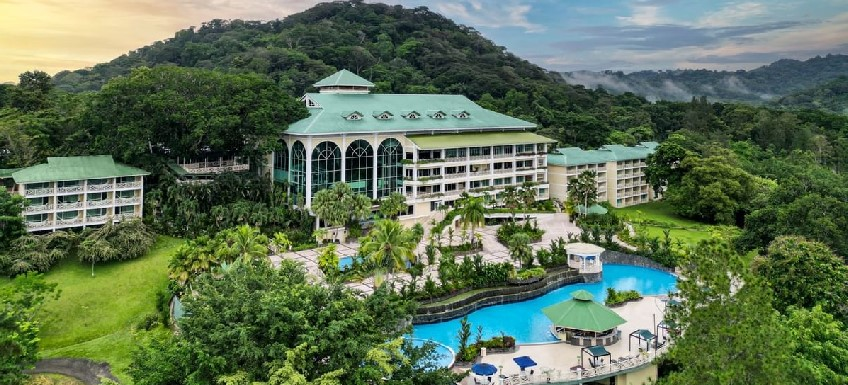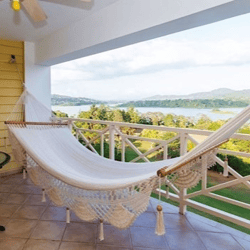 Though this property is just 30 minutes northeast of Panama City by car, the forested surroundings becalm the hustle and bustle of city life. Completely enveloped by the Soberanía National Park, this resort is surrounded by 247 acres of protected land, presenting opportunities to embark on authentic adventures within the rainforests or on the Chagres River. Keeping the environment in mind, the resort grows their own produce and lessens their waste output.
HOTEL CUBITA (3-STAR)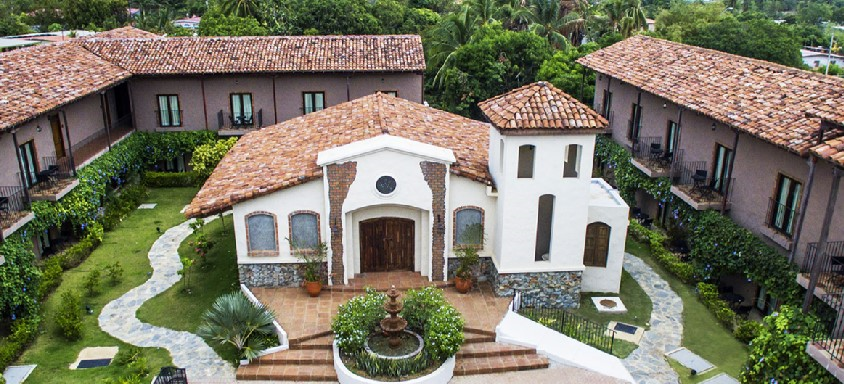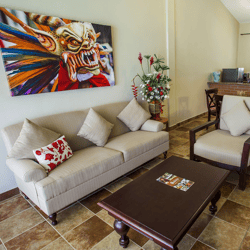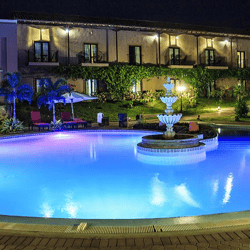 Though not a proclaimed eco-lodge nor located within a sprawling natural forest, this hotel in the heart of Chitré offers one of the most community-focused and authentic stays of the Azuero region. Intentionally utilizing natural stone and clay elements that reflect the area's traditional materials, and beautifully preserving the local identity and artistry of its past and present inhabitants, this locale exposes visitors to its Panamanian roots through culture, history, and community.
FINCA LÉRIDA (4-STAR)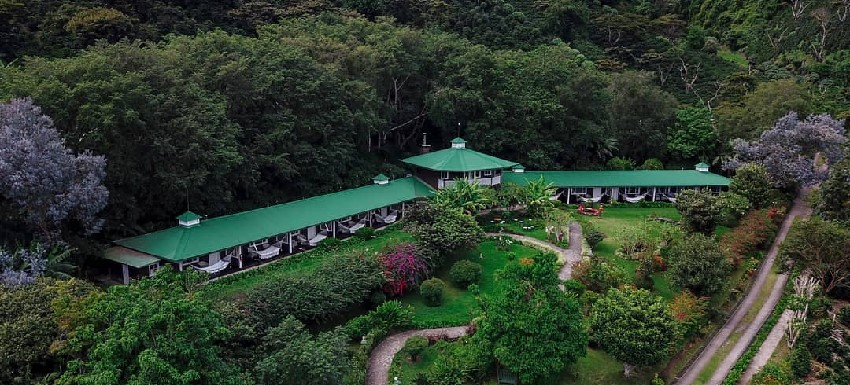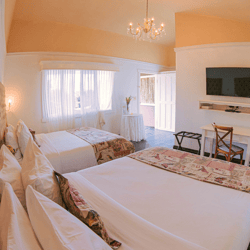 This lush, sustainably-led farm and eco-lodge is not only visually stunning and surrounded by thriving vegetation, but has a highly impressive past. Established in the early 1900s by a Norwegian engineer, the Lérida Coffee Farm became Panama's first gravity-fed coffee plantation and has held a reputation for employing knowledgeable local farmers. In 1929, the farm brought top-quality beans to Germany, helping create a reputable name for Panama in the industry.
PUNTA CARACOL ACQUA LODGE (3.5-STAR)


Taking conservation to heart, this aqua-lodge only utilizes 2% of its acreage for its operation, while 98% remains a private natural reserve. The property implements green energy and environmental practices such as solar panels, specialized filtration systems, and eco-friendly soaps and products. This lodge not only provides exposure to the unspoiled beauty of the surrounding ocean and forests, but supports the local community through education and local folklore activities.
Which of these breathtaking nature properties are you most excited to visit? Comment below!
For more insider information, view our Panama e-Brochure, created in collaboration with our partners at Visit Panama! And when you're ready to plan, get in touch with your Travel Advisor who can connect you with the most authentic and unique getaways across Panama!