Travel Year Round with Go365: Winter Wellness
Avanti believes that every day is a great day to travel! We are kicking off a new season of our successful Go365 campaign, showcasing the most exciting experiences around the world that reach beyond the peak travel months. Get ready to soak up these 8 incredible wellness retreats that are perfect during the calm of the winter season!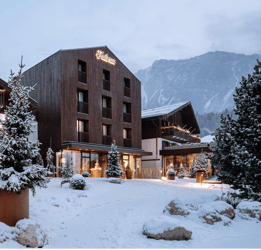 1. Mountain Spa There are few surroundings as enchanting and refreshing as frost-covered mountain peaks, and one of our favorite alpine gems lies in northern Italy's Dolomites region. The 5-star Faloria Mountain Resort offers a full-service spa and stylish accommodations that blend in with the natural beauty of the area. Relish in unbeatable views of the mountains and enjoy nearby ski access from the property.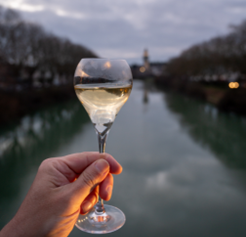 2. Wine Resort Celebrate the winter months with a crisp glass of bubbly in hand while delighting in the cool and calm vibes of France's Champagne region. The Loisium Wine and Spa Resort will fill you up on exciting local varietals and regionally crafted cuisine while boasting incredible views of distant vineyards.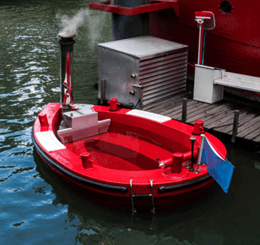 3. Hot Tub Boat One of the best ways to stay warm and cozy during the coldest of winter is to slip into a hot tub. Now imagine doing so while floating on a scenic lake in Switzerland! Interlaken's eastern lake, Brienz, is now offering a hot tub boat experience where travelers can enjoy the beautiful benefits of boating while embraced by the steamy heat of bubbling water!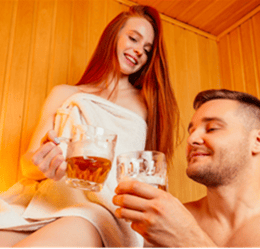 3. Beer Bath Combine relaxation with a unique Czechian hot tub experience, absorbing the detoxing benefits of brewed beer! At the Prague Beer Spa, drink unlimited mugs of ale while steeping in an ancient barley and hops treatment – proven to have beneficial health qualities!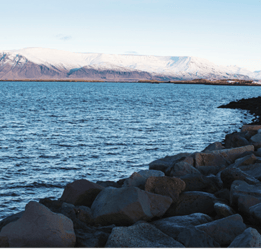 5. Geothermal Lagoon Iceland is known for being an extraordinary winter destination, with stunning glacial scenes, vivid views of the aurora borealis, and a selection of hot springs and natural waters. The newest place to open its doors for geothermal soaking is Reykjavik's Sky Lagoon, inviting visitors to benefit from the warm waves while appreciating the beautifully stark coastline.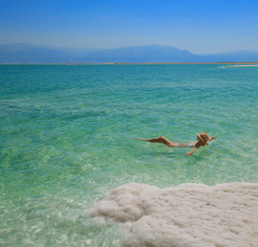 6. Salty Sea Float atop the saltine waters of the lowest point on earth – the Dead Sea! Unlike cozying up in a hot tub on a cold winter's day, the Dead Sea region is naturally sunny and pleasant year-round, offering a fun and rejuvenating experience within refreshing, mild waters. Embark on a guided Dead Sea Tour from Jerusalem!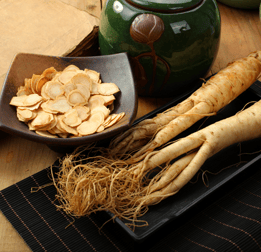 7. Herbal Market Seoul is known for having some of the world's healthiest ingredients within its daily cuisine, from farm-fresh produce and fermented, probiotic veggies, to beneficial herbs. One of the largest and most impressive herbal marketplaces – especially for ginseng – the Gyeongdong Medicinal Market is a perfect venue to grab reviving ingredients. Brew a ginseng or ginger tea to warm the body and soul in the winter months!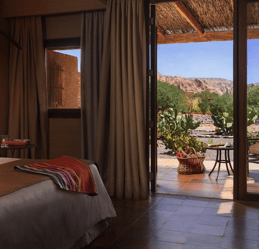 8. Desert Lodge When searching for temperate days and sunshiny rays in the dead of winter, we love heading to the desert! The Alto Atacama Desert Lodge and Spa is a perfect Chilean oasis in the heart of a stunning desert backdrop, offering plentiful sunlight to restore your vitamin D!
Ready to delve into more amazing winter wellness experiences? Check out the first edition of our Go365 e-brochure for the 2023-2024 season!