The 'Visit Korea Year': 7 Reasons to Explore South Korea In 2023
In a beautiful locale with a culture that seamlessly melds past and present, South Korea is one of the most compelling destinations for first time travelers, history buffs, outdoor adventurers, and foodies. We are thrilled that 2023-2024 has been declared the 'Visit Korea Year' during which the Korea Tourism Organization (KTO) will be coordinating exciting events across the country! To make it even easier to travel during this timeframe, the Korean government has put a temporary exemption on travel visa requirements from select countries, including US citizens. With all of this in mind, here are 7 alluring reasons to jump at the chance to get booked for this incredible cultural hotspot this year!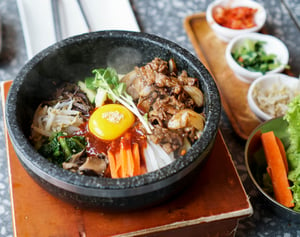 1. Culinary Scene South Korea's colorful culinary palette is a result of its fertile farmlands and surrounding seas. Utilizing centuries-old agricultural and fishing practices to serve up hearty vegetables and fresh seafood, Korean cuisine is beloved for its bold flavors and multitude of health benefits. From its regional staple of fermented kimchi to its variety of flavorful meats and garnished rice and noodle dishes, visitors to South Korea are surrounded by endless options to savor a range of sweet and spicy. To get the most of your Korean foodie ventures, we recommend delving into a hands-on culinary class in the heart of Seoul!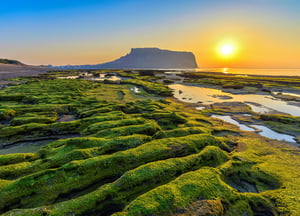 2. Natural Wonders Packed with diverse landscapes – from sprawling flat farmlands and soft rolling hills to stark towering mountains and vast crashing oceans – South Korea is known to revive the heart and soul with bountiful outdoor activities. In a culture that values health, it's not uncommon for locals to spend their leisure time hiking and exploring the calming beauty of nature. Travelers seeking to connect with the outdoors will be impressed by the slew of spacious national parks, colorful curated gardens, and UNESCO-listed nature areas such as Jeju Island, Upo Wetland, and Mt. Soraksan Nature Reserve.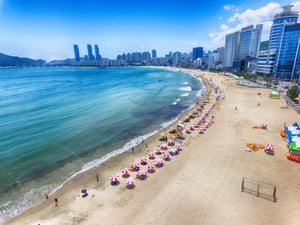 3. Beachside Bliss Though South Korea as a whole isn't necessarily known as a beach destination, its stretch of coastline along the southern city of Busan is a great summertime hub for lounging on the sand, swimming in the sea, and soaking up the sun. From the country's first public beach, Songdo, to the ultra-fine sands of Gwanganli, or today's most popular beachside hangout, Haeundae, Busan's shoreline is idyllic for vacationers seeking a seafront escape, all while being close to incredible restaurants, intricate temples, and Korea's largest seafood market!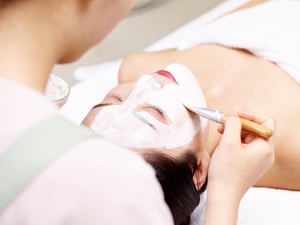 4. Beauty & Wellness With a focus on holistic herbs and ingredients, a traditionally rooted spa culture, and a world-famous skincare industry, South Korea is known for its wellness enterprises, making it a top choice for travelers hoping to unwind on a self-care getaway. Detox at a traditional jimjilbang bathhouse, rejuvenate at a red ginseng spa, explore the healing plants and ingredients at the traditional Yangnyeong Herbal Medicine Market, visit some of the world's leading cosmetic stores such as Soonso Cheongdam, or regain inner peace and quiet with meditational practices during a tranquil temple stay.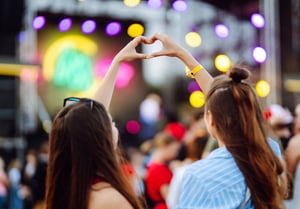 5. K-Pop & Trending Culture From infectious music and binge-worthy TV series to award-winning films and trending fashion, the creativity and ingenuity of Korean pop culture has made an impression on the world. Tens of millions of visitors flock to South Korea every year in hopes of catching glances of famous K-Drama backdrops like the Deoksugung Palace walkway, or tracing the footsteps of sensational K-Pop groups like BTS. Seoul specifically is chock-full of opportunities to explore famous scenes – you can even try out a K-Pop dance workshop!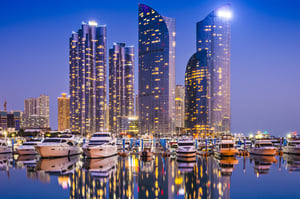 6. Luxury Experiences With a culture that values hospitality, attention to detail, and personal wellness – all coinciding with a significant economic boom and new opportunities for societal growth – it's no wonder that South Korea is known for its fine luxury experiences. As Koreans are some of the top consumers of high-end brands, a visit to Seoul easily goes hand-in-hand with upscale shopping and fine dining. Indulge in a lavish wellness spa, savor a serving of Hanwoo Omakase beef, and get swept away by city views from a ritzy yacht along the Hangang River.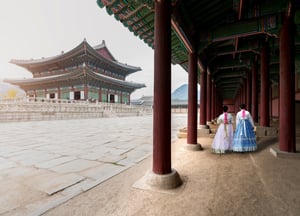 7. History Whether interested in unveiling its earliest known settlements dating back to 6,000 BCE, exploring its famed Three Kingdoms and the dynasties that followed, or better understanding the impact of World War II and the split between North and South, this fascinating and storied destination is sure to satisfy all levels of history buffs. Visit an array of old palaces such as Gyeongbokgung, traverse ancient neighborhoods and historic sites such as Bukchon Hanok Village, and examine a slew of compelling artifacts at exhibitions such as those at the National Folk Museum of Korea.
Ready to delve into the 'South Korea Year'? Learn more!