10 Amazing Rooftops and Terraces for Summertime Lounging
Looking for the perfect place to sip on cocktails as you soak up incredible city views? Check out these amazing rooftop terraces around the world to help inspire your summer travel plans!
– 7th Floor Terrace –
Hotel Hassler (Rome, Italy)
—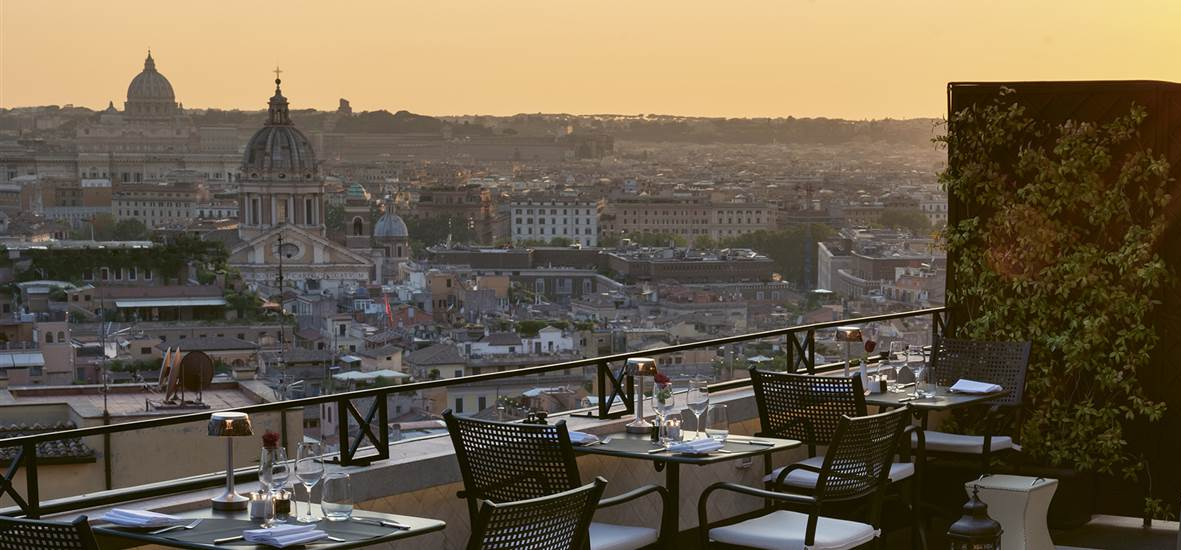 The iconic Hotel Hassler not only boasts 5-star luxury in a prime location that overlooks the Spanish Steps, but it is home to an incredible 7th-floor terrace! Enjoy a cup of coffee or a glass of wine, nibble on light Italian fare, and soak up panoramic views of the city beyond. 10/10 recommended for watching sunsets!
Book now with Avanti
– Bar-Rooftop at Terrass –
Terrass Hotel (Paris, France)
—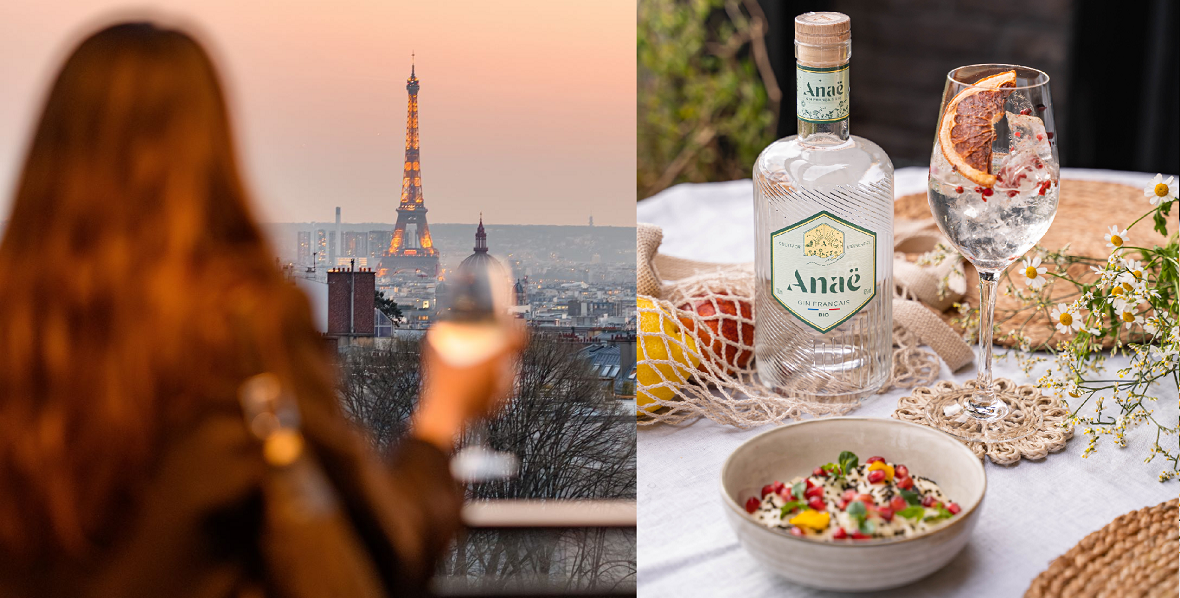 Situated in the heart of Paris' charming and bustling hilltop district of Monmartre, the Terrass Hotel offers amazing views of the city from its rooftop bar. Always decorated appropriately for the season, and sometimes featuring live music, the atmosphere of this towering terrace is set to impress!
Book now with Avanti
– Sky Beach –
The Standard Bangkok Mahanakhon (Bangkok, Thailand)
—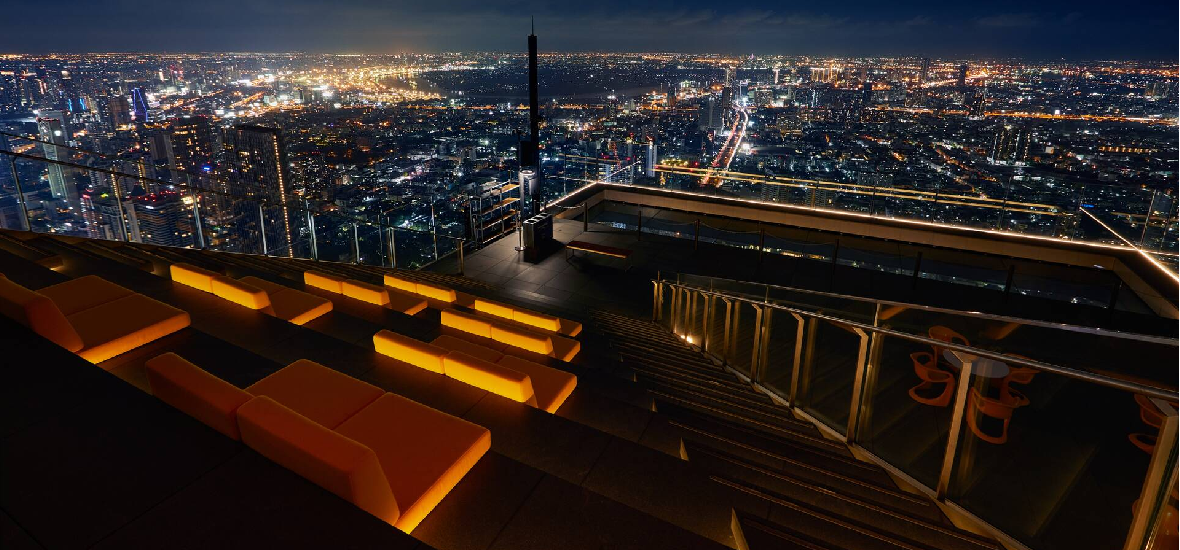 A recognizable skyscraper that livens Bangkok's cityscape, the towering Mahanakhon building is known for its sumptuous accommodations, unique features, and lively happenings – including Sky Beach, the highest cocktail bar in all of Bangkok! This rooftop meeting area serves signature drinks and is known for hosting world-famous DJs.
Book now with Avanti

– SKYbar –
Double Tree by Hilton - City Centre (Edinburgh, Scotland)
—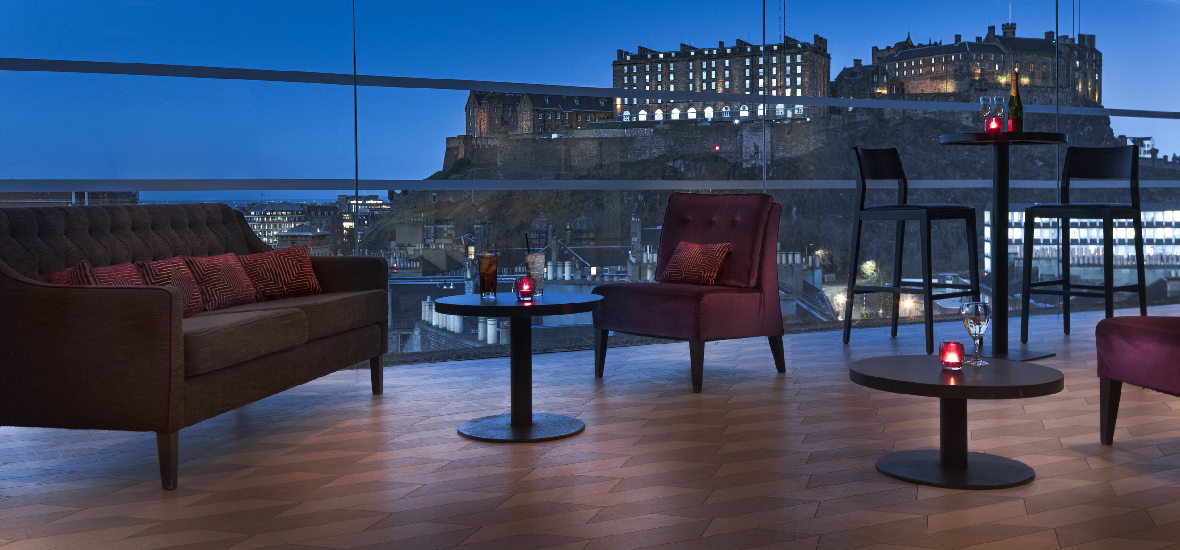 With sleek, deeply defined décor and crisp clear views of the Edinburgh Castle, Double Tree's elegant SKYbar not only serves up signature cocktails from its taproom, but is also a beloved venue for aweing at views and participating in a variety of events – from themed brunches and afternoon tea to live music and dance parties.
Book now with Avanti

– Rooftop Garden –
El Palace (Barcelona, Spain)
—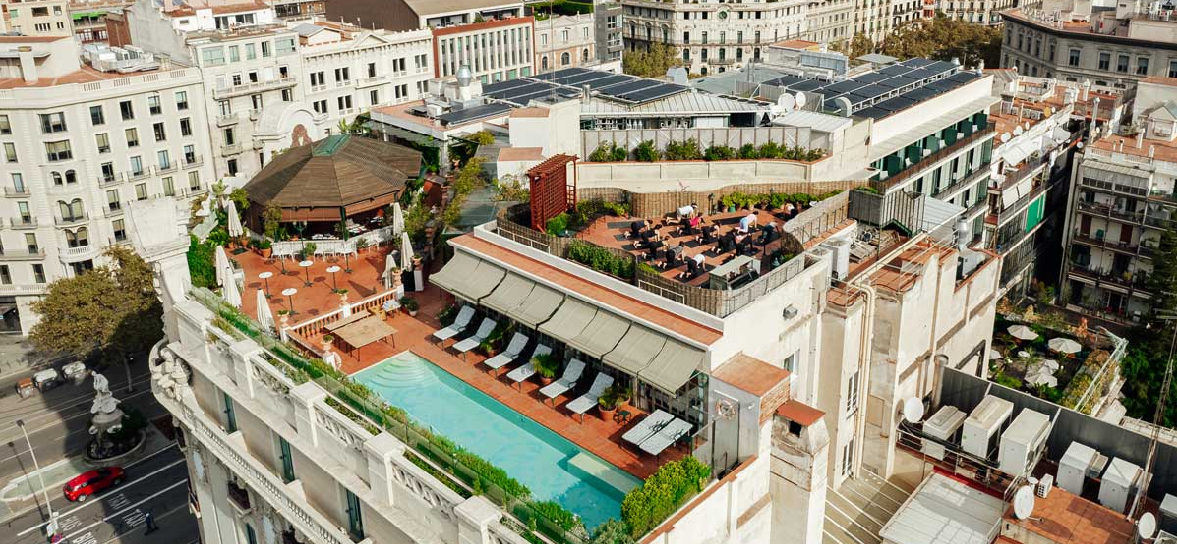 As the oldest luxury hotel in Barcelona, El Palace is chock-full of historic charm with chic décor and unbeatable accommodations on a stunning property. Its sprawling terrace is encompassed by an open-air garden and adorned with a pool, restaurant, cocktail bar, and vast activity areas, where guests can participate in fitness classes or watch outdoor cinema while overlooking the city below.
Book now with Avanti

– La Pergola –
Riad Monceau (Marrakesh, Morocco)
—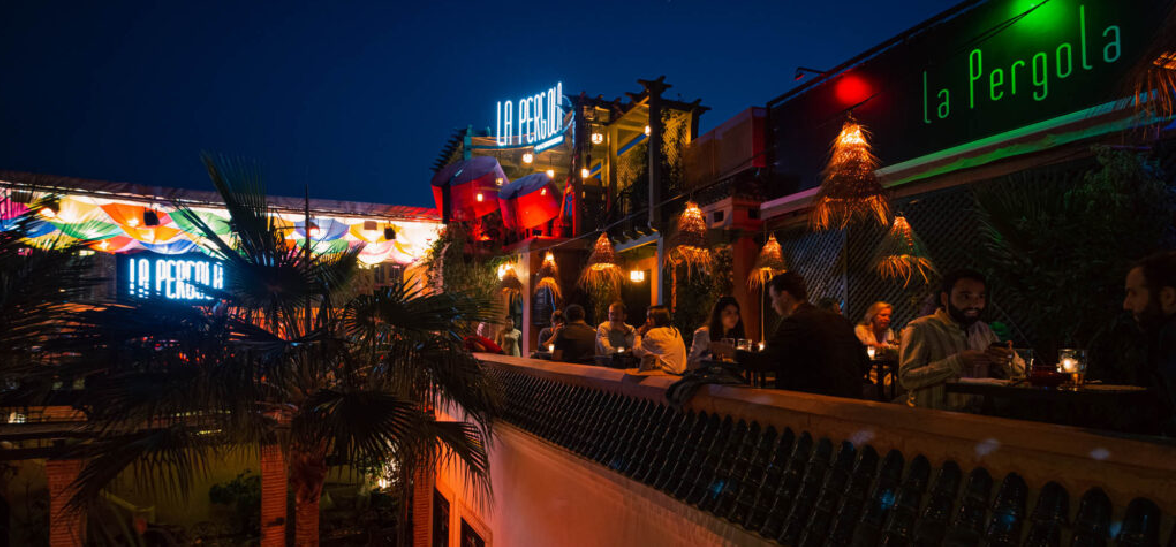 This rooftop jazz bar is next to Marrakesh's vibrant El Fna Square and overlooks the Medina from its colorfully lit-up terrace. In addition to the Riad Monseau's ornate interior and delightful hotel accommodations, guests can enjoy a variety of talented musicians, sip on curated libations, and snack on Moroccan-style tapas while lounging on this fun and fancy open-air patio.
Book now with Avanti
– Level 43 –
Four Points by Sheraton - Sheikh Zayed Road (Dubai)
—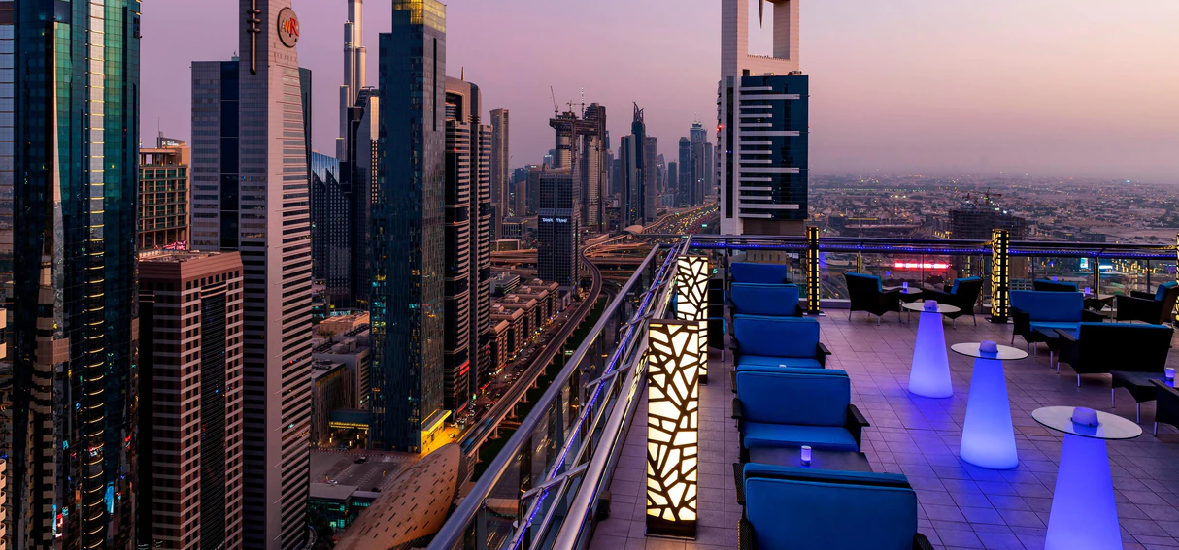 Savor an exquisite dining experience atop this dazzling Sheraton hotel, and capture panoramic views of Dubai's sparkling cityscape. Overlook its top attractions, from the Burj Khalifa to Atlantis and the Jumeriah coastline. In addition to the awe-striking atmosphere of its rooftop lounge, the hotel offers floor-to-ceiling windows throughout, boasting incredible views from every area of the property.
Book now with Avanti
– Stockholm Under Stjärnorna –
Hotel At Six (Stockholm, Sweden)
—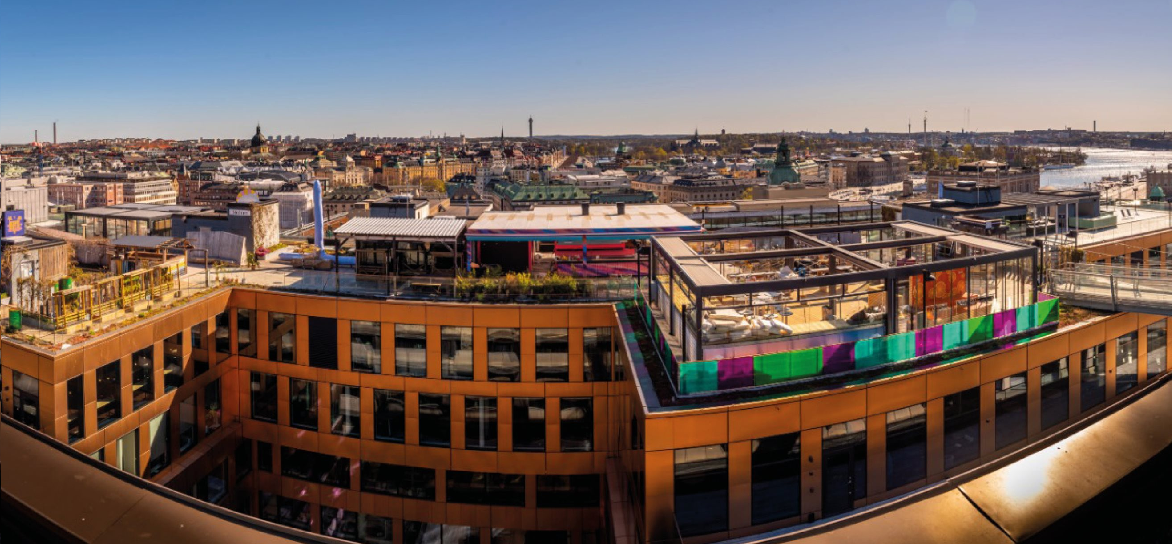 This modern rooftop hangout is known for its exciting cocktails, engaging patio games, lively DJ'ed dance parties, and outdoor cinema offerings, enticing locals and visitors alike to enjoy its youthful ambience. The simple features of this property radiate a calming vibe, creating a perfect place to chill while overlooking the trendy city of Stockholm.
Book now with Avanti
– Alvear Rooftop Bar –
The Alvear Palace (Buenos Aires, Argentina)
—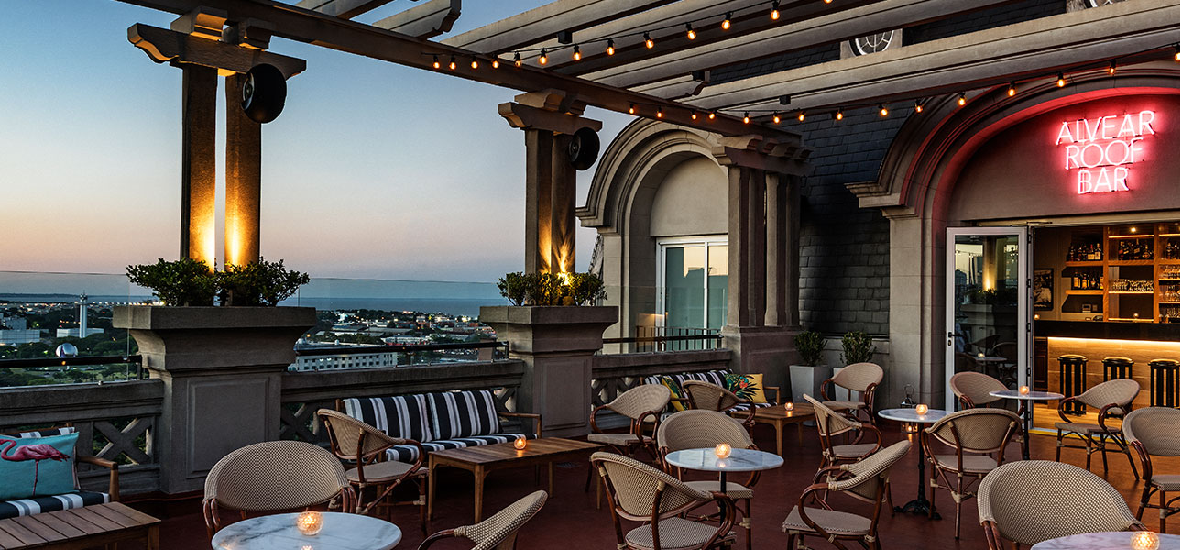 Grab panoramic glimpses of the Recoleta neighborhood in the heart of Buenos Aires from this upscale lounge atop the Alvear Palace. From 11 stories high, overlook the city beyond as you sip on a cocktail or a glass of Argentinian wine. Whether you are overnighting at this sumptuous property or just here to enjoy a drink, this is a must-visit locale for soaking up views of the capital.
Book now with Avanti
– Red2One –
W Hotel (Santiago, Chile)
—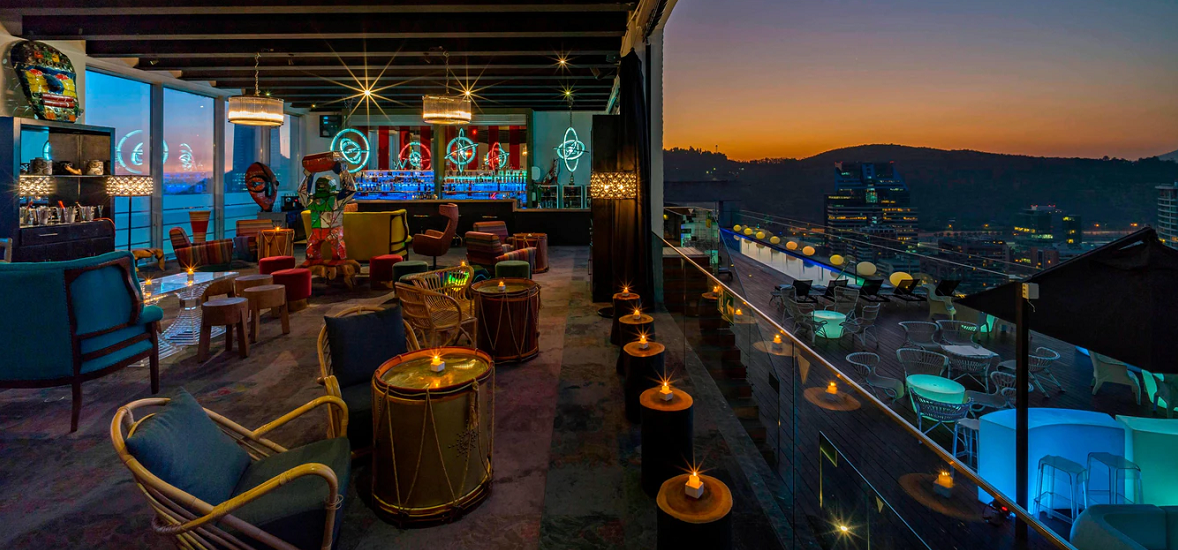 This rooftop hangout is a seasonal sensation, with a crisp summertime pool, and a bar patio that is open to hotel guests during the day and the general public in the evenings for DJ'ed music and endless cocktails. Its unique seating arrangements and chic glass walls provide a modern vibe while overlooking the lit-up city of Buenos Aires.
Book now with Avanti
Which rooftop hangout is at the top of your bucket list? Comment below!