Top 9 Destinations for Nature Snapshots
Finding inspiration for your next vacation can come from many mediums, whether it be browsing through our collection of e-brochures or reading up on a new destination in an email, but fewer forms can spark the wanderlust more than a jaw-dropping photograph in front of an exotic natural landscape. The saying 'a picture is worth a thousand words' holds true for many potential travelers seeking a new adventure, and these stunning scenes provide some of the world's best natural backdrops for the most post-worthy pictures – be it a signature selfie or wide-angle panorama.

With Earth Day just recently come and gone, Avanti wanted to showcase some of our favorite destinations full of unparalleled beauty, perfect for capturing an incredible travel memory – no filter necessary!

– Aurora Borealis (Norway) –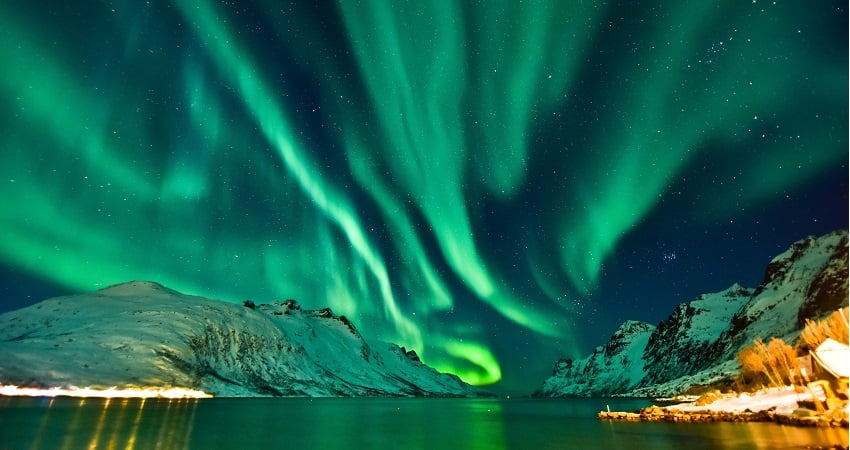 For many travelers and amateur photographers, capturing the spectacular sky show of Aurora Borealis checks off a major milestone on the pictorial bucket list, and fewer locations offer better conditions and backdrops to witness its wonders than Norway. Although it does take a bit of luck, snapping a technicolor photo on an Aurora excursion is possible with the right planning, and there are many local guides to help curate a successful viewing. Most visitors in search of the lights will head north during the country's darkest months from October into April – when the cold, dry weather creates the perfect canvas for the greens, purples, and yellows to dance across the night sky.

Pic Tip: Light pollution from the city can affect Aurora Borealis' clarity, so for the best viewing potential head into more rural areas like Lapland.
– Atacama Desert (Chile) –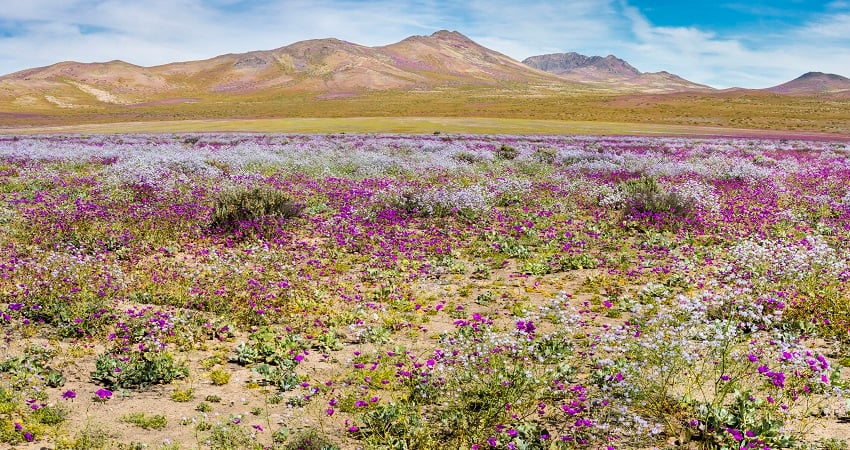 One of the world's most diverse terrains with its miles of coastline on the west and sweeping mountain ranges to the east, Chile is a country with nearly every type of geographical element – and its vast Atacama Desert dominates the northern portion of the country with red-sanded cliffs and barren desert beauty. One of Avanti's most unique tours will actually guide both novice and professional shutterbugs into the desert's Domeyko mountains for a sunrise tour to photograph its watercolor palette – but you can also make your own trip after dark to watch the millions of stars unfold across its dramatic skyline.
Pic Tip: Plan your trip to Atacama in Chile's spring time (September – November in the Southern Hemisphere) for cooler temperatures and desert wildflowers.
– Sacred Valley (Peru) –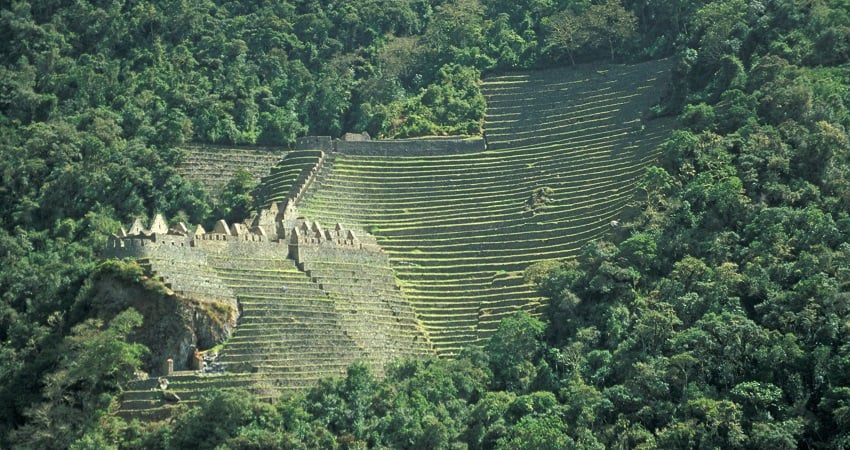 Lush, mountainous, and full of ancient landmarks, Peru's Sacred Valley and surrounding area outside Cusco is teeming with some of South America's most legendary viewpoints. Although the hike up to the terraced hillside of Machu Picchu is strenuous – not to mention increasingly growing in popularity – its unbeatable lookout over the valley makes it worthwhile. For those looking to get off the beaten path, explore some lesser known ruins like Wiñay Wayna, or even the area's smaller farms and villages where incredible images can manifest.

Pic Tip: While waking up early to beat the crowds may seem to be the smartest way to see Machu Picchu, heading up later in the day after 3pm will give you less tourists and more photo-ops.
– Mt. Fuji (Japan) –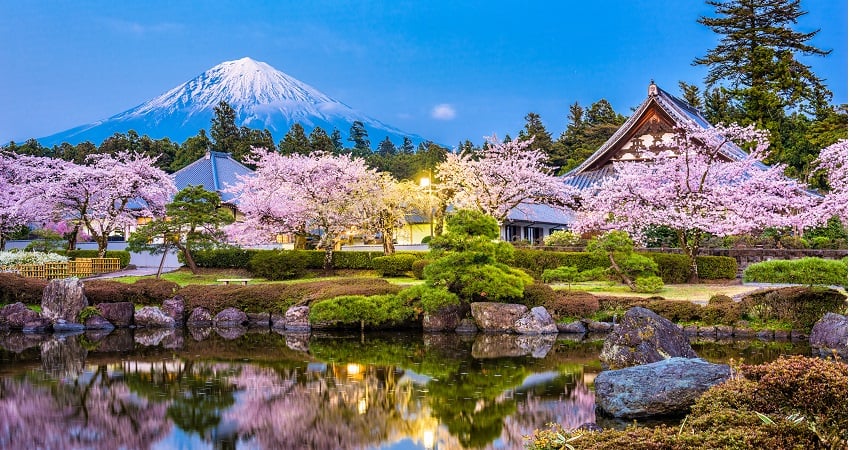 It's often difficult to capture the true essence of a towering figure like Mt. Fuji, but the endless amount of ideal angles from underneath its silhouette have made it one of the most recognizable motifs across every artform. With a 360-degree façade visible from just about anywhere in the country, snapping a perfect picture is seemingly effortless, but only a certain collection of cities and towns surrounding the mountain give the most optimal viewpoints. One of our favorites is Shizuoka – where rice paddies, water features, and pagoda profiles add some spectacular splashes of scenery.

Pic Tip: Capture a quintessential image of Japan while the cherry blossom trees are in full bloom during late March and early April.


– Uyuni Salt Flats (Bolivia) –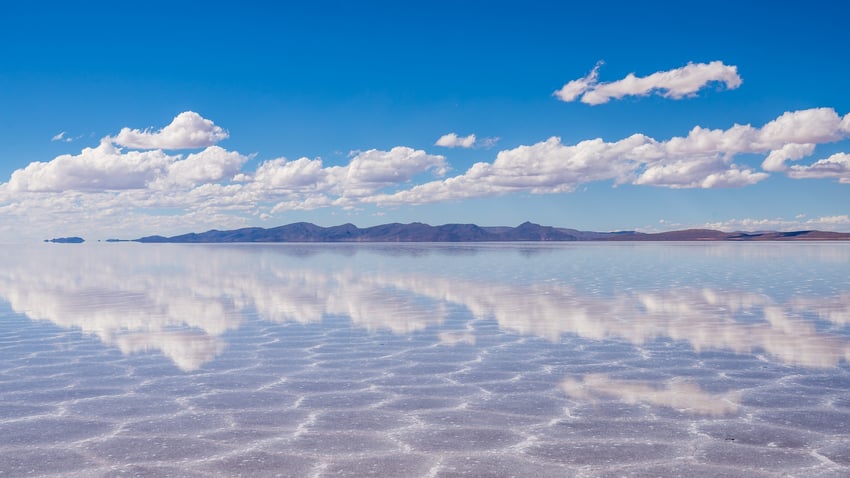 Sprawling across 4,000 miles of extreme Altiplano Desert, the prehistoric lakebed of the Uyuni Salt Flats creates a captivating polygon pattern of crusty white earth – offering a fantastic optical illusion that translates into stunning photos. The region's visual highlight, in addition to other fascinating natural phenomena of Altiplano, visitors often take a few days to witness all the park's natural wonders from its massive volcanoes to soothing hot springs. Although some may think outdoor adventures and rainy weather don't mix, the best time to see this vast plain is during the wetter months between December and April – when the nearby lakes and rainfall overflow onto the flats' surface creating to create a mesmerizing mirror effect.

Pic Tip: Bring your camera closer to the salty surface for an incredible angle of the water's reflection.


– Marienbrücke (Germany) –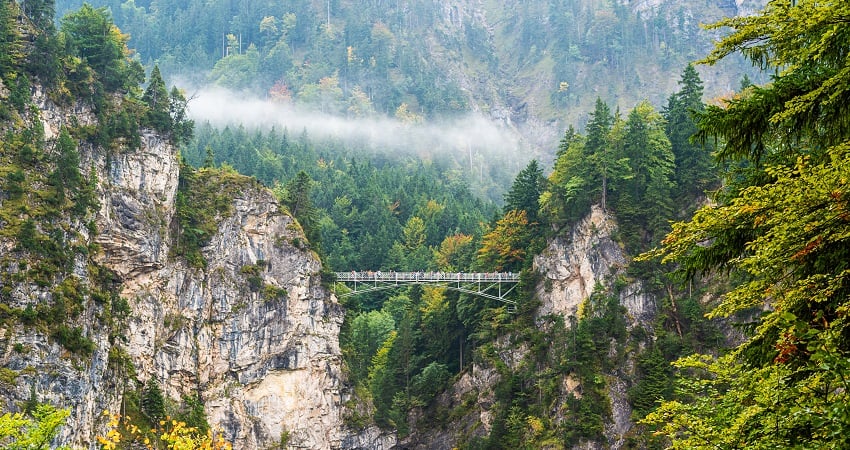 Built as a footbridge to provide easier viewing of the renowned German landmark Neuschwanstein, the Marienbrucke bridge gives an amazing vantage point into the castle and surrounding Pöllat Gorge – as well as acting as an attractive photo subject in itself! Plan your visit during spring and autumn to avoid some of the peak season crowds and witness the transition of color enveloping the valley below. Even if crossing the bridge within a crowd, there is still plenty of space to snap an uninterrupted pic or two in front of Germany's most famous backdrop.

Pic Tip: The bridge is closed in the wintertime, making a perfect opportunity to snap a photo from below of the snowy structure devoid of crowds.


– Plitvice Lakes (Croatia) –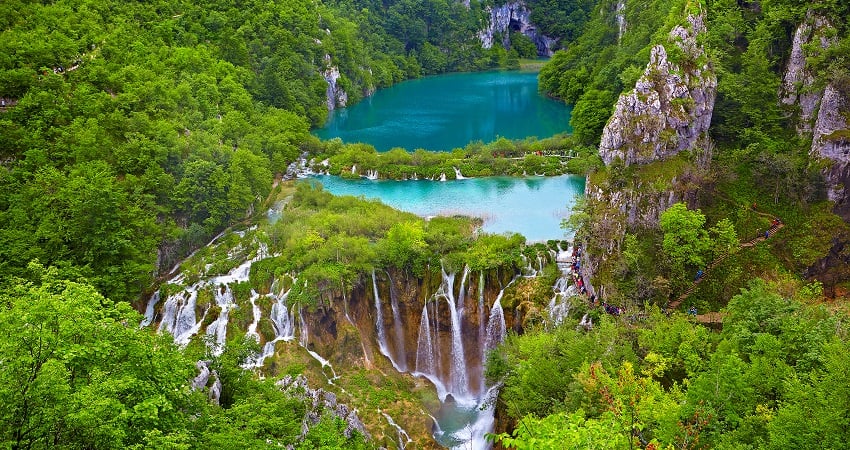 It's no surprise that the largest national park in Croatia provides an abundance of stunning nature photographs, and even despite it being one of the country's most popular tourist attractions, there are plenty of opportunities to find pristine, uninterrupted nature amongst its 70+ acres of wilderness. Replete with not only cascading waterfalls and crystal-clear lakes, but winding mazes of manmade footbridges and paths that can also add to your composition. Check out the main Veliki Slap waterfall, the Veliki Prstavac waterfall, or the Rocky Cliff area for the best viewpoints.

Pic Tip: Adjust your shutter speed between 1 to 3 seconds to create a blurred whitewater effect on Plitvice's flowing waterfalls.
– Crete Senesi (Italy) –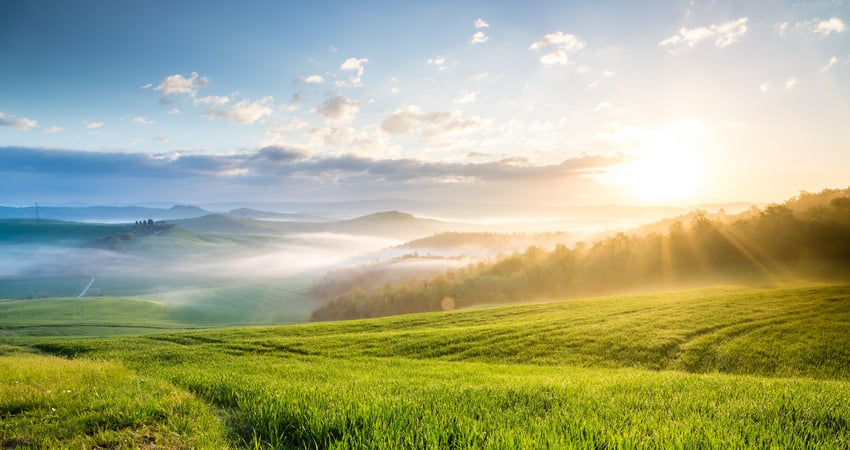 Finding a postcard-worthy photo in Italy's Tuscan wine region is almost too easy with its plethora of picturesque landscapes, but fewer towns in the region boast a more harmonious combination of age-old villa architecture and gorgeous rolling hills than Siena's Crete Senesi. Literally translated as 'clays of Siena', the incredible juxtaposition of the orange tinted dusty hills above green, cypress lined vineyard rows creates a scene straight from a Renaissance painting, and camera-ready beauty can be found in nearly every direction.

Pic Tip: Sunrise pictures over the Italian countryside are made even more magical when taken on foggy mornings in winter and spring.
– Ha Long Bay (Vietnam) –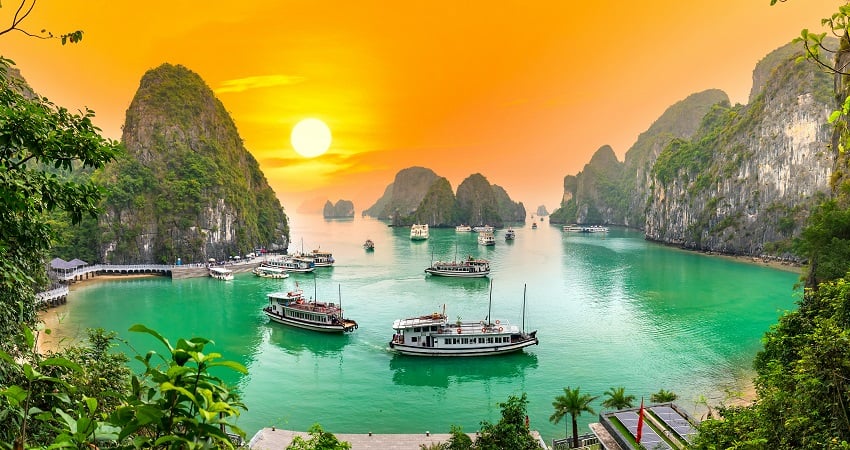 Bursting with color from its green-capped limestone mountains rising from the surface of the surrounding aquamarine waters, Ha Long Bay provides one of Asia's most iconic and verdant backdrops for any tropical photo. Whether sailing on the deck of one of Vietnam's traditional 'junk' boats or navigating through the hundreds of sea caves to capture the light seeping in, there are countless opportunities to capture the entire bay's exceptional beauty. Take in some of the area's most popular viewpoints like up above Ti Top Island or Trong Mai Inlet, or explore with a local guide to uncover something unique!

Pic Tip: Wait for a 'junk' boat or local fisherman to pass underneath the rocks for some added foreground elements.


Did we miss any popular picture sites? Comment below your favorite photo spot, or which one of ours you'll be heading to next!