GOING NORTH: TRAVEL INSIGHTS oN ENGLAND & SCOTLAND (PART ONE)
Are your clients keen on having a jolly good ol' time in Great Britain but don't know where to start? Are they looking for compelling reasons on why they should try to venture out from London? Well, a team from Avanti recently got back from the UK and their account of the educational trip yielded its fair share of travel insights and destination inspirations. This post (part one of two) is a nicely distilled version of their excellent report, which covered London, the Cotswolds, the Lake District, and Edinburgh.
"But first, a bit of an introduction …"

The grand and storied United Kingdom has always been a melting pot of cultures, traditions, art, history, and cuisine — an amalgamation of people united under the Union Jack.

From London's cosmopolitan character to Edinburgh's historic grandeur, from the stunning bucolic beauty of the Lake District to the rustic charm of the wealthy Cotswolds, Great Britain is indeed a total package. It's ideal for travelers pining for experiences ranging from simple pleasures to sophisticated pursuits.

As one of the most influential cultural centers in the globe, England is a unique place where the old world exists comfortably alongside the new. The incomparably diverse capital reigns over a long list of vibrant cities, while the calm, picturesque countryside features rolling hills, cozy cottages, and charming public houses.

Scotland showcases some of the most fascinating cities and breathtaking natural scenery in all of Europe. Travel north to Edinburgh for a memorable and authentic Scottish experience. With no shortage of essentials like castles, monuments, and old establishments, you will surely get the proper dose of Scottish history and culture that you've always wanted. And if it ever gets too rainy, get cozy in a pub and mingle with the locals!
LONDON

Like most old megacities, it's a place that signifies a lot of things to a lot of people. As a powerhouse of the industrial and colonial age, it has served as the center of the world for centuries — an empire that never saw the sun set over its reach during its heyday and whose influence is still reverberating to this day.

"LHR airport is around 16 miles away from central London via the shortest route."

Today, airlines from all over the world fly thousands of tourists into London daily. Of course — with so many departures and arrivals — London Heathrow can be tricky to first time visitors. That is why we were all quite fortunate to have experienced Delta's relatively new program that enables daily direct flights from PDX to London and vice versa for a certain travel season of the year. After clearing customs, we met our transfer driver in the arrival hall holding a sign that read 'Avanti'.

"Having private or shared transfers are a great option for your clients who just want to get to their hotel without the hassles associated with navigating the ins and outs of a relatively unfamiliar local transportation network."

After getting to our hotel, some of us rested while others ventured out to explore London during our free time. Those of us who did go out, we used our Oyster Cards and found ourselves at the Portobello Market — an outdoor antique market that spans a couple of city blocks and contains hundreds of vendors in small, street-side shops or tents. While tourists can find a variety of goods at the market, the most prominent commodities were items made from silver. One can only imagine the various backstories on all these tarnished tea sets, cutlery, and decorations. The Portobello market was an interesting experience, but honestly — given the limited amount of time we had in London and the magnitude of free museums — there are better things that first-timers (like me) can do with their limited free time.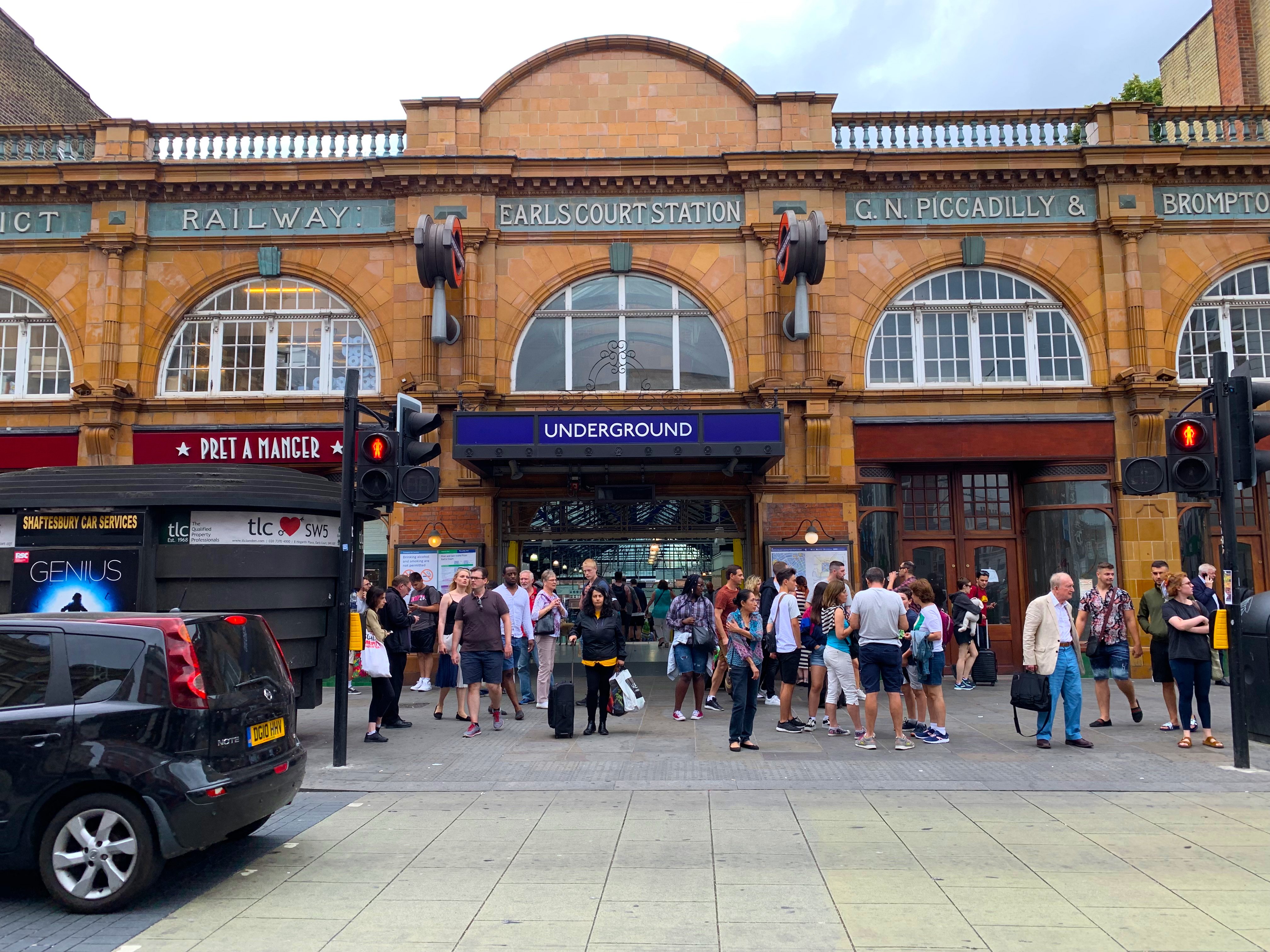 The Oyster Card grants access to London's public transportation systems such as the Tube, buses, and trams among others. It is not name-specific and can also be reloaded with money at any time with credits that never expire — making it a great option for potential repeat travelers. Children ages 0-10 years are free on the Tube and bus system when accompanied by an adult with an Oyster Card. Children ages 11-15 will need to purchase an Oyster Card at the regular rate, but upon arrival in London, a Young Visitor discount can be applied to the card that gives the individual half-adult fare. London's transportation system is straightforward as far as travel options go.

"We would highly recommend the Oyster Card for anybody staying longer than one day in London because it is such an efficient way to get between sites."

Our group only spent a short time in London unfortunately, but the trip gave us the opportunity to visit other places in England that are not as popular as the capital as far as American travelers are concerned.
THE COTSWOLDS

We were provided with a Eurail Global Pass, which was easy to fill out once validated. The pass was particularly useful in getting us from the Cotswolds to the Lake District because we had to take four separate trains to get to our destination. There are several different train operators in the UK, and it is important to know which ones that the pass covers. Some trains only came with standard class cars which, although it does not offer any frills, gets the job done. In the first-class cars, the attendants made more frequent visits and meals were complimentary.

"Also note that for either class there was not a lot of space available for large pieces of luggage — if you have clients that plan to travel with two or more big pieces of luggage, do not recommend taking the train between points."

We eventually arrived in Moreton-in-Marsh, which we are told is the best rail station for exploring the northern Cotswolds. The name Cotswold is the combination of two Old-English terms which together means sheep enclosure on a hill. Absolutely everything about the Cotswolds is picturesque and it is easy to imagine spending an entire week renting a cottage with the purpose of exploring the area. Our guide Simon picked us up at the train station and he spent a little time going over the basics of Cotswolds history, culture, and geography.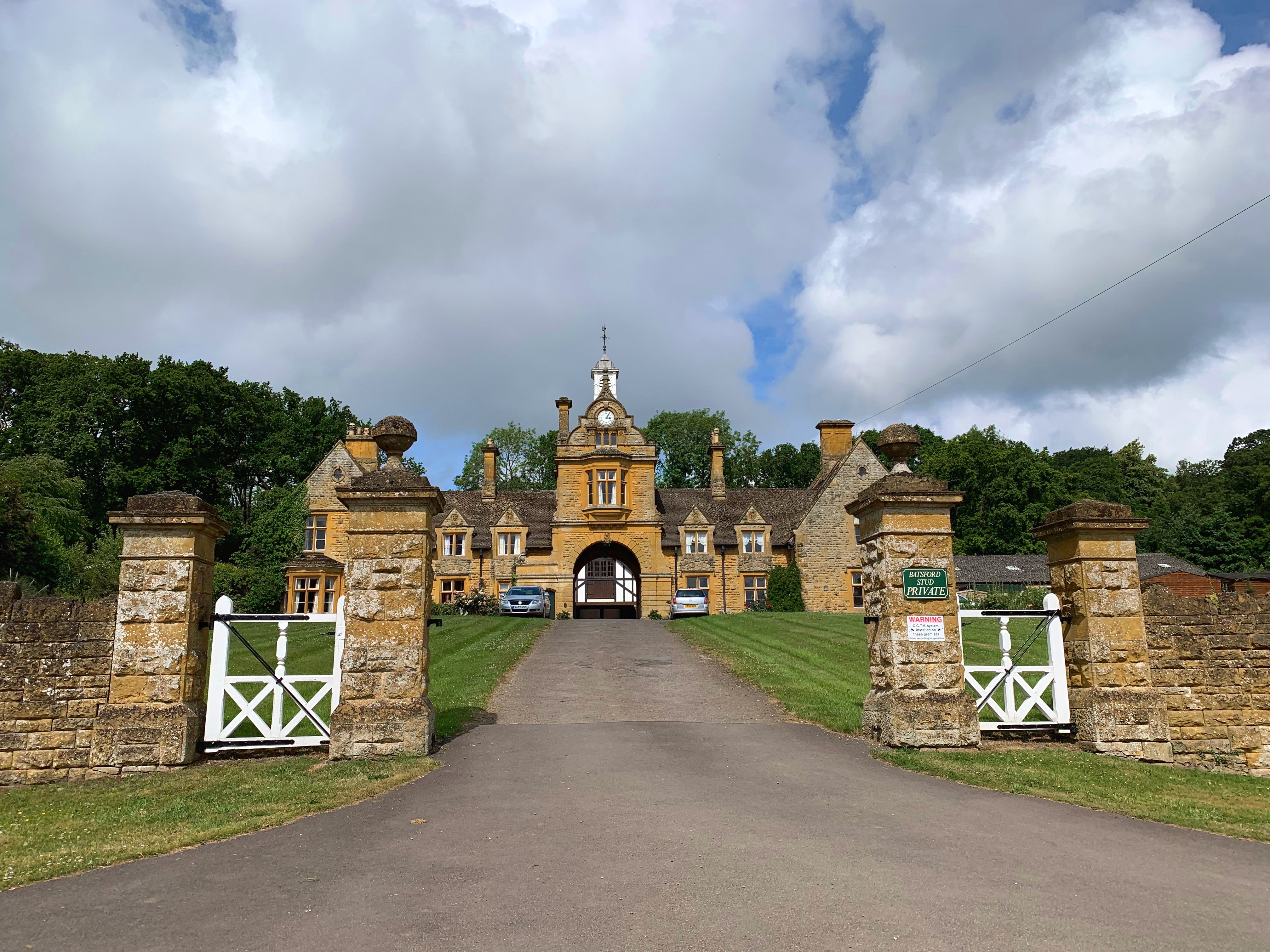 Once the novelty of the scenery wore off, we were able to get underway with a stop in the small village and parish that has become known as the setting for the Father Brown television series. We then visited several different small towns including Chipping-in-Campden, Snowshill, Broadway, and Stow-on-the-Wold. Throughout the tour, Simon was more than happy to pull off to the side of the road for countryside photo stops and to allow time for us to explore and shop in the main towns. Our last stop on the way to our hotel was at a Neolithic site containing a stone circle and other nearby standing stones. The private tour worked quite well for us, especially because we were picked up at the rail station and dropped off at the hotel.

"It would be especially good for older travelers or those who are not interested in driving themselves through the English countryside."

Please keep in mind that this was only exploring the northern Cotswolds — our group did not visit Bath. After touring around the Cotswolds we arrived at our accommodations in Woodstock and had what possibly was the best dinner experience throughout our entire trip! Honey glazed duck, rack of lamb, ribeye steaks, and mind-meltingly superb potatoes! A meal at the Macdonald Bear Hotel is excellent for guests that do not want to travel far but still want an authentic high-quality meal; or for anyone who wants really good food in general.

"We would recommend this tour for those wanting a more intimate and tailored experience of the northern Cotswolds."
Editor's Note: Thanks for reading Part 1 of this two-part post. Part 2 will be published soon. Stay tuned! In the meantime, check out our other articles!