New Year's Wish List: Where to Go in 2023
As you set goals for the New Year, it's a perfect time to dust off your long-lost wish list and set your mind toward finally booking your dream getaway! Do you thirst for the adventure of zip-lining in Costa Rica? Or dream of kissing your loved one under the Eiffel Tower? Drinking authentic Colombian coffee? Sneaking a glimpse of the Loch Ness monster?? This year is set to be a great year for travel – with destinations officially reopened and thriving, the industry is booming! Here are some top places to cross off your Bucket List in 2023.
– Central & South America –

Who hasn't daydreamed about sitting on a beach with a drink in hand, or hiking through lush, tropical greenery to the base of a crashing waterfall? Central/South America is home to the most astounding natural wonders, exciting local flavors, and a perfect mix of adventure. Here are some of our top recommendations for booking your dream vacation across the southern border in 2023!
Most Popular Bucket List Destination: Costa Rica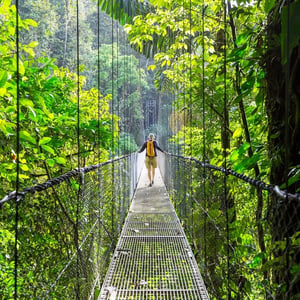 If you haven't been to Costa Rica, we highly recommend this destination for you this coming year. There's a reason that this is the most popular tourist draw of Central America: endless beaches on both the Pacific and Caribbean coastlines, boundless opportunities for soft adventure like hiking and rafting, as well as stunningly biodiverse wildlife. Whether you're seeking a 5-star luxury vacation in the bustling capital of San Jose, a relaxing beachfront getaway on the coastline, or an authentic rainforest experience at an off-the-grid eco lodge, Avanti has the offerings and expertise to make crafting a Costa Rican adventure as exciting and seamless as possible. A group of Avanti Staff and partnered Travel Advisors recently went on an educational trip to Costa Rica and they found the Arenal Hotel to be particularly breathtaking, as each room boasts a captivating view of the volcano!
Biggest Hidden Gem: Colombia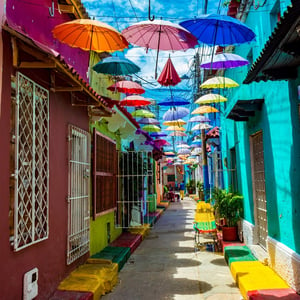 Although Colombia has grown in popularity as a tourist destination, it still often doesn't make it to the top of people's lists – but we think it should! Colombian culture beautifully melds Spanish, African, and Indigenous influences, resulting in communities that are colorful and vibrant in every aspect – from the architecture and monuments to the music, food, and the people themselves. The country's terrain is well known for producing some of the world's best and most beloved coffee beans – the Coffee Triangle is a must-see! – but many people don't know that Colombia is also a top producer of quality rum and fine chocolate, offering the opportunity to taste the finest things in life! From the multicolored cityscape of Cartagena to the deeply biodiverse national parks, travelers can enjoy an array of activities from lounging on the beach to learning how to salsa!
Honorable Mentions: Ecuador & Panama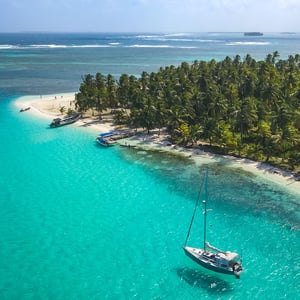 It was difficult to narrow down our picks for the Americas, but we think that Ecuador and Panama have to be put on your radar! As a destination nestled on the equator, Ecuador boasts consistent weather conditions all year long and can be enjoyed as an escape from the cold of winter, or as a summertime beach destination. In particular, the beauty and intrigue of the Galapagos Islands should be added to everyone's Bucket List! Panama – although famed for its Canal which draws a number of travelers – is still overall a quieter destination that skips the glitz and glam of other popular tourist hotspots. Delve into truly authentic adventures by visiting local farms and indigenous communities, or exploring the plethora of eco parks, coastlines, and mini islands that are protected from over-tourism. Both Ecuador and Panama boast incredible beach activities and snorkeling opportunities.


– Europe –

With fascinating history, everlasting romance, and diverse foodie delights, Europe is no stranger to the traveler's wish list. From the classic backdrop of the Eiffel Tower to Scotland's dramatic castles, and the glistening ski slopes of the Swiss Alps, Europe offers endless experiences to be added to your dream vacation. Here are the destinations we think should be at the top of your list for 2023!
Most Popular Bucket List Destination: France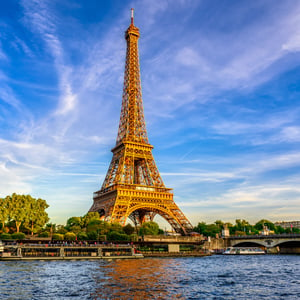 As the top tourist destination in the world, there is not much to say about France that you don't already know. The classic backdrops of Paris? Yes, please. The romantic views of the Riviera? Sign me up. The distinct, decadent wines in every region? Pour me a glass! If you haven't been, it's time to take the leap. And if you're a return traveler looking for more to explore, 2023 is the perfect year to go. Normandy and the surrounding regions will be celebrating the 1,000th Anniversary of the UNESCO World Heritage Site, Mont St. Michel, all throughout the year, so it will be an exciting time to visit the western coast. France will also be hosting the Rugby World Cup in September and October, so if you're a sport enthusiast, you can double your fun by snagging tickets for one of the matches while you're there! It will be important to book early for Paris, Lyon, Marseille, and Bordeaux. Take this chance to visit France!
Biggest Hidden Gem: Switzerland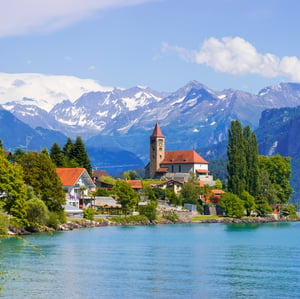 Although famed for its Alps and beloved for its cheeses, Switzerland is a quieter destination compared to the bustling tourist hubs of the countries that surround it. But with a blend of cultures from its French, Italian, and German neighbors, Switzerland offers a bit of everything – from ancient castles and storied architecture, to glamorous ski resorts, luxury spas, rich comfort foods, defined wines, and stunning nature. It's home to a handful of our favorite scenic train routes including the Glacier Express that glides from Mt. Moritz to Zermatt, cutting through the slopes and valleys of Graubünden, Uri, and Valais. Avanti recently hosted an educational trip for a group of our staff members and partnered Travel Advisors, who uphold that Switzerland is a must-see – especially Montreux, the charming city nestled on the eastern corner of Lake Geneva, boasting a blend of cosmopolitan vibes and breathtaking views of its lake and mountains.
Honorable Mention: Portugal & Scotland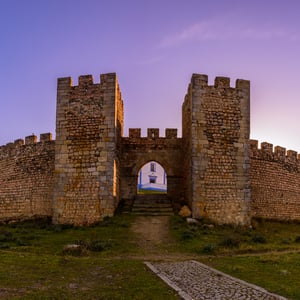 We could talk about Europe all day long, but here are just two more mentions for the top of your list in 2023! Portugal is rising in popularity as a tourist hub with offerings that span from the vibrant bustle of historic cities like Lisbon and Porto, to quieter hidden gems like Alentejo – a province full of charming rustic towns, endless vineyards, and intriguing historic ruins. Avanti recently added Madeira to our offerings, which will be a top destination this year for those seeking island vibes with breathtaking nature and unique culture – keep an eye out for an exclusive webinar and more travel resources for Madeira this February! Additionally, Scotland is a veritable classic that deserves mention for 2023. Whether seeking to delve into the historic yet trendy cities of Edinburgh and Glasgow, or explore the beauty of the Scottish Highlands, you can now do so with our new Chauffer service that seamlessly gets your clients from one point to the next with the guidance of a local!

– Asia –

From the most ancient history to today's best cutting-edge technology, Asia is one of the most exciting and fascinating places to visit, earning a permanent place in the hearts of travelers. From the techy draws of Tokyo to the tropical beaches of Thailand, there are endless sites to see, stories to unfold, and foods to try – here are some destinations that should earn a spot on your travel list for 2023.
Most Popular Bucket List Destination: Japan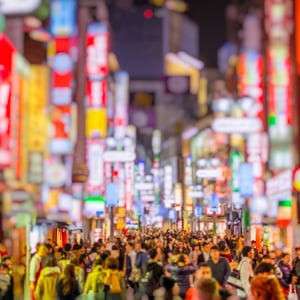 Japan is the place to visit in 2023 – with its borders only recently reopened to tourism, absence has only made the heart grow fonder, making it the most compelling country to delve into in the New Year! Avanti was recently invited on an educational trip to Japan, and it was evidenced to our staff that things are back in full swing – from the bustling shopping district of Tokyo's Shibuya square, to the intimate experience of sushi-making or touring the countryside with a private guide. Whether looking for big ticket items like soaking up views of Mt. Fuji, or more unique encounters like eating dinner in a family home, Japan creates remarkable memories. Because travelers are eagerly jumping at the chance to visit Japan, we are already seeing accommodations and private tours booking out for spring – so if you are looking to check Japan off your bucket list in 2023, make sure to plan ahead for summer and fall!
Biggest Hidden Gem: Vietnam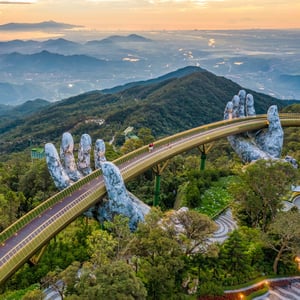 Vietnam is sometimes overlooked, but it is one of the most enthralling destinations of Asia, and we encourage you to add it to your must-sees! Captivating ruins such as the Hindu temples of Mỹ Sơn demonstrate the sophistication of their ancient civilizations, and the region's architecture only continued to impress throughout the following dynasties – from the 11th-century One Pillar Pagoda in Hanoi to the 19th-century Hue Imperial City. With temperate and tropical beaches that stretch along a coastline longer than the USA's east coast, Vietnam is a popular oceanfront getaway, boasting a plethora of luxury resorts that promote beloved beach activities such as swimming, snorkeling, and sunbathing. Vietnam is a foodie delight – beyond their signature brothy Phở that has become popularized around the world, Vietnam is known for incredible street food, from grilled pork to stuffed pancakes. Add this to your 2023 list!
Honorable Mention: Thailand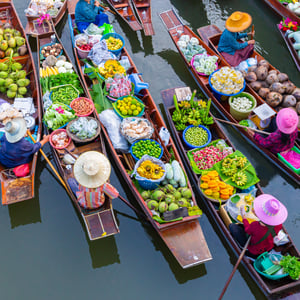 There are many factors that have made Thailand one of the top 10 most popular tourist destinations, but we think the most remarkable is the people, who give reason to the nickname 'Land of Smiles.' Whether riding a tuk-tuk across the bustling streets of Bangkok, lounging on a tropical beach on Koh Samui, or venturing on a cycling tour across Chiang Mai, the kindheartedness of the locals is the most memorable piece of a Thai vacation. For this reason, we think Thailand is one of the most welcoming places to visit, and we highly recommend it for any type of traveler – whether you are a couple seeking the romance of a beach resort, a solo adventurer pursuing the thrill of outdoor activities, or a group of friends brought together by a common interest in history and architecture. If Thailand hasn't already earned a spot on your Bucket List, we highly recommend you add it!

Ready to make 2023 the most memorable year yet? Check out our collection of e-Brochures for more inspiration, and connect with your Travel Advisor to make your dreams a reality!