Unique Holiday Dishes Around the World (with Recipes!)
There are many reasons to love the holiday season, but one of our favorites is the amazing food! While a roasted turkey or honey ham are what come to mind this time of year for many Americans, this is not the case for the rest of the world. From rice cakes to fried dough, each culture has its own take on traditional holiday cuisine. Here are some of the most interesting dishes from around the globe to inspire your family dinner this holiday season!
Tteokguk | Rice Cake Soup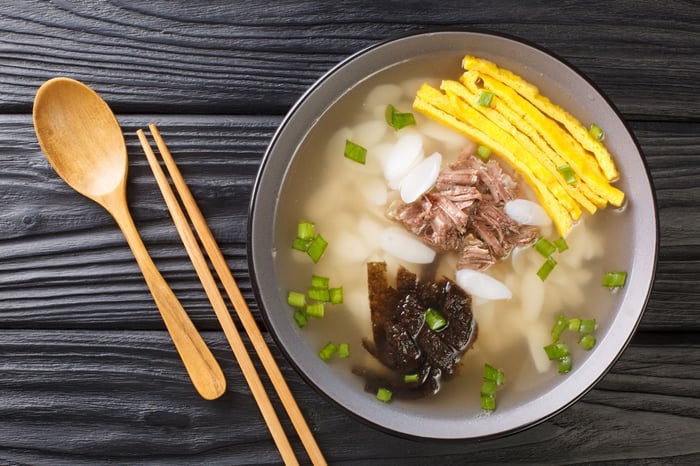 This delicious rice cake soup is enjoyed during Korean New Year at the end of January / beginning of February. During this holiday, families gather to honor their ancestors, spend quality time playing games, and of course, savor this traditional dish. There are different takes on the soup – sometimes with beef, seaweed, and or soft-boiled eggs – but it always contains sliced white rice cakes which symbolize purity and good fortune in the new year. Try it out with this recipe!
Festa dei Sette Pesci | Feast of the Seven Fishes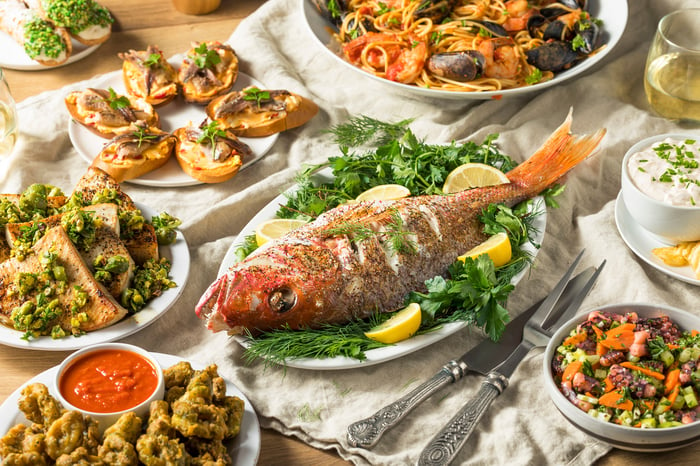 Why settle on one dish when you can have seven?! The feast of seven fishes – which is thought to be a biblical symbol that represents the number of sacraments, the seven days of creation, and/or the seven virtues – is a feast of various fishes, muscles, oysters, and octopus. This is a traditional Christmas Eve meal for some Italian-American families, originating in Italy where they traditionally abstain from eating meat leading up to Christmas, often leaving fish and seafood as the cuisine of choice. Try out some of these iconic Italian seafood dishes or blend them all into one with this seven fishes stew!
Sarma s Pire Krompirom | Cabbage Rolls w/ Mashed Potatoes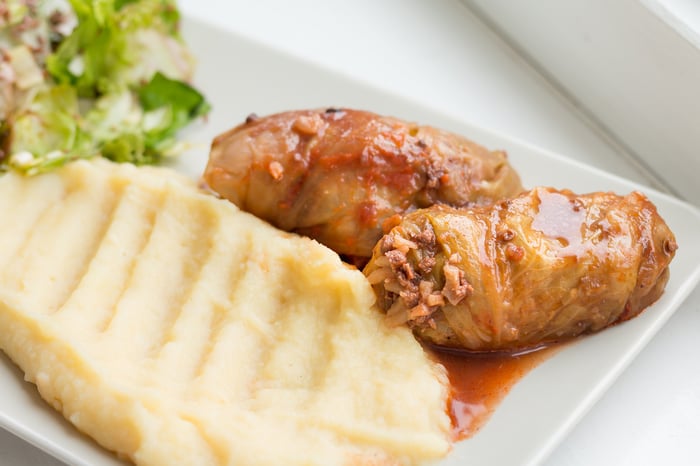 There are many versions of sarma in eastern Europe – in Turkish, the word means 'wrapped' – but the Croatian take on the dish involves rolling pork and spices inside cabbage leaves, stewing them, and serving them with a side of mashed potatoes. This hearty dish is popular in winter months and is often served during family gatherings like Christmas or New Years dinner. Give this Croatian dish a try!
Bûche de Noël | Yule Log Cake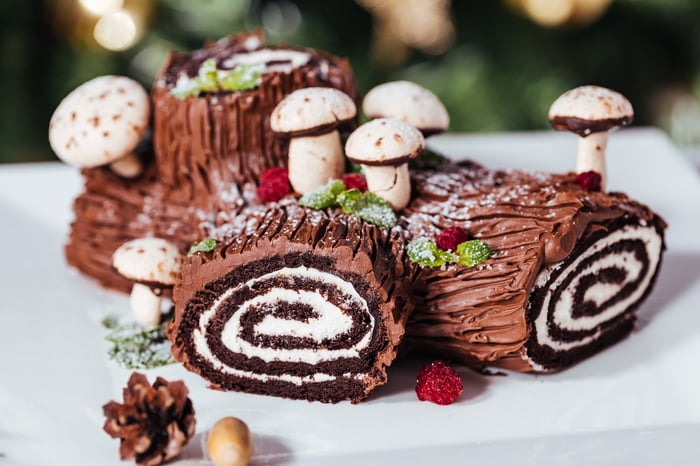 This delightful dessert is not only charmingly on-theme with its woodsy design – symbolizing a traditional Yule log – but its rich, chocolate crème flavor is a guaranteed crowd pleaser. Originating in France, this treat is also popular in other French-speaking countries such as Switzerland and Belgium, and is widely enjoyed around the holiday season and typically served after Christmas dinner. Bring this creative confection to your family gathering this holiday season with this recipe!
Ozoni | Mochi Soup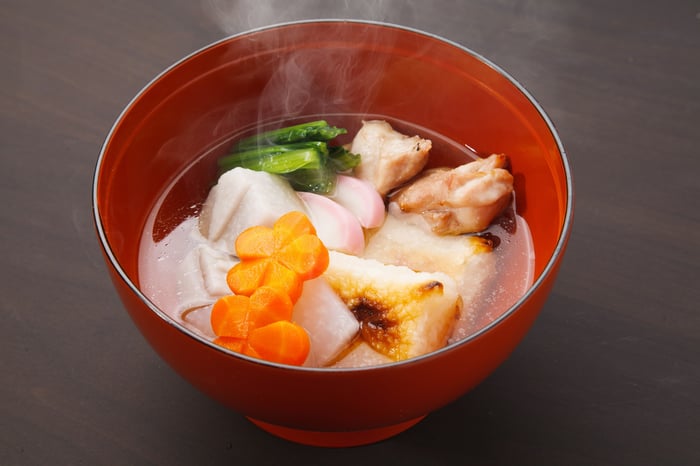 Ozoni is a traditional Japanese New Year's Soup served with mochi and decorative vegetables. Each family has their own little spin on how to make it – whether with chicken, fish cakes, carrots, taro root, and/or regional spices. But the common ingredient is mochi, a Japanese rice cake that is grilled or boiled. This wonderful soup is enjoyed in the morning on January 1st. Try it out and give your family a unique breakfast on New Year's Day!
Melomakarona | Honey Cookie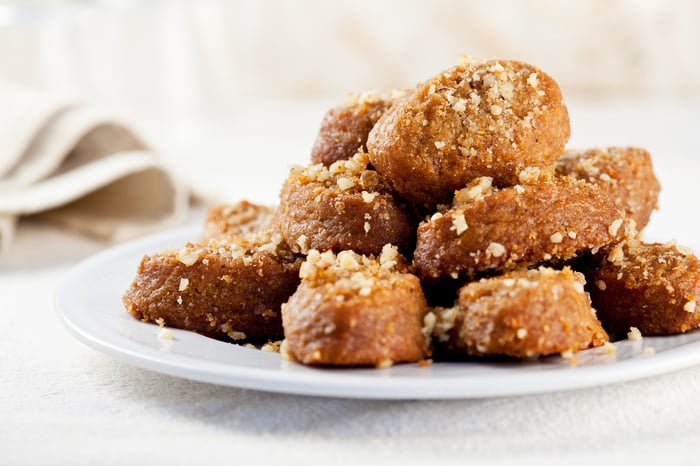 These decadent oval-shaped cookies are a traditional Christmas treat in Greece. They are made with unique ingredients including olive oil and cognac, then baked and covered with honey syrup and crushed walnuts. The flavor is reminiscent of baklava – but in cookie form! – and they are a perfect seasonal treat to ring in the holidays. Add them to Santa's sampling plate this year by trying this recipe!
Lechon | Whole Roasted Pig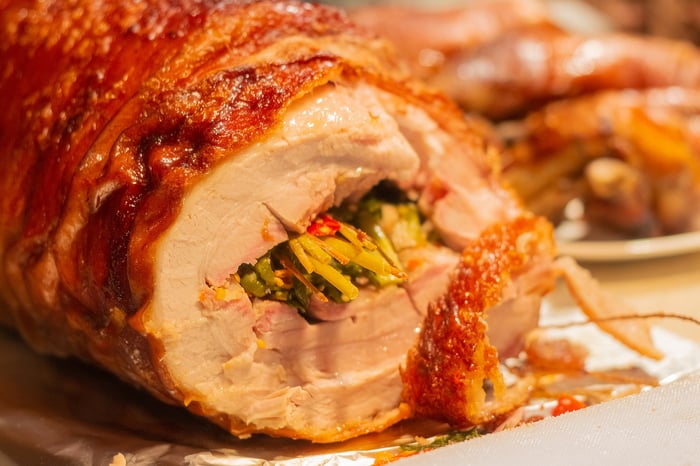 Lechon is signature dish in the Philippines and is enjoyed during special occasions such as Christmas. A whole pig is stuffed with tamarind, lemongrass, garlic, onion, and chives, then placed on a bamboo spit and slow-roasted over an open fire. It is traditionally presented whole on a large platter and served with a thick liver sauce made with sugar, vinegar, and herbs. Roasting an entire pig can be a challenge, but you can achieve similar flavors of this beloved Filipino feast with this pork belly recipe!
Tamales | Ground Corn Stuffed Leaves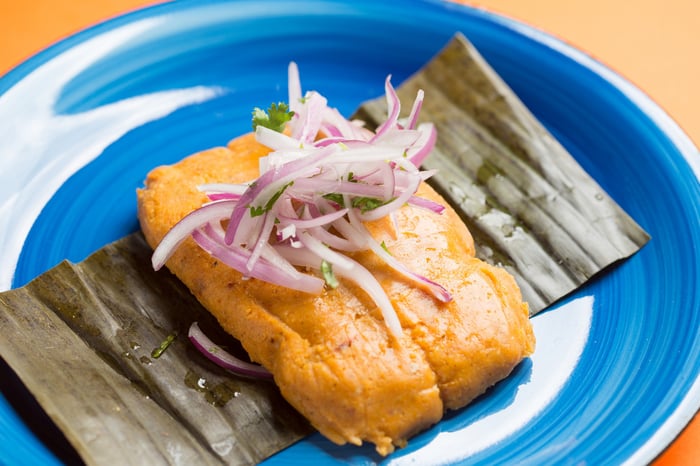 Mexican-style tamales should be no secret to the North American palate, as these traditional flavors are common across the USA thanks to the Mexican-American population. But other central and south American countries have their own unique versions of the tamale, presenting a different spin on this beloved dish. Peruvian and Chilean style tamales, for instance, are often made from fresh corn rather than masa, and wrapped in plantain leaves rather than corn husks. But no matter the style, tamales are a prevalent tradition, commonly prepared and enjoyed among families when they gather together for the holidays. Try your hand at this Peruvian recipe!
Risgrynsgröt | Rice Pudding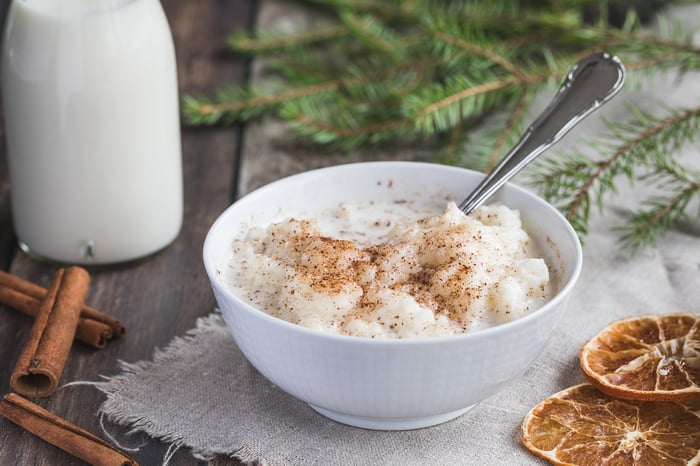 The Nordic region is arguably the most magical place to spend Christmas, boasting opportunities to sled with actual reindeer, marvel at the aurora borealis, and explore the enchanted Santa Claus Village. Every little detail exudes true winter wonderland vibes, including their delectable wintertime treats. Rice pudding is a must-have Christmastime dish in Scandinavia, and Risgrynsgröt is the Swedish version. Whoever finds the hidden almond in their bowl is guaranteed to embrace good luck in the new year! Try this delightful recipe.
Sfenj | Sponge Donut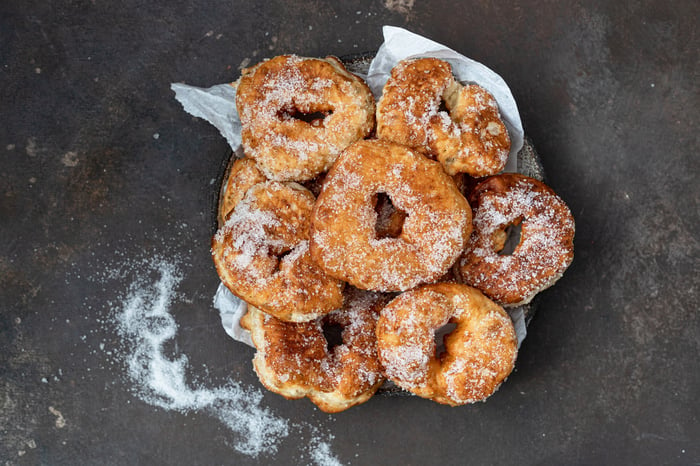 These fluffy ring donuts can be found in Morocco all year long but they are especially prevalent in Jewish communities during Hanukkah. Sfenj – meaning 'sponge' – has a perfectly crispy fried outer layer with a delicate, airy interior, often covered with a dusting of sugar. Like many Hanukkah treats, the oil-fried sfenj commemorates the miracle that took place in ancient Jerusalem, when a small amount of oil lasted 8 days. Try out this century-old family recipe to share at your gatherings this year!
Farofa | Toasted Cassava Flour w/ Bacon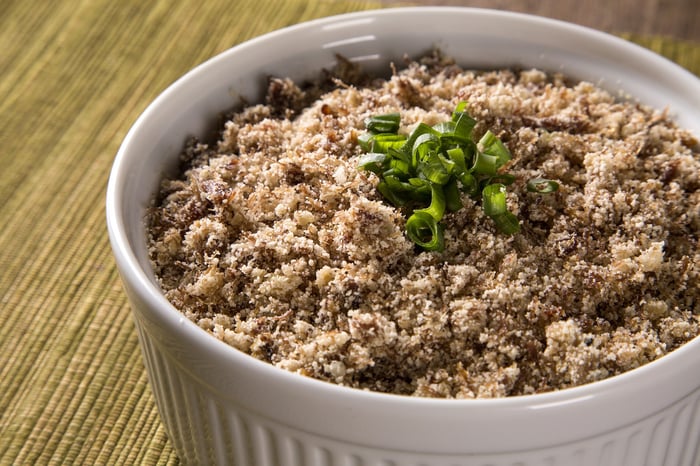 In Brazil, many families gather for their big holiday feast late on Christmas Eve – typically after Midnight Mass – and celebrate the occasion until the early morning. Farofa – a common Brazilian side dish made with toasted cassava flour – is a must-have during this momentous dinner. Often cooked with chunks of bacon and served on the side or used as a stuffing for poultry, this dish would be a great spin on a traditional American-style stuffing – give this recipe a try!

Pan de Pascua | Christmas Fruit Bread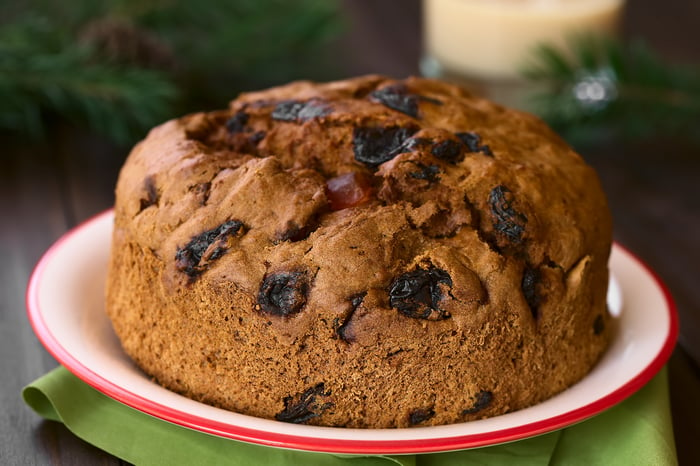 Ah, yes, the holiday fruitcake. This traditional treat has caused a love-or-hate reaction around the world for decades. But the Chilean take on this confection may solicit a less polarizing response. This cylinder-shaped loaf contains familiar seasonal spices such as cinnamon, nutmeg, and orange zest, matched with dry fruit, brandy, and even a bit of coffee. Impress the fruitcake skeptics this season with this recipe!
Ready to explore some of these dishes first-hand? The holiday season is a great time to travel and create memorable seasonal experiences with your loved ones. Check out our Go365 e-Brochure for wintertime destination inspiration!