Japan is Now Open! What Can We Expect?
We couldn't be more excited that Japan has reopened its borders for tourism! From the lively bustle of its iconic cities to the scenic mountainous landscapes, there are many reasons to be in awe of this delightful destination. But what can visitors expect when booking for Japan nowadays? Two Avanti team members had the opportunity to travel there recently – our COO, Mark Grundy, vacationed in Tokyo, and our Creative Manager ventured on an educational trip with the Japan National Tourism Organization (JNTO) – giving us an inside scoop of what visiting Japan really looks like today!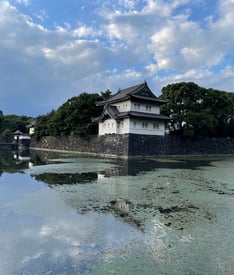 First of all, entering Japan is an efficient and stress-free process when landing at the Haneda Airport. If travelers have had their COVID-19 vaccines and booster, they can visit this website to complete a straightforward health registration process prior to departing, giving them access to a scannable QR code which allows them to pass through the arrival airport in just a matter of minutes. Upon arrival to Haneda, the whole process took our Avanti travelers only about 15 minutes between departing the plane and exiting the airport. When traveling in-country, the process is even smoother; our Creative Manager flew from Tokyo to Niseko and reports that he has never had a more seamless airport experience.

It was suspected that hotels and tour operators in Japan may struggle to keep up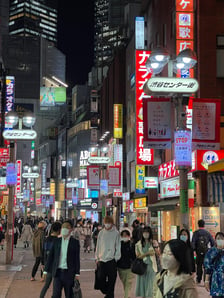 with hiring sufficient staff to open their doors, much like other countries encountered issues earlier this year when the tourism industry rapidly bounced back. However, things feel just as bustling as ever, though slightly less hectic on the streets, due to more Japanese employees now working remotely. Our COO reports that all his favorite bars and restaurants are still open and thriving, providing him with the enjoyable experience he remembers from a few years ago.

Avanti makes planning a getaway to Japan as seamless as possible, with a robust selection of accommodations as well as unique experiences all across the country. Our strong partnership with Japanese tourism boards keeps us connected to the most up-to-date information, giving our Travel Advisors exclusive access to the best accommodations, experiences, and services. Whether your clients are seeking to indulge in a gourmet sushi experience, venture on a countryside cycling tour,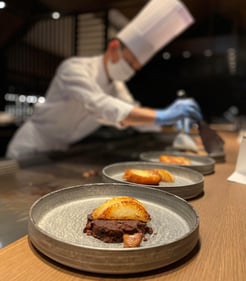 participate in a traditional tea ceremony, dive into Tokyo's lively night scene, take a classic rickshaw ride, or visit iconic sites while learning about Japanese history and folklore, Avanti has what you need to make it happen.

You can now book for Japan with Avanti for travel dates this December and beyond! In partnership with JNTO, Avanti will be curating an exclusive microsite hub with Travel Advisor resources, a detailed e-Brochure to share with your clients, two detailed webinars, and a plethora of other assets, which you can look forward to utilizing in upcoming weeks.

We expect Japan to be a thriving travel destination in 2023, so get a jumpstart by booking early! Visit our Agent Portal to get started.