Best Destinations for Escaping the Cold This Winter
Winter in the US has its own uniquely cool charm – whether you're cozying up underneath the sound of rainfall in the Pacific Northwest, trekking on a snowy adventure across the plains of middle America, or enjoying the sights and sounds of the holidays in the Northeast. But despite the charm of the season, we all eventually grow tired of the darker days, and wintertime blues inevitably creep in. Take a break from it all and get a good dose of vitamin D by exploring some of our favorite wintertime escapes, guaranteeing a memorable getaway under the sun!
– The Philippines & Southeast Asia –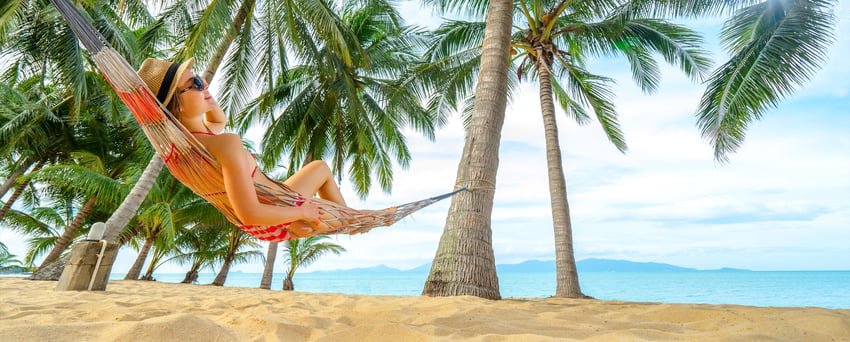 The Philippines has the most ideal climate between November and April, offering dry, sunshiny weather that's perfect for swimming and lounging on the sand. Whether catching waves at the infamous Cloud 9 pier in Siargao, exploring the vibrant coastal capital of Manila, or lounging at a luxury resort on the beaches of Boracay, the Philippines boasts a tantalizing tropical getaway. In fact, Southeast Asia as a whole – Thailand, Vietnam, Indonesia, and beyond – is a great place to soak up sun during winter months, with their monsoon season long gone and their beaches ready to explore!
– Dubai & Abu Dhabi –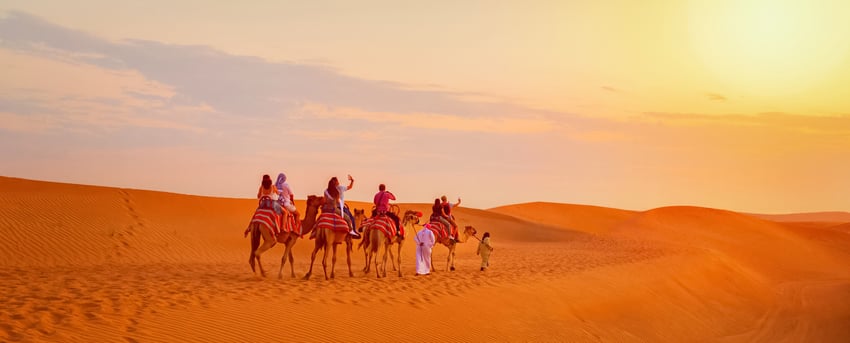 There's a saying that the United Arab Emirates has two seasons: hot and hotter. Take advantage of the simply "hot" months from December through February, with the blazing heat of summer far behind and the refreshing winter temperatures taking over, averaging between 75-85°F. Enjoy both outdoor and indoor activities, whether adventuring on an awe-striking safari or camel trekking tour across the encompassing Arabian Desert, or partaking in a captivating cultural experience at Louvre Abu Dhabi or the annual Global Village in Dubai – an impressive international market only open October through April. Stay warm this winter by venturing to this dazzling desert paradise!
– Central & South America –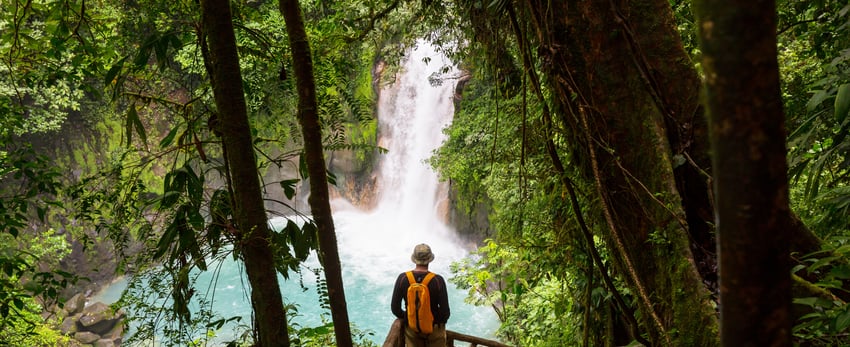 Typically boasting a balmy tropical climate, the dry season in Central & South America lasts from December through April, making for an ideal change of pace from the winters in North America. These months are the most popular to visit, with good reason: it's a perfect time to explore the rain forests and lounge on the beaches of Costa Rica, go island hopping along Panama's coasts, or sample the world's best brews at Colombia's Coffee Triangle. Venture farther south to discover breathtaking views of Argentina's and Chile's rugged coastlines, which blissfully experience their warmest months this time of year. Or escape to a Brazilian paradise and party it up during Rio de Janeiro's New Year's Eve or Carnival celebrations! The lively cultures and heat of the season provide the perfect atmosphere for forgetting about winter for a while.
– Spain & Portugal –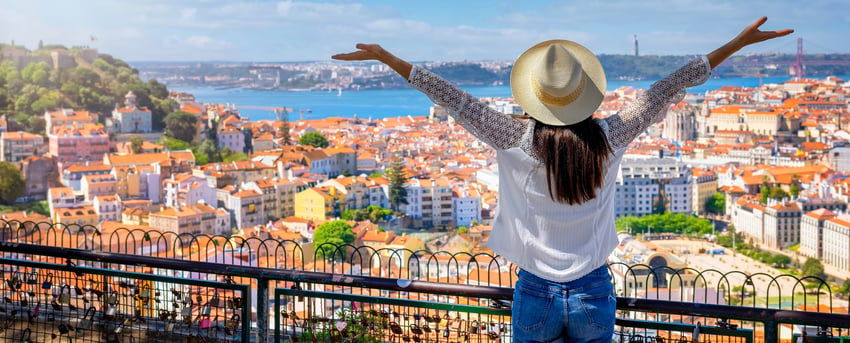 While its winter months are on the cooler side and its beaches aren't quite swim-worthy during this season, Spain is still one of the sunniest European destinations, offering comfortable climates, fewer crowds, and a perfect atmosphere for relaxation and exploration. Spain also hosts a plethora of winter and springtime festivals that are worth a visit, from Las Fallas in vibrant Valencia to Tamborrada in the elegant San Sebastian. Also noteworthy this time of year is Spain's western neighbor, Portugal, who offers the same idyllic weather and is quickly gaining popularity for tourism – you'll want to put Duoro Valley on your bucket list for wine tasting this season!
Ready to plan a winter escape? Check out our collection of e-Brochures for more inspiration!