Perks of Patagonia Travel During the Winter
This January, Chile created five newly protected national parks, resulting in a Patagonia National Park system of more than 10 million acres. This means the ultimate bucket list destination just got bigger, and now is a fantastic time to visit. While escaping the northern hemisphere's fierce winter weather for the southern hemisphere's summer doesn't exactly imply beach weather in the wilds of Patagonia, September through May is the best time to visit this unpredictable destination, with high season (and optimum weather) December through February, when days can reach 70 degrees, and winds create clear skies (great for star gazing!).
Hike through otherworldly vistas, spot exotic animals like the graceful guanaco (cousin of llamas and alpacas), and cruise through piercingly blue glaciers in this truly unique environment. Patagonia offers experiences in nature not possible in any other part of the world, due to its incomparable geology and carefully protected wildlife. Due to its secluded environment (it's not known as 'The End of The Earth' for nothing) the best way to experience this destination is in equally unique lodging. Staying in a lodge inside of Torres del Paine National Park, or taking the Australis cruise from Punta Arenas on the Chilean side, to Ushuaia on the Argentine side, are the best two options to fully immerse yourself in Patagonia.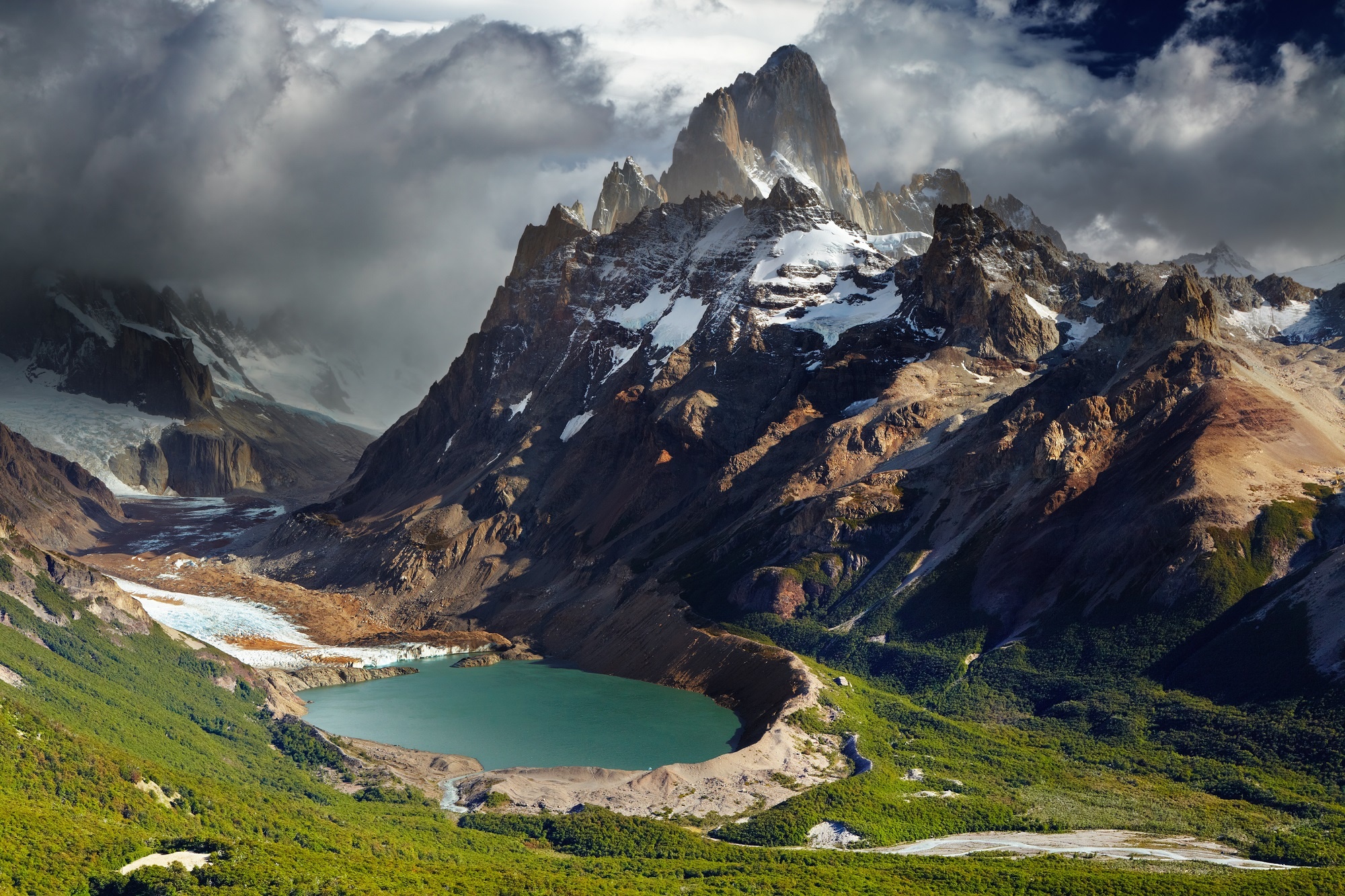 By staying in the national park or on a boat amidst the glaciers, you escape the time-consuming task of getting back and forth to the destinations you want to see the most, maximizing your time. Plus, accommodations in Patagonia have stepped up their game, and there are plentiful options that are architecturally beautiful and ecologically focused, with a focus on gourmet local cuisine and, of course, phenomenal wine. Sip Chilean Carménères or Argentine Malbecs while looking out at dramatic granite spires towering over the landscape – what could be better?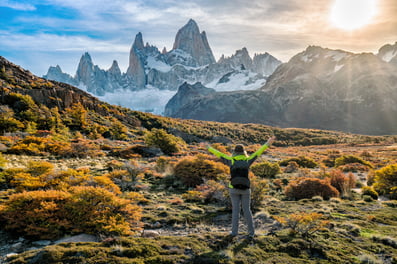 Choose to stay at a lodge in Torres del Paine, or to take a cruise, offering the best options for your clients' interests. Either way, you can combine your stay on the Chilean side with a visit El Calafate in Argentina, another Patagonia destination with a remarkable site: the Perito Moreno Glacier. Here you will be able to get up close and personal with this still-advancing glacier, witnessing the loud cracks and massive splashes as huge chunks of ice crash into the water.
As Patagonia is a trek to get to, it is best paired with other destinations in South America. Visiting Santiago and Buenos Aires adds cosmopolitan refinement to this adventurous trip. Take in the romantic tango in Argentina's capital and enjoy views of the Andes of Chile from Santiago's hilltop parks.
It takes about 2 weeks to cross two countries, but you'll enjoy great food, amazing scenery, and wonderful wildlife. This will definitely be an experience you're sure to never forget!