Romantic Getaways for 2023
Valentine's Day is approaching, which has us thinking about the season of romance! This is the perfect time to surprise your spouse, partner, or loved one with a dreamy getaway package — just imagine sipping bubbly, soaking up glorious landscapes, and spending quality time at a luxurious beachside resort. Here are some of our top picks for romantic getaways in 2023!

– Wining & Dining –
Loire Valley, France. The whole of France is as classically romantic as it gets, and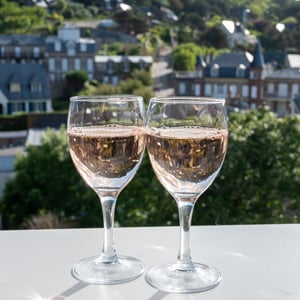 one of the most desirable (and delicious!) regions has to be the Loire Valley. Surrounding France's longest river, the Loire, this UNESCO World Heritage region is full of enchanting châteaux that produce exquisite sparkling wines in a setting fit for a fairytale. Just about 2 hours south of Paris by car or train, this destination is perfect for a dazzling day trip or weekend getaway — though it provides enough sites to see and varietals sip to warrant its own full-blown vacation!

Douro Valley, Portugal. Rising in popularity among travelers,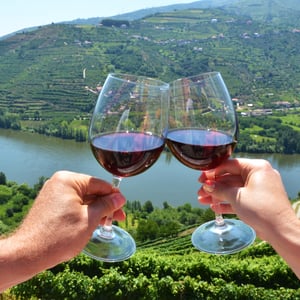 Spain's western neighbor of Portugal boasts all the trappings of a romantic escape — from its sunny climate and sprawling coastline, to its colorful cities and tasty seafood. The Douro Valley, just east of the vibrant coastal metropolis of Porto (the home of port wine!) offers the perfect scenery for romance: views of the winding Douro River, lined with family-owned vineyards, and plentiful intimate wine-tasting
opportunities.
The Greek Islands. As a top choice for honeymooners, the Greek Islands are synonymous with romance: scenery of turquoise seas and white limestone buildings, and the decadent flavors of top-tier cocktails and indulgent Mediterranean bites! Whether delighting in an oceanfront brunch for two, or embarking on an intimate dinner cruise, Greece is the place to enjoy treats for all the senses — from the aromas of fine Greek wine to the texture of fresh oysters and the rich flavors of local cheeses.


– Spectacular Views –
Tenerife, Spain. This visually stunning and culturally rich Canary Island getaway is one of our newest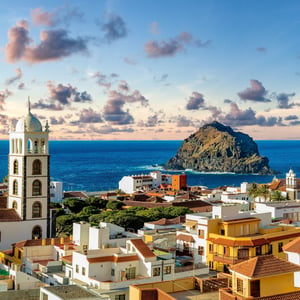 destination offerings for 2023! With a picturesque coastline that flaunts views of turquoise seas, teeming ocean life offering opportunities for whale-watching and scuba-diving, historic architecture melding with luxurious beachside resorts, endless nature trails surrounding its central Teide volcano (boasting the largest peak of Spain!), and some of the best star-gazing in the world, Tenerife is the place to go for romantic scenery!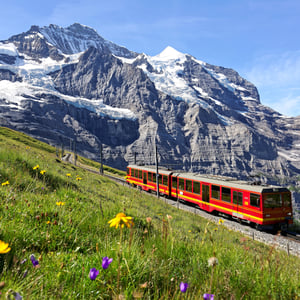 Swiss Countryside. With the world's most impressive train routes offering top-notch service, high efficiency, and spectacular views, Switzerland boasts some of the dreamiest displays. From the ritzy resort town of St. Moritz to the impressive peaks of Zermatt, the Glacier Express cuts across the cantons of Graubunden and Valais, flaunting views of famed mountains and glaciers along the way, while the Rhaetian Railway's transalpine route has earned its stance as a UNESCO World Heritage site for its impressive engineering and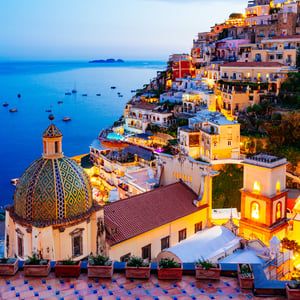 integration into its natural surroundings. Beautiful in all seasons — whether showcasing the snowy winter, blossoming spring, sunshiny summer, or color-changing autumn — Switzerland's scenic trains are a truly magical way to travel with your loved one!
Amalfi Coast, Italy. It's impossible to go wrong when it comes to planning a romantic getaway in Italy, but the Amalfi Coast is one of the most popular go-tos for romantic scenery. Visitors are swept off their feet by cliffside views bedazzled with vivid architecture, while the ocean below beckons couples to fall in love all over again while watching the sunset and drinking a glass of prosecco from the deck of a boat. Get lost in the coastline's winding roads lined with vineyards, lemon groves, and blooming flowers — beautiful in all seasons!
– Beachside Bliss –
Belize. Central America is home to some of the most fabulous beaches in the world, and Belize is one of the top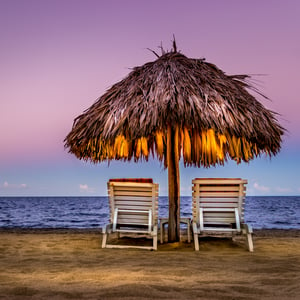 Caribbean getaways for romance (and we're not only saying that because an Avanti employee got engaged while on a Belize vacation just a couple weeks ago!) This stunning destination boasts charming beach resorts situated up and down the coastline — from the country's largest metropolis of Belize City and its small coastal villages such as Hopkins and Placencia, to the idyllic Caribbean cayes floating just beyond the eastern shores. With soft sands perfect for strolling hand-in-hand, darling huts that welcome a day of lounging side by side, and bountiful beach bars that mix up the most delicious drinks, Belize is truly a paradise for couples.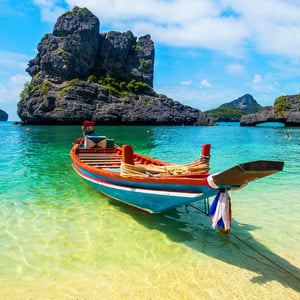 Koh Samui, Thailand. Earning its nickname as the 'Land of Smiles,' Thailand is known for its welcoming culture, shining most brightly with hospitality at its plethora of luxury beachside resorts along the shores of Koh Samui. Couples can easily unwind with a cocktail in hand while lounging poolside or on the island's sparkling shores. Surrounded by natural beauty, there are bountiful opportunities to explore the area to its fullest by boating, kayaking, or snorkeling in the paradisiacal waters — an unforgettable way to spark a new sense of adventure with the person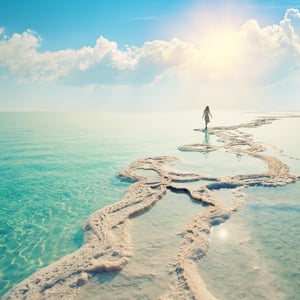 you love the most.
The Dead Sea. Now hear us out. We realize the Middle East is not at the top of people's lists for romance — let alone a place with the word 'dead' in it — but with spellbinding views and alluring local culture, this seaside escape is truly one of the most spectacular and unique spots. A splendor for all the senses, the Dead Sea's pristine white sands blend wonderfully against the lapping turquoise waters, which boast healing properties for the whole body. Accessible from either Jordan or Israel, this miraculous sea is warm and swimmable all year long, providing idyllic weather for those seeking sunshine during their romantic getaway.

Looking for more rejuvenating waters to soak up during your dream vacation? Check out our other recent blog post which highlights some of our favorite hot spring holidays (click here!)
Which one of these getaways would you most like to explore with your partner??
Connect with your Travel Advisor to make your dream a reality this season!
Stay tuned for our new Romance e-Brochure, coming out on Valentine's Day, 2023!