Splendid Springtime Destinations: Blossoms, Beers, and Bears!
It's nearly time to bid farewell to winter – and for those of us located at Avanti's home office in the Pacific Northwest, we couldn't be more excited for things to start shifting from cloudy grey to the colorful beauty of spring! If you've also got springtime on your mind, get inspired by some of these incredible destinations that are blessed with beautiful blooms, blissful festivities – and even bears! – during this time of year.
– Amsterdam, Netherlands –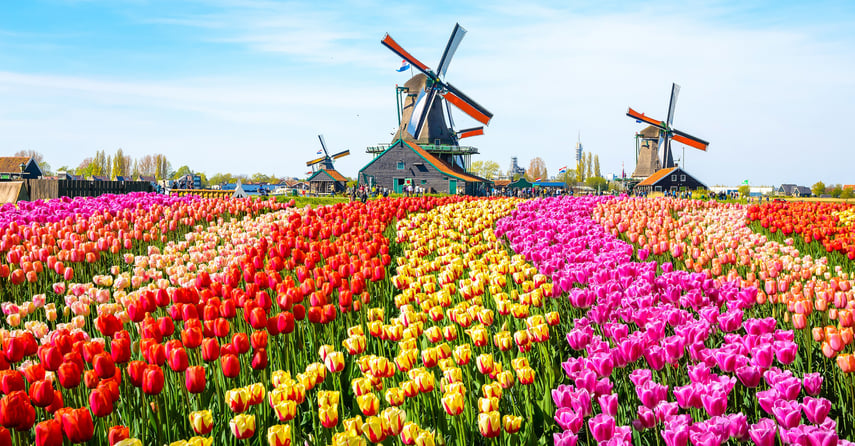 The Netherlands does springtime right, from the fantastic flower exhibits at Keukenhof Gardens to the tulip fields of Lisse and the fresh florets surrounding the windmills of Zaanse Schans – all located near Amsterdam, making for an easy daytrip just outside of the city limits. The scenery is nothing short of picture-perfect from late March through May, but it's not just the flowers that are in full bloom. The liveliness of the locals is up to par with the vibrancy of the flower fields as they host an array of springtime festivities and celebrations to ring in this colorful season.
– Japan –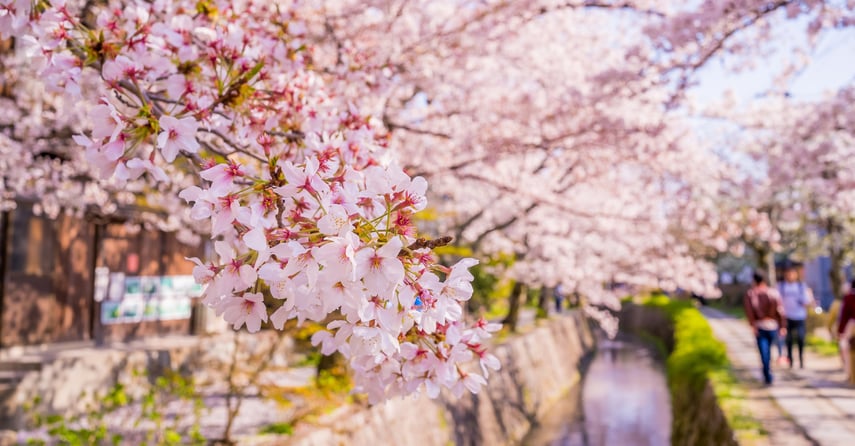 The soft pink and white cherry blossoms of Japan are a quintessential springtime vision, making it one of the most popular destinations this time of year! Since Japan just recently reopened their borders to tourism, the 2023 spring season has been highly sought after, causing accommodations and tour options to book out far in advance. If strolling underneath a canopy of pink along the Philosopher's Path is on your travel list, we recommend you start planning for next year ASAP!
– South Korea –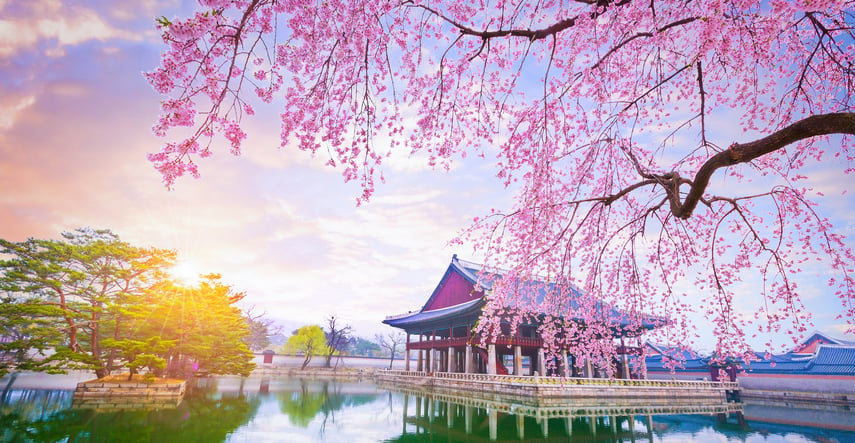 Much like Japan, South Korea is blessed with endless cherry blossoms, creating a perfect springtime masterpiece, all the while experiencing a less bustling and touristy atmosphere compared to its eastern neighbor. Korea is home to a variety of trees that are a bit different than Japan's, including the famed King Cherry originating from Jeju Island, known for having extra-large flowers. With beautiful blossoms, lovely springtime festivities, and mild weather, Korea boasts blissful surroundings from late March throughout April.


– Madeira, Portugal –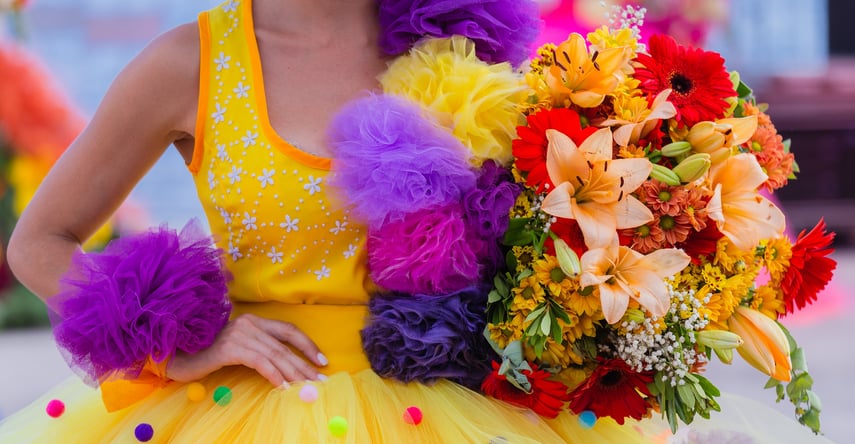 Portugal's subtropical volcanic island off the coast of North Africa, Madeira, offers an incredible climate all year round, but spring is one of the most visually stunning times to explore the famed botanical gardens of its prized capital, Funchal. Nicknamed the 'island of flowers,' Madeira pays tribute to springtime with an annual Flower Festival from late April to late May, with its most memorable feature being the Flower Parade. Madeira is one of our newest destination offerings, and spring is a great season to get introduced to this unique island!
– Finland –


With some of the most spellbinding nature on the planet, Finland is miraculous in the spring. This perfect transitional season gives visitors the best of everything – skiing is still possible in the north, but as the snow starts to melt, flowers begin to pop up and creatures awaken from the long winter. In the untouched wilderness, travelers can overnight at the local bear center to witness creatures traversing the land from a cozy cabin in the woods! This is also a wonderful time for hiking – amongst the cleanest air on the planet, nonetheless! – as well as visiting the milder and quieter season across the cultural hub of Helsinki.
– Southern Germany –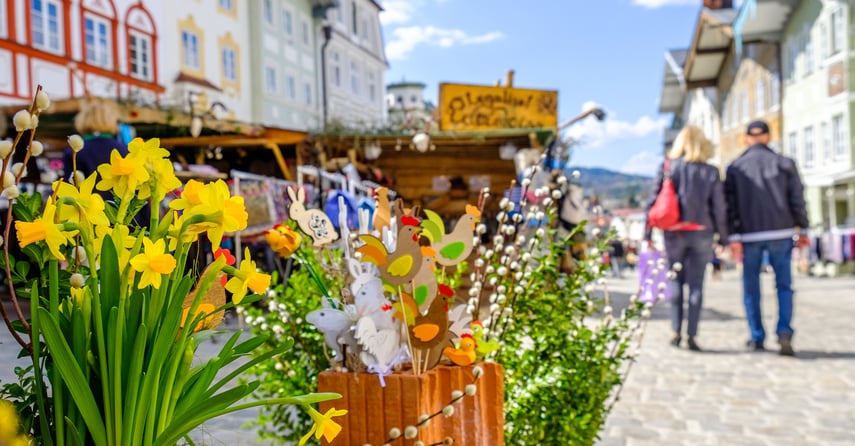 Chock full of sprawling landscapes and bold architecture that resemble a fairytale, Germany is one of the most enchanting destinations in the springtime, when flower fields start to blossom, and festivals come to life. Akin to the world-famous Oktoberfest, Germany's springtime celebrations include variations of Spring Fest or May Fest across Bavaria, as well as Europe's largest and most exciting springtime festival taking place in the southwestern capital of Baden-Württemberg, Stuttgart, where visitors can sip on festive local beers or enjoy the thrill of carnival rides with the whole family. With mild seasonal weather, lush green surroundings, and endless merriment, Germany is a wonderful getaway during this season.
– Croatia –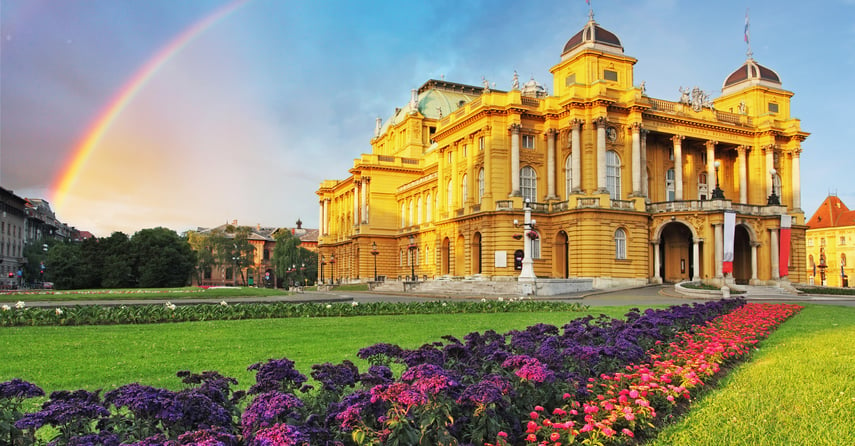 Springtime in Croatia is warm and dry, making it a great season for visiting the dazzling Mediterranean coastline, sightseeing in the city, and outdoor adventures like hiking and cycling. With an array of vibrant cultural celebrations, from the Zagreb Festival of Lights to the Easter Food Festival in Rovinj and the spring Procession of Ljelje Kraljice – recognized by UNESCO as a significant cultural heritage – Croatia is a deeply beautiful and fascinating springtime destination.
– Morocco –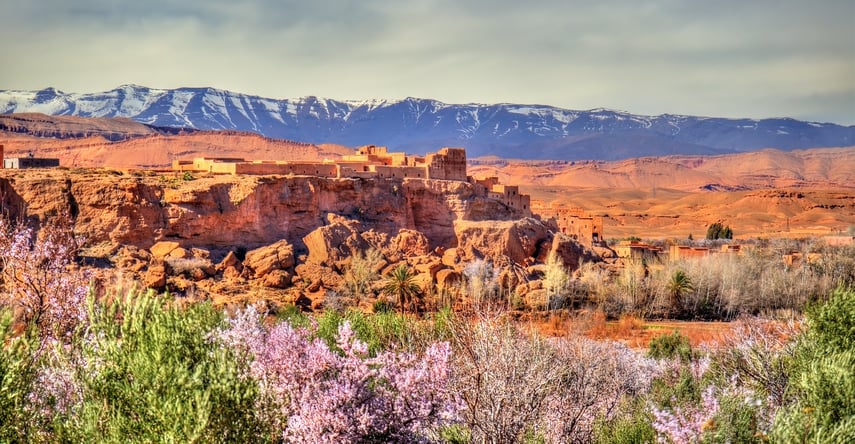 Whether looking to delve into the vibrant souks of Marrakesh and taste the flavors of Fez, or explore the Moroccan Sahara and awe at the backdrop of the Atlas Mountains, spring is the best time to visit Morocco due to its sunny skies, lush green landscapes, and idyllic balmy weather before the scorching heat of summer sets in. Go on a camel trek, overlook the scenes from a hot air balloon, and eat lunch with a local family during some of the most amazing experiences we offer all around.
Ready to nurture your curiosity for travel in any season? Check out our collection of e-Brochures for more inspiration, and connect with your Travel Advisor to make your seasonal dreams a reality!