The Best Comfort Foods of France
France does it best when it comes to comfort foods and rich delicacies – warm soups, hearty cheeses, fresh breads, spiced desserts, and cozy beverages. There are so many goodies to try, it's hard to decide which to eat first – but here are some things you must fill up on when traveling to France this winter!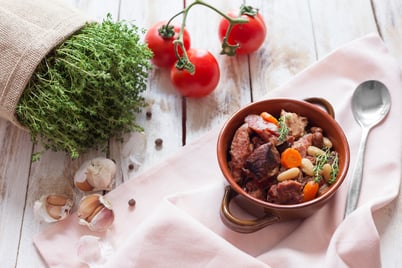 First stop: soups, soups, soups! From classic French Onion to flavorful vegetable soup au pistou, and the traditional cassoulet – a hearty "peasant" style soup from the south of France, full of flavorful meats and white beans, served in an earthenware pot – which is widely appreciated in France and is even served as a delightful dish at some of the best restaurants in Paris. Or try the classic and hearty bœuf bourguignon, a tender beef and vegetable stew braised with burgundy wine and slow cooked to perfection. Nothing hits the spot more than a rich, French-style soup in the heart of winter.


During the holidays, families frequently enjoy sharing a pot of cheese fondue – something not only found in the homes of many French families, but easily discovered at restaurants in the busy neighborhoods of Paris as well as the smallest eateries throughout the quaint French countryside. Served with chunks of breads, meats, and vegetables for dipping, this decadent cheese dish is unbeatable in terms of wintertime delights! Similarly, raclette – a plate of boiled potatoes and vegetables, served with a large disk of melt-as-you-go cheese – is often dished up in winter months, and is popularly shared among a group of loved ones. Although these two cheese dishes have origins in Switzerland, they have been popularized and perfected in surrounding alpine regions, becoming a wintertime specialty in France.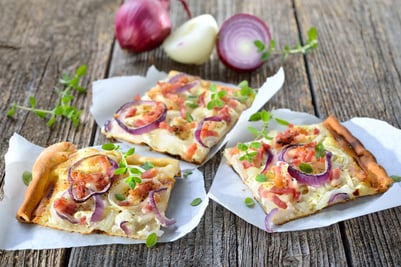 If you have the pleasure of visiting the biggest, oldest, and most charming winter market of France, which takes place in the northern Rhine region in Strasbourg, you'll be served up some of the most wonderful winter specialties, including the region's famed tarte flambée – a thinly rolled bread dough covered in crème fraiche and fire-cooked. At winter markets such as this, you'll always find mugs full of delightful vin chaud – France's take on mulled wine – as well as the richest hot chocolate you will ever taste.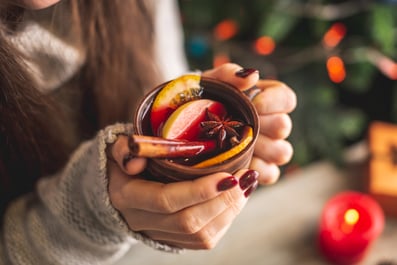 But there's no need to make a fancy affair to enjoy the warm treats of France – all it takes is a walk down the street! There's nothing more romantic than wandering through Paris on a snowy winter's day and stopping by a pod of street vendors for some cheerful chatter and delightful bites. Sample a paper cone full of toasty chestnuts or a fresh crepe to warm you up as you wander through the city streets.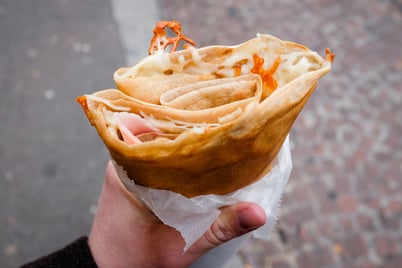 And of course, on those chilly winter mornings, there's nothing better than waking up to snow-dusted cobbled sidewalks, feeling the slight crunch of frost under your boots as you saunter to a French café for fresh coffee and delicate French breads such as a crispy croissant or a chocolate-filled pain au chocolat. It's not difficult to find warm drinks and decadent breakfast pastries in France – a destination with delightful bakeries on every corner!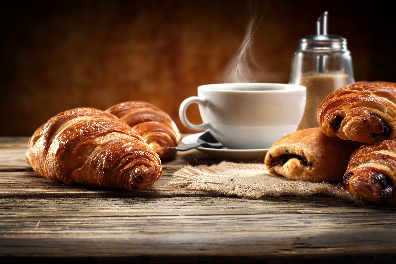 Warm up with these amazing French foods this winter and book your perfect getaway to this romantic, cozy, and delicious destination! Check out our Go365 e-Brochure to find the best experiences in France this upcoming season.
Bon appétit!