Booking Early: The Amalfi Coast, Cinque terre & The Greek Islands
Every year, the deep turquoise waters of the Mediterranean Sea inspire thousands of travelers to explore and relax on its sandy shores. From Italy's Cinque Terre and Amalfi Coast to Greece's idyllic islands in the Aegean Sea, these are some of the world's most coveted and famous destinations, renowned for their wondrous seascapes, ocean-side cliff towns, and lavish lifestyles. All these locations are home to some of their country's finest accommodations and restaurants, adding to their desirability even further. Because of the massive appeal of these popular destinations, it is imperative to book travel to the Cinque Terre, Amalfi Coast, or the Greek Islands as early as possible – at least 3-4 months in advance! Accommodations in these legendary locales are highly desired, meaning availability in general is limited, it might prove difficult to book your preferred choice of accommodations, and it may be challenging to book additional tours or experiences. Thankfully, Avanti Destinations is well-equipped to ensure that your dream Mediterranean vacation is as peaceful, unspoiled, and memorable as possible. From one-of-a-kind B&Bs in the Cinque Terre to a secluded villa on a Greek Island in the Aegean Sea, we have the expertise and experience to make a vacation to these places as iconic as possible. Begin your Mediterranean booking on the Agent Portal today!
The Amalfi Coast
Easily one of Italy's most famous and photogenic destinations, the Amalfi Coast is where the rugged mountains covered in colorful pastel cities abruptly meet the sea, creating some of the world's most beautiful examples of cliff-side cities. The area was originally settled by high-class Romans who built their vacation-time villas in the area, a practice that persists to this day. Sunny, seductive, and always vibrant, the Amalfi Coast is a destination where visitors can go from exploring a secluded swimming hole by day, to a romantic candlelit dinner by evening. From diving to shopping, drinking wine to hiking – you'll be amazed by the diversity of activities both cultural and natural combined with the sheer beauty of the Amalfi Coast's main cities: Positano, Ravello, and Amalfi. Of course, this wealth of desirable attractions mean it is crucial to book all accommodations, transfers, and experiences well in advance. Our Italian Romance package is a great place to start building a dream Amalfi-Coast vacation on the Agent Portal today!
Cinque Terre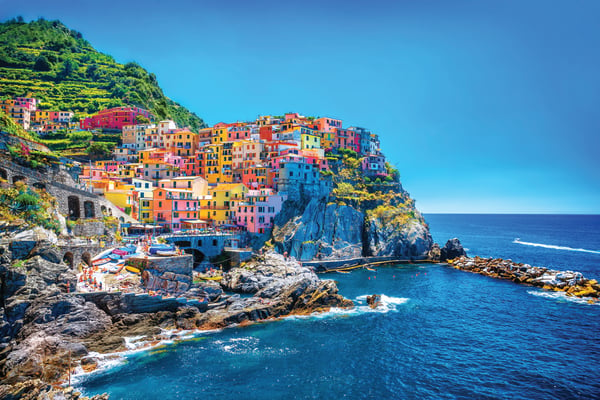 In northern Italy you'll find Amalfi's sister coast: The Cinque Terre – where brightly colored villages sit at the edge of craggy cliffs bordering the turquoise-blue Mediterranean. Meaning "Five Lands" in Italian, the Cinque Terre consists of five coastal villages, none of which carry the same centuries-old air of opulence of the Amalfi Coast even though the Cinque Terre is just as magical. Declared a UNESCO World Heritage Site in 1997, cars are completely banned within the Cinque Terre and a 19th-century railroad juts through mountain tunnels and canyons. Between villages is where the history of the Cinque Terre comes to life, as the mountainsides are heavily terraced with vineyards and olive groves. This of course means that Cinque Terre is blessed with delightful local cuisine, combining locally sourced ingredients with fresh seafood. The relative isolation of these villages means accommodations can be scarce and overpriced if you don't book early. It is well worth the time and effort to book something special well in advance, whether that be a boutique hotel or B&B. Begin building an itinerary for your clients by customizing our Northern Italy's Hidden Gems on the Agent Portal today!
Greek Islands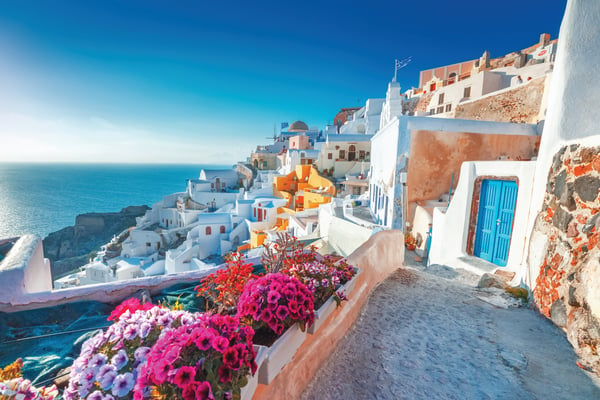 Volcanic, dramatic, and most certainly romantic – the Greek Islands of the Aegean Sea are home to iconic ocean vistas, famous beaches, and historic sites. The Greek Islands are often lumped together, considered equal – 'you've been to a few and you've been to the Greek Islands' they might say. The truth is more complex than that, as there are a total of 168 inhabited Greek Islands and countless isles in between, all with distinct ecology and geography. Whether you want to see the exemplary Santorini and Mykonos in the Cyclades group, visit Corfu in the Ionian islands, or go island hopping throughout the Aegean Sea, Avanti is able to make the complicated aspects of flying or sailing between islands simple for travelers. These sun-drenched islands offer an enormous amount of activities including natural activities like sea kayaking, hiking volcanoes, and ocean diving. On land, the Greek Islands provide incredible culinary scenes and a buzzing nightlife, ample historic ruins to explore, and some of the finest beaches in Europe. To ensure your Greek Island vacation is as dreamlike as possible, be sure to book your inter-island transportation and accommodations well in advance. Send your clients on an exploration of Greece, one of our recommended vacation packages that highlights some of the hidden gems of the Aegean Sea.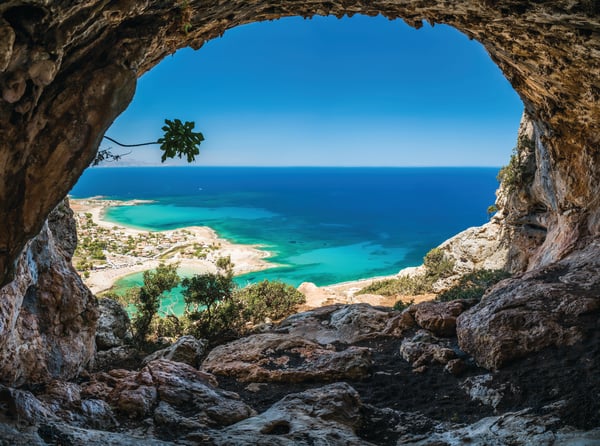 In short, book your trip early to ensure that your bucket-list Mediterranean vacation goes as smoothly as possible, so you can focus on enjoying the sunshine and the moment laid out in front of you.