The Enchanting Winter Markets of Germany
Everything looks just a bit more magical in Germany – even as the chill of winter approaches! You will hardly notice the days getting shorter leading up to the end of December because you will be too distracted with the merriment that takes place everywhere you go. Germany is home to over 2,500 winter markets – many featuring a handful of select crafts in small villages, others boasting hundreds of vendors and attracting millions of visitors every year. While there's no way to go wrong when it comes to selecting which markets to visit, these are some of our favorites!
—FAMOUS MARKETS—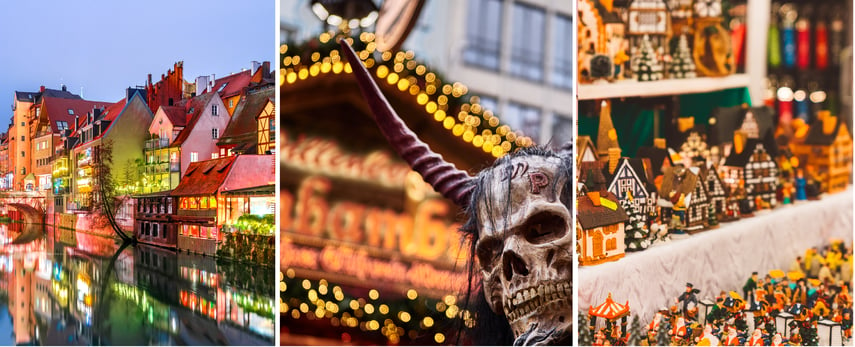 It's likely that the first German winter market that pops into your mind is the Nuremberg Christkindlesmarkt, a stunning traditional winter bazaar taking place in the medieval city's walled Old Town. This is considered the most famous German Christmas market worldwide, receiving millions of visitors every year. Here, you can shop for hand-made crafts and goods, taste the famous Nuremberg sausages, and participate in gingerbread-making classes!

It's no surprise that Germany's other large cities also have the biggest draws, such as the Frankfurt Weihnachtsmarkt, which stretches across the city's squares from Paulsplatz to Römerberg and beyond. The beloved Munich Christkindlmarkt is held at the city's stunning Marienplatz, and the events include the annual 'Krampus Run' where a parade of people dress in bewildering costumes and seek out naughty children! To jump into a variety of markets all in one place, Berlin is the city to cozy up in, as it alone has around 80 markets, all with varying motifs – you can spend the entire holiday season just meandering through Berlin!
—AN OLDIE AND A GOODIE—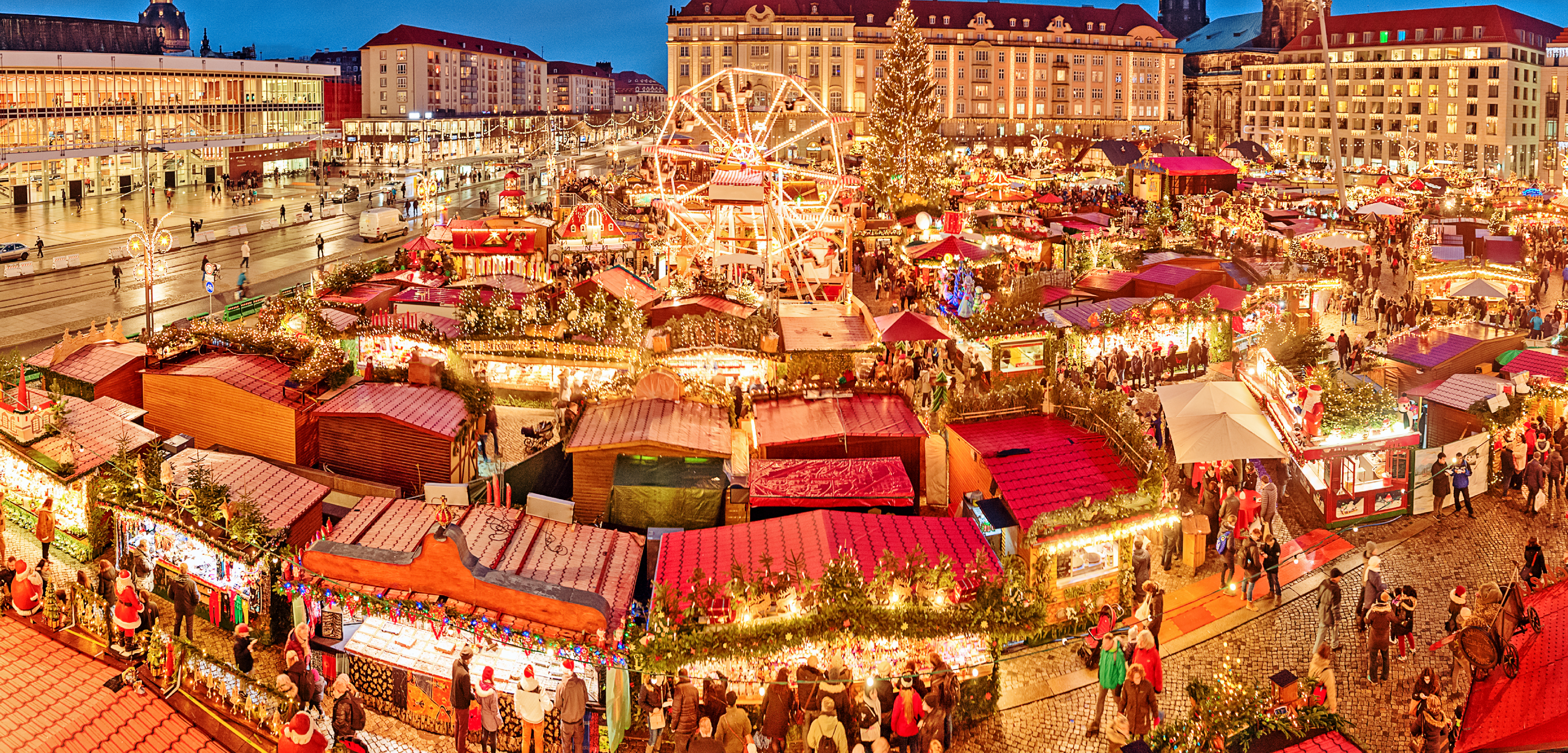 The Dresden Striezelmarkt is not only the oldest running market – dating back to 1434 – but is considered the world's first true Christmas market. A plethora of magical activities take place here, with hundreds of traditional booths and daily programs for all ages, as well as the annual festival based on the market's namesake, the Striezel – also referred to as Stollen – a regional fruitcake loaf covered in powdered sugar. The Stollen Fest takes place at the market on the first Saturday during Advent and commemorates the making of a giant Stollen cake, which is paraded around the market on a covered carriage, accompanied by a fanfare of costumed locals and bakers who participated in its creation. The Striezelmarkt also boasts a variety of traditional foods and winter drinks as well as a children's area with crafts and a puppet theater. While you can anticipate having a magical time here, also expect to be enveloped in a crowd!
—HIDDEN GEMS—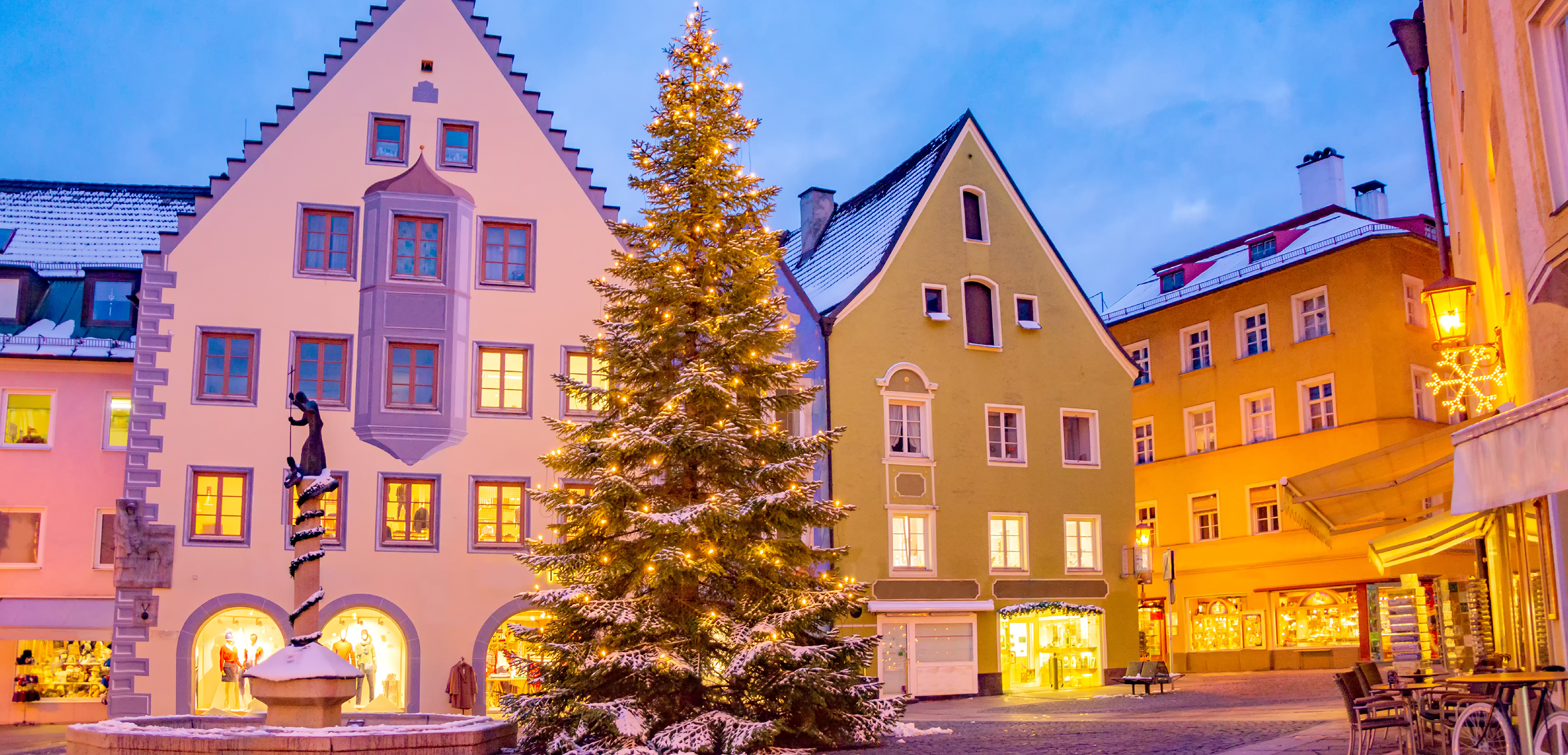 Although the most popular markets bring a certain energetic feeling, you don't need to go big. Small villages with lesser-known markets still boast a magical experience, and often contain more locally-made, hand-crafted goods rather than commercial goods that are sold at some of the bigger markets. Imagine sleeping in a charming historic manor in the heart of southern Bavaria, and sauntering through the village streets to the magical Füssen Adventsmarkt, a lesser known but just as charming winter market full of local goods. Or you can overnight right inside of the fairytale castle of Sankt-Goar in the upper Rhine, and visit the nearby Koblenz Weihnachtsmarkt, hosted in a quaint village serving an extra oomph of charming holiday spirit. For something slightly more bustling but still somewhat off the beaten path compared to Nuremberg or Frankfurt, you can stay in the northern city of Hamburg and take a day trip up to the Lübecker Weihnachtsmarkt, taking place in the center of this UNESCO World Heritage Site.

—UNIQUE EXPERIENCES—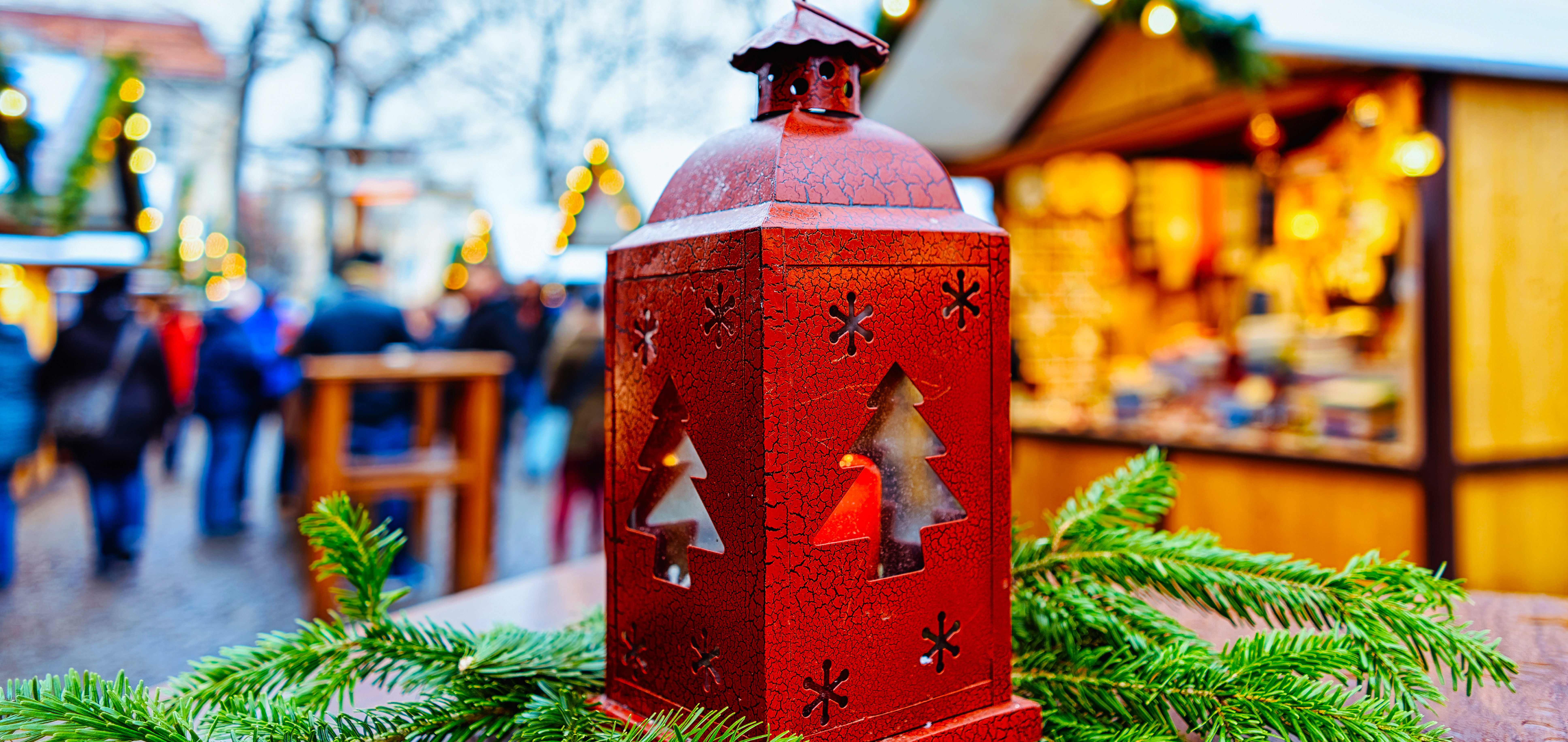 For a holiday market with an international twist, venture to the Rhine Valley's charming village of Rüdesheim for the Rüdesheimer Weihnachtsmarkt der Nationen, a collaboration of booths selling the typical draws of hand-made crafts and Glühwein, as well as unique multicultural twist, offering goods from a dozen different countries. Make sure to stop for their famed Rüdesheimer Coffee, spiced with a locally crafted brandy.

Since Berlin if rife with dozens of versatile markets, it is the perfect destination for unique experiences. Explore the WeihnachtsZauber "Chrismas Magic" market at Bebeplatz, or the Lucia Weihnachtsmarkt at the Kulturbrauerei complex, which used to be a brewery! You can't go wrong when it comes to the holiday season in Berlin.


—LIST OF GERMAN MARKETS AND DATES FOR 2022—
Click your market of choice for more information!