Top picks for Japan hotels
Tokyo was our #1 seller in Japan last year, so we added 50% more hotels there. I did a lot of hotel inspections on this trip! We've also added more hotel options in Kyoto and Osaka to meet the growing Japan travel demand.
My favorite hotel is the 4-star superior Hilton Tokyo, located in Shinjuku, in the city's entertainment, shopping and business center. The rooms are spacious, so Americans will feel right at home. There is an incredible selection of food at their restaurants. I also feel very comfortable there because it is elegant but more casual than the other hotels I've seen.
I also really like the 5-star deluxe Hyatt Regency, which sits on top of 3 connected buildings. In Japan, hotels are usually located on the upper floors. The Hyatt Regency starts on the 42nd floor! If your client is afraid of heights, this may not be a good choice. But the view is amazing! The décor is classic minimalist Japanese.
The Keio Plaza is one of our top sellers in Tokyo and that's where I stayed on this visit. The location is great – a 5-minute walk from Shinjuku - and again you have a good variety of restaurant options, French and Italian in addition to several different styles of Japanese cuisine. After talking with my contacts in Japan, they have advised that the upper floors are under extensive renovation and will reopen as the new Club Floor and Lounge "Premier Grand" occupying the 37th to 41st and 45th floors. Breakfast, light meals and beverages are served at the Club Lounge on the 45th floor.
When discussing Kyoto, we both agreed that the Four Seasons Hotel Kyoto is a true gem. Across from the Kyoto National Museum, this hotel is situated on a 5 acre site in the historical area of southeastern Kyoto with absolutely beautiful landscaping. This luxury hotel features traditional Japanese style to harmonize with the tranquility of this ancient capital.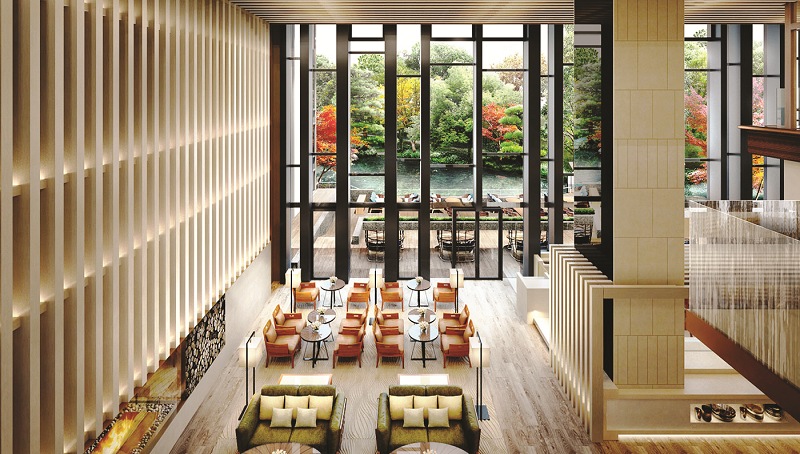 Another great option in Tokyo they recommend is the 9-story Shiba Park Hotel 151 that offers Japanese inn style hospitality. Each room is decorated with traditional Japanese taste and various Japanese Cultural experience programs are offered to their guests at the "Sakura" salon.
All our hotels in Japan have breakfast included. Many of them are breakfast buffets offering a choice of Japanese and Western dishes.
Special Promos During Summer and Fall: