Utter Magnificence in Bangkok
Thailand is truly a land of great beauty and contrasts. I had the opportunity to visit this wonderful country and be awed by its' people, its' mix of ancient and modern, its' varied topography and its' cuisine. Bangkok, the sprawling capital and primary gateway is simply fascinating with an eclectic combination of a bustling metropolis complete with modern skyline and infrastructure, but dotted with temples and relics of the past.
Being a highly seasoned traveler people often ask what destination is my favorite and I have always answered by asking a question back, my favorite place for sheer beauty or my favorite place to visit? The answer was always Bora Bora for sheer beauty and Italy because I love everything about it. After visiting Thailand I had to add a new category to my standard questions, "or utter magnificence" which is how I define the Grand Palace in Bangkok.
Encrusted in gold and gems, this sprawling assemblage of buildings and temples is the most opulent site I have ever seen and was the inspiration for Rogers and Hammerstein's The King and I. As I toured the complex, I could see in my minds' eye from the film version of this renowned musical, the key cast members Yul Brenner and Deborah Kerr, conversing on the terrace overlooking the expansive grounds. It's a site that's an absolute must during any visit to Thailand.
The rest of the country is just as amazing with historic temples to the mountainous north in Chiang Mai and Chiang Rai and to the south some of the world's most spectacular beaches reside on the island of Koh Samui and adjacent to the overwater bungalows that dot Phuket. Turquoise waters and white sandy beaches abound, simply one of the best spots in the world to recharge from our hectic lifestyles back home.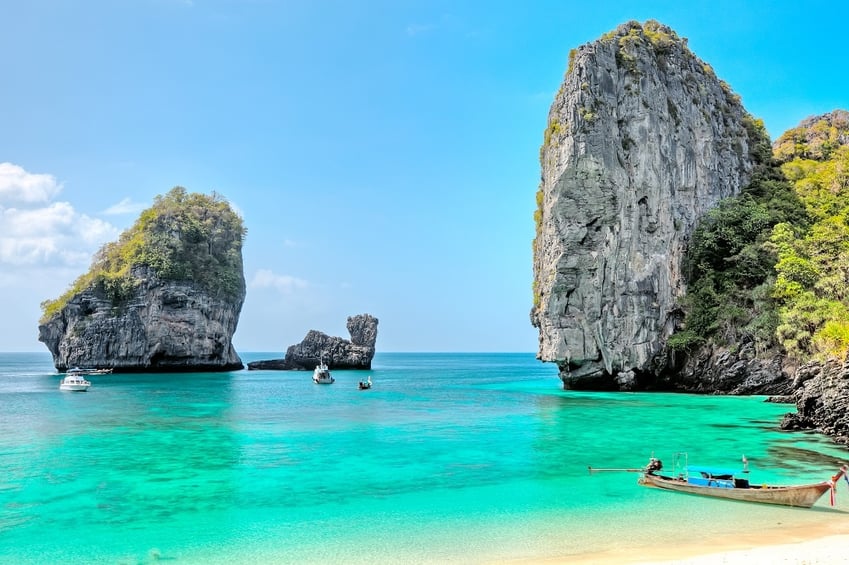 A melting pot of cultures influence the cuisine which varies greatly from north to south and street food is abundant and a must to sample.
You will find Thailand totally captivating and a place that will draw you back more than once. Avanti has a broad array of great hotels and resorts and unique experiences throughout all of Thailand, so you won't miss a thing. Start your journey planning with an RVP and customize it exactly as you desire.