What I Learned from my Private Guide in Tokyo
One of the things I love best about Japan are the people – they are very respectful of others. If they have a cold, they wear a mask. No one speaks, eats or drinks while they are riding public transportation. Everyone is dressed in "business casual" or their uniform.
Something else I really love about Japan is how they blend the old and new. You can be walking on a bustling modern shopping street, turn a corner and you're at a Shinto shrine – a world away.
That's what happens when you take our half-day city tour, "private Tokyo highlights via public transportation". Like most of our Asian tours, a private local guide is included. The guide I had was a Japanese woman married to an American, and she was very knowledgeable.
She picked me up from my hotel and took me to the Shinjuku train station – and I was so glad to have a guide because it is a huge station and very confusing if you tried to do it on your own. It is in the Guinness book of records, listed as the busiest transportation hub in the world. There are over 200 exits!
First we went to see the Imperial Palace (from the outside – the Imperial Family lives inside) and then Asakusa, Tokyo`s old town. We visited Sensoji, Tokyo`s oldest temple and walked down Nakamise, a shopping street filled with souvenirs and traditional, local snacks.
Then we took the subway across town to the Meiji Shrine, my favorite place in Tokyo. The half-day tour ends at Harajuku, a busy area that's full of shops and places to eat. Most visitors want to have lunch and wander around there for a while. But if you want to have the guide take you back to your hotel, you need to book that with Avanti before leaving the US.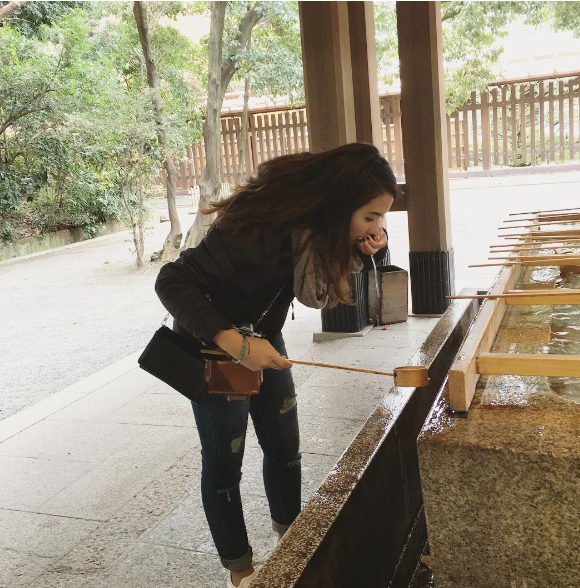 Japanese food is wonderful. There's so much good fresh seafood – and it's not just raw, like sushi. But my favorite Japanese dish is ramen – I'm nuts for noodles. Another delicious treat is Japanese riceball with pickled plum. It's the Japan's peanut butter and jelly. You can find it everywhere.