Get Off the Boat: Post-Cruising in Scandinavia
For most travelers when arriving at your port of disembarkation, it's a new destination. Why squander this opportunity by rushing to get home. Take the first day to settle into you hotel, get familiar with your surroundings and enjoy your 2nd day exploring, take a tour and soak up the local flavor.
We have made the mistake twice; jumping off the ship as soon as we could disembark, hailing a taxi and rushing to the airport. Once again, no margin for error, which increased our stress level and almost certainly guaranteed a sleepless night before arriving at our port. How soon can we disembark? Will our prearranged transfer/taxi be waiting? Have I allowed sufficient time to make my flight? If you are indeed departing that same day, I guarantee these questions will be running through your head at 2am.
2 Nights in Stockholm
A friendly rival of Copenhagen, Stockholm can stand on its own merits. The tourist board uses the phrase "harbourside elegance", and with over 50 bridges connecting 14 islands with distinctive character, I can see why. Yes, it's been called the "Venice of the North" like many cities. But with the numerous islands and inlets, the sea literally flows like arteries through the city, making it pedestrian friendly. Don't want to walk? Much like Amsterdam, you can take the Royal Canal Tour, which allows you to utilize the hop-on, hop-off option.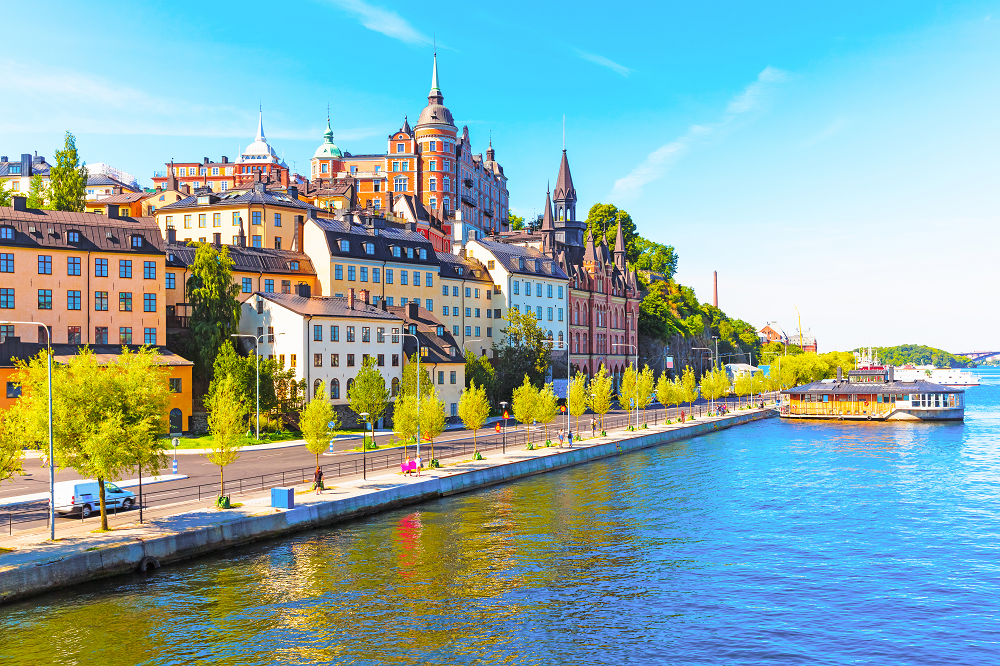 Djuregarden; You can take a ferry from the old town Gamla Stan, or walk as we did...about 20 minutes. There are several museums, King Carl's hunting lodge, hiking and biking paths, and of course plenty of restaurants and cafes. One of the newest museums that I'm anxious to visit is Abba the Museum, an interactive musical experience highlighting one of Sweden's greatest export. The most popular museum in Stockholm...is a ship. The Vasa battleship, which ironically sunk on its maiden voyage. It has been retrieved, restored, and well worth a visit. It's a pretty good hike from the city center, but you can also take tram #7 or bus #67.
Take a walking tour of Gamla Stan, the historic old town with a labyrinth of alleys and narrow streets. Right on the edge is the Royal Palace. 5 museums within this baroque official residence of the king. You'll discover the Treasury, the Armoury, the Silver Throne, and if your timing is good; the changing of the guards.
Swedish cuisine: Yes of course, Swedish meatballs, but also try the crispbreads, which usually accompany your main meal. Also pea soup, even in the summer, lingonberries, which will be eaten with many of the main dishes, much like us with cranberries. Chances are you will pass a bakery. Make sure you try the Prinsesstarta. As its name implies, this sponge cake with jam and vanilla custard was a favorite of Prince Carl's' daughters. Topped off with whipped cream and a green marzipan coating, this sweet treat is available during special holidays and festivals.
Think about it. You're traveling this far for your long awaited cruise, why not tack on a couple of nights either before or after to enhance your vacation? And these two cities are just an example. The same principle can apply to most major ports like Venice, Barcelona, Rome, Lisbon, and Athens.