Hunt the Northern Lights in Northern Scandinavia
Have you seen the Northern Lights yet? If the answer is no, you should keep reading. If the answer is yes, keep reading anyway.
In the past few years, more and more people have traveled north to experience the phenomenon of the Aurora Borealis. While Iceland is a very popular destination to hunt for the Northern Lights, your chances of seeing them are actually much higher once you venture north of the Arctic Circle, for instance in Northern Scandinavia. Norway, Sweden and Finland all meet above the Arctic Circle and offer plenty of opportunities to not only see the Aurora Borealis but also for numerous daytime adventures as well as unique accommodations.

Norway: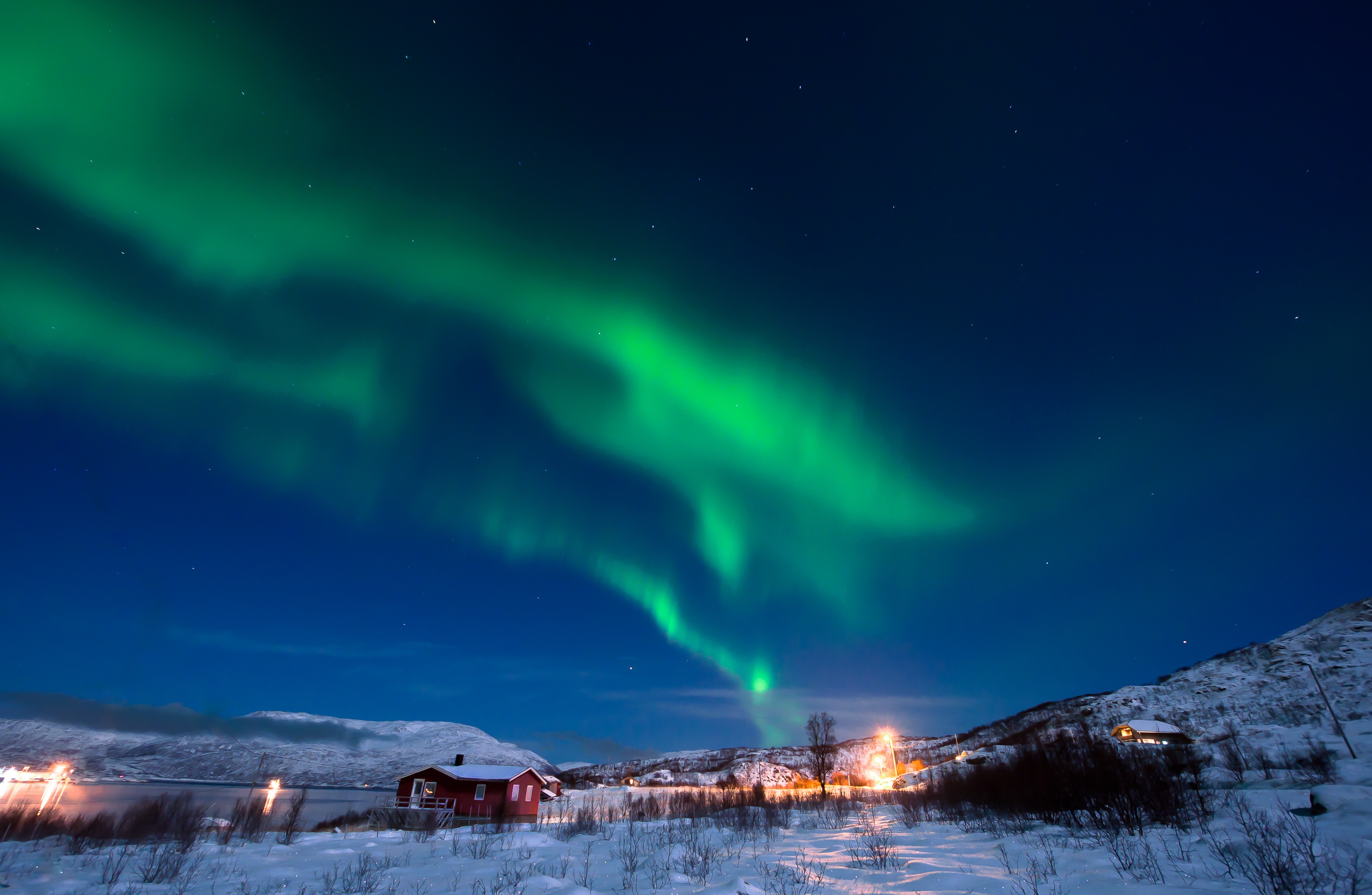 Northern Norway is home to so many amazing places. Make Tromsø, 200 miles north of the Arctic Circle your base to explore Norwegian nature. Dog-sledding, snowmobiling, reindeer-sledding, snowshoeing, you name it, Tromsø has it all! All of that and of course plenty of options to watch the Northern Lights. You can, for instance, go on a tour by bus or by boat or of course by reindeer sled! You can pick a tour to a base station that will ensure you stay warm while you wait for the Aurora to appear. A bit further south, but still within the Arctic Circle, lie the Lofoten Islands. From Svolvaer, the Aurora Jäger (hunter) takes you on a real hunt for the Aurora Borealis. He will not give up easily and usually always finds the lights. Be prepared for a long night and you will be rewarded with incredible views of the dancing Northern Lights.

Sweden:
The mining town of Kiruna has much more to offer than a gigantic ore mine (although a visit is quite interesting!). Kiruna is Sweden's northernmost city and is surrounded by vast and pristine nature, which you can experience by riding a snowmobile through the wilderness. There are two places in the area, I would like to highlight: The ICEHOTEL in Jukkasjärvi and the Abisko National Park. The original ICEHOTEL just 20 mins from Kiruna is now open year-round. They have built a hangar that stays cool enough to house the ICEHOTEL even in the summer (all solar power, no waste of energy here!). If you prefer not to sleep on reindeer skin on block of ice, this place is still worth a visit. Guided tours show you the – literally – coolest and most fascinating room designs during the day and you can sip some cocktails at the ICEBAR.

An hour north of Kiruna, in Abisko, you can enjoy an exclusive dinner at the Aurora Sky Station: accessible only by chairlift. Not only will you be dining on Swedish specialties but you will be surrounded by stars and hopefully the Aurora Borealis while you eat. There is also plenty of time and opportunities to view the Aurora Borealis from here after dinner.

Finland: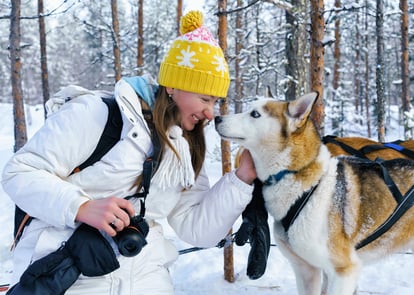 Rovaniemi is a place like no other. Bisected by the Arctic Circle, it is known as the home of Santa Claus. Meeting him in his home is certainly one of the highlights in Rovaniemi you don't want to miss. Combine this with a Reindeer and/or Huksy Safari for a fairytale experience. If you now catch the Northern Lights on your dinner cruise, what else could you possibly wish for on a Scandinavian vacation? Oh yes, a unique accommodation! Head north to Saariselkä and book a stay in one of the many cabins with a glass roof. This will almost guarantee you experiencing the Northern Lights – unless you fall asleep!

Now you know where to experience the Northern Lights at their best, what are you waiting for? Check that off your bucket list!